If you're in the market for an ultralight backpacking tent, there's no doubt you've seen the Zpacks Duplex pop up on "best of" gear lists (ours included), often being upheld as the gold standard of ultralight shelters.
And this reputation is no coincidence. The Zpacks Duplex tent has earned its place in the ultralight spotlight by consistently proving itself in the backcountry – it's also a favorite of PCT and JMT thru-hikers who really put gear through the wringer.

In fact, back in 2014, when Kristen (BFT's Founder) hiked the JMT, her tent weighed over 5 pounds (!!!) After seeing so many lightweight shelters on her trip, she swore to never carry such a heavy tent again. When she got home she purchased the Zpacks Triplex (3-person version), and it's become her go-to tent for backpacking.
Curious, I decided to try the Zpacks myself. Given I'm typically solo in my tent and I don't have any pets, I figured the Duplex (2-person version) would be plenty spacious.
Weighing a mere 18.5 oz (excluding stakes) and packing down to about the size of a 20F sleeping bag, the Duplex is about a third of the weight of freestanding ultralight tents like the Big Agnes Copper Spur or NEMO Hornet.
Plus, if you're like me and backpack with trekking poles, the Duplex requires no tent poles, using trekking poles, guy line tension, and stakes to set up. Not having to carry tent poles frees up room and weight in your pack (but if you prefer, you can purchase Zpacks tent poles separately).
Ultralight backpacking gear often comes with the stigma of cramped spaces, delicate fabrics, and minimized comfort. But I've learned that the Zpacks Duplex tent defies this stereotype, merging minimal weight with durability and generous space.
Between the two of us, Kristen and I have collectively used our Zpacks tents on the rocky terrain in the Eastern Sierra to the rainy shores of Minnesota's Boundary Waters to the canyons of Havasu Falls, and I now see what the hype is all about.
I'm excited to share more about why I think this could be the ultimate addition to your backpacking gear list — stay tuned as I delve deeper into what makes the Zpacks Duplex a standout in the realm of ultralight backpacking gear.
---
ZPacks Duplex Tent
at a glance
Weight: 18.5 oz (excluding stakes, using trekking poles for support)
Style: Single wall, tarp (non-freestanding)
Capacities: Plex 1P, Duplex 2P, Triplex 3P
Peak Height: 48 inches
Floor Size: 90 x 45 inches
Stakes Needed: 8 (we recommend these)
# of Doors: 2
Optional footprint: Zpacks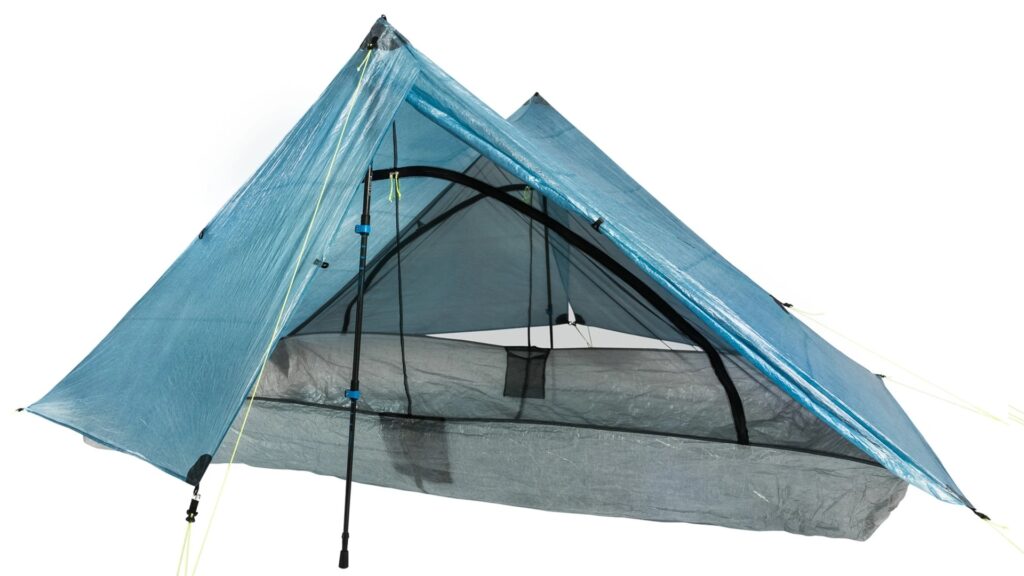 What We Like
incredibly lightweight and compact

don't have to carry tent poles (if using trekking poles)

relatively easy to set up

can withstand strong winds
What We Don't Like
hard to set up on rocky terrain and in windy conditions

expensive investment

prone to condensation buildup (single-walled)

slightly see-through tent material
---
ZPacks Duplex Review Breakdown
Available Sizes
Zpacks has three sizes of ultralight shelters available – Kristen uses the Triplex (3P) which comfortably fits her and my partner Ryan, plus their dogs Charlie and Gumbo.
I use the Duplex (2P), their most popular size which fits two people comfortably and feels like a palace if you're sleeping solo.
Here's how the 3 sizes compare:
Weight: 13.9 oz
Floor size: 90×28 in.
Floor area: 20.6 SF
Trekking poled needed: 1
Stakes needed: 6
Price: $599
Weight: 18.5 oz
Floor size: 90×45 in.
Floor area: 28 SF
Trekking poles needed: 2
Stakes needed: 8
Price: $669
Weight: 21.6 oz
Floor size: 90×60 in.
Floor area: 37.5 SF
Trekking poles needed: 2
Stakes needed: 8-12
Price: $769
For simplicity, we'll be referencing the Duplex specs for the rest of this blog post.
Weight and Packed Size
No doubt the standout feature of the Zpacks Duplex is the weight and size – immediately lightening your load vs. your traditional freestanding backpacking tents.
When you set your backpack down after a long day on the trail and unfurl the Zpacks Duplex, you'll immediately notice its feather-light weight, a mere 18.5 ounces (without stakes). This tent is designed with a meticulous focus on keeping your pack light without compromising the essential attributes of a reliable shelter.
The Duplex packs down to about the size of a big football or a 20F sleeping bag. The stuff sack is intentionally oversized, which makes it really easy to fit the tent back into the sack when you're packing up camp.
I had no issues packing this tent in my backpack – it easily shaved 2lbs off my base weight compared to my previous freestanding backpacking tent.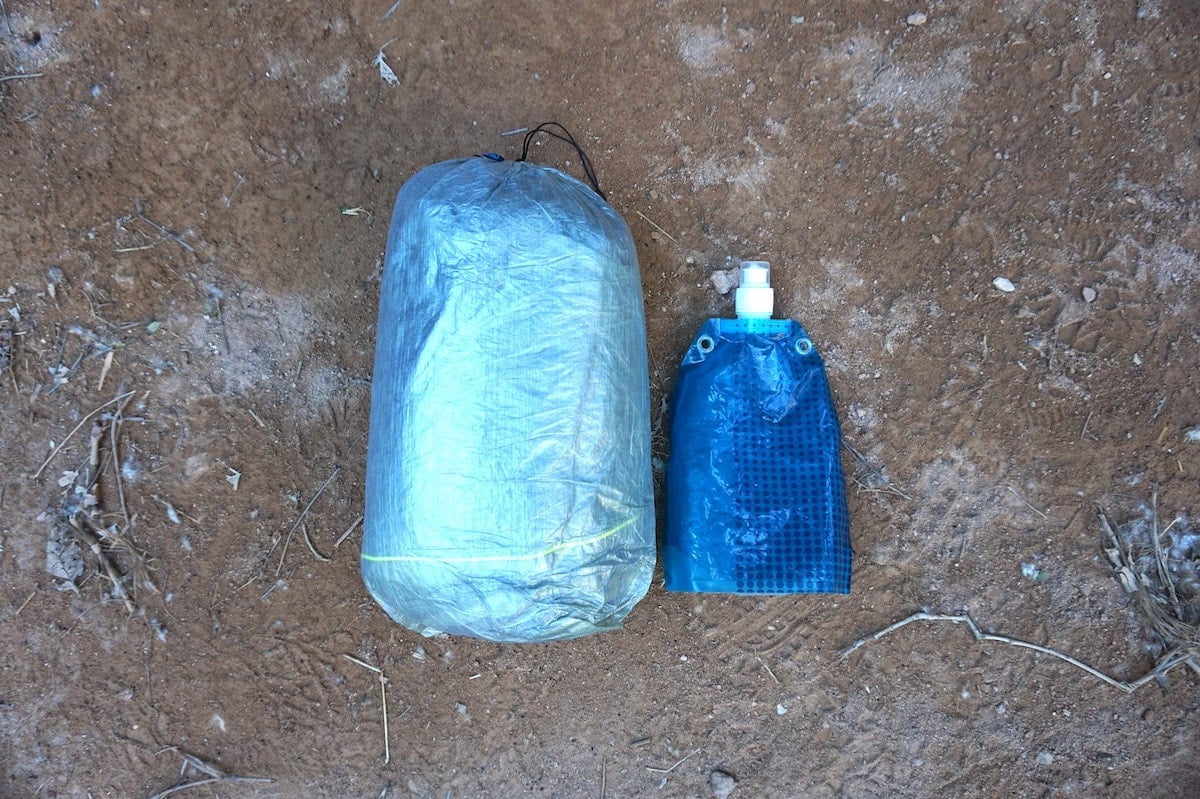 Material and Durability
In the world of ultralight gear, durability is often a valid concern, and the Zpacks Duplex doesn't disappoint in this respect.
The Zpacks Duplex tent is constructed almost entirely from Dyneema Composite Fabric (DCF), which is renowned for its high strength-to-weight ratio, making it an excellent choice for ultralight outdoor gear.
This makes the Duplex extremely resilient to the wear and tear of rugged outdoor adventures, from sharp rocks and sticks on the ground to harsh weather conditions and dogs' nails. In fact, we've found the Zpacks to be more durable than popular, yet heavier freestanding tents.
The floor of the tent is extra thick and I've never needed a ground sheet. Neither has Kristen, and she's used the Zpacks tent in the High Sierra where the terrain is very rocky. With that said, for longevity's sake, be sure to clear the area of sticks, rocks, and other things that could puncture the tent.
The material is also naturally waterproof, meaning the Duplex doesn't require any additional coating or seam tape to shield you from the elements. This contributes further to the overall lightweight nature of the tent.
The one downside of Dyneema fabric is that it's fairly see-through, so if you're someone who values privacy in your shelter (i.e. you want to nap naked or get busy during the day in a crowded campground), this might not be the tent for you.
When I was backpacking in Havasu Falls, our campsite was along the main campground path (which can be quite busy), and it made changing clothes a little bit of a stealth mission at times.
The zippers and mesh in the Duplex are made of durable yet light materials, ensuring that the tent's weight remains minimal without sacrificing necessary functionality.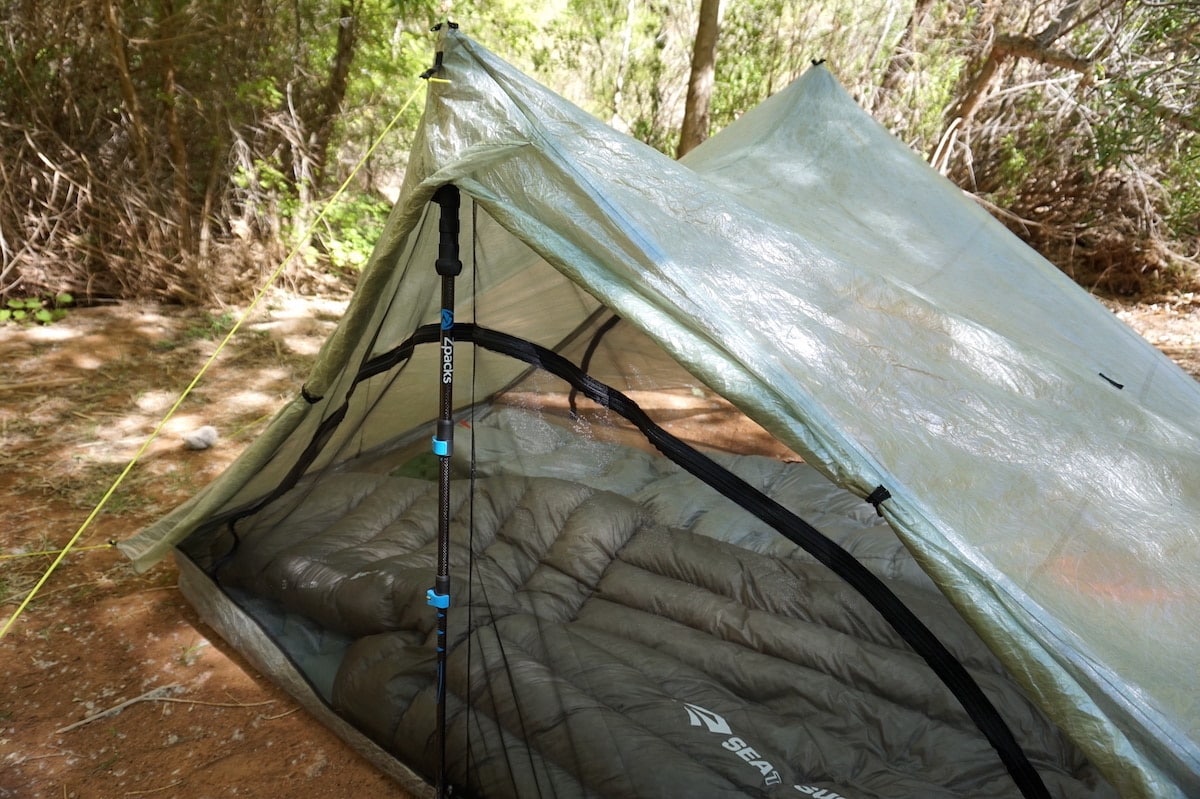 Tent Design
Overall the Zpacks Duplex has a streamlined design that is well thought out and fine-tuned.
A critical component of the Zpacks Duplex tent design is its 8-inch deep bathtub floor. Its primary purpose is to shield you from rainwater splashing into your tent. This comes in handy if you get caught in a rainstorm where water starts to pool up around your tent.
Above the bathtub floor is a section of fine mesh netting that connects to the walls of the tent. This serves a dual purpose: insect protection and airflow.
As a single-walled tent, condensation can be an issue but this mesh section helps to prevent condensation build-up inside.
There are two doors and two vestibules, making this an easy tent to share.
So, while the Zpacks Duplex might be ultra-lightweight, it doesn't compromise on providing full protection from the elements or ensuring a great night's sleep in the backcountry. I'll go more in-depth about each component of the design below.
Interior Space and Height
Most ultralight tents have gained a reputation for being cramped, often feeling more like 1.5-person shelters rather than a true two-person setup. The Duplex, however, bucks this trend.
The floor measures 90 x 45 inches and unlike many tents that narrow at the foot box, the Duplex maintains a rectangular shape.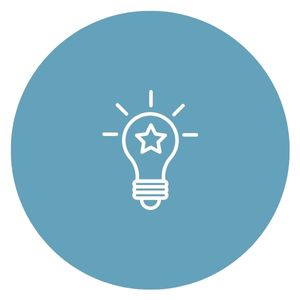 Note: If you're tall, the Zpacks DupleXL offers 96 x 44 inches of floor space. With an 8 ft. floor length, it's perfect for hikers up to 7'0″.
My Mom and I shared the Duplex on our backpacking trip to Havasu Falls and I was surprised how roomy it felt inside. We easily fit two sleeping pads with plenty of room to spare. It never once felt cramped inside and we had no issues bumping into each other.
Additionally, the Duplex has a peak height of 48 inches. This added headroom makes a significant difference in overall comfort, enabling you to sit up fully without brushing against the tent ceiling. For reference, Kristen's partner Ryan is 6'0″ tall and feels he has plenty of headroom when he's hanging out in the Zpack tent.
Because of how lightweight the Duplex is, I'd recommend it even as a solo backpacker so you can really spread out and also keep your gear inside the tent instead of in the vestibule.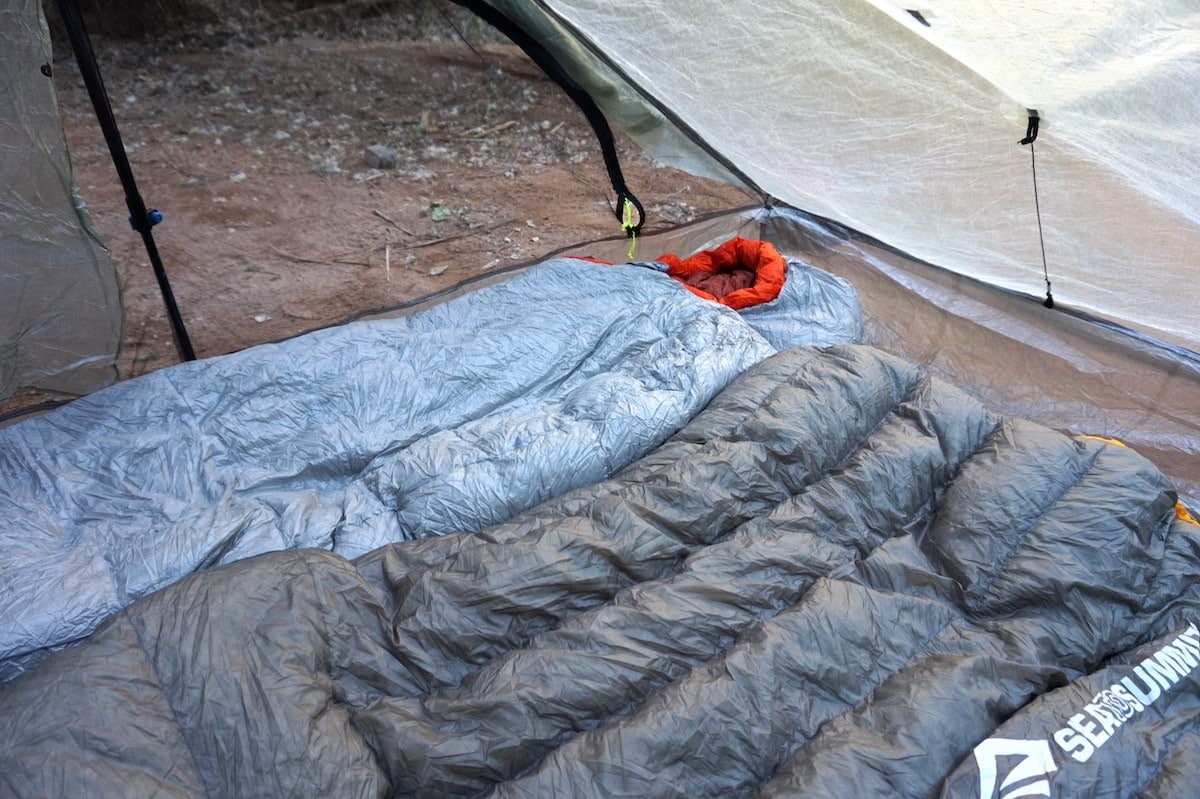 Interior Pockets
There are two interior mesh pockets in the Duplex, one by each door. One pocket has extra repair tape for the shelter, which we recommend leaving in for emergency repair. I like keeping my phone and headlamp in this pocket so it's easier to keep track of at night.
Personally, I would prefer the pockets to be at the head or the foot of the tent instead of by the doors, but it's not too much of an inconvenience.
Doors
There are two mesh doors on either side of the Duplex so you can get in and out of the tent without disturbing your partner. The doors are honestly one of my least favorite features of the Zpacks Duplex.
The zippered door is in a half-moon/rainbow shape and feels like a tight squeeze to get in/out of the tent (especially with the trekking pole in the center).
If you're someone with limited mobility, this could be especially challenging as you have to crouch pretty low to get into the tent. And even after a long day of hiking, I found it tricky to maneuver around the center pole to get into the tent.
When fully unzipped, the mesh spills onto the floor of the tent or the outside, where it's easy for the door to get dirty or accidentally stepped on. I'd say that the mesh is the most delicate part of this (and most other) tents, so you want to be careful not to snag it when going in and out.
That said, I think the benefits of this tent far outweigh the design of the doors.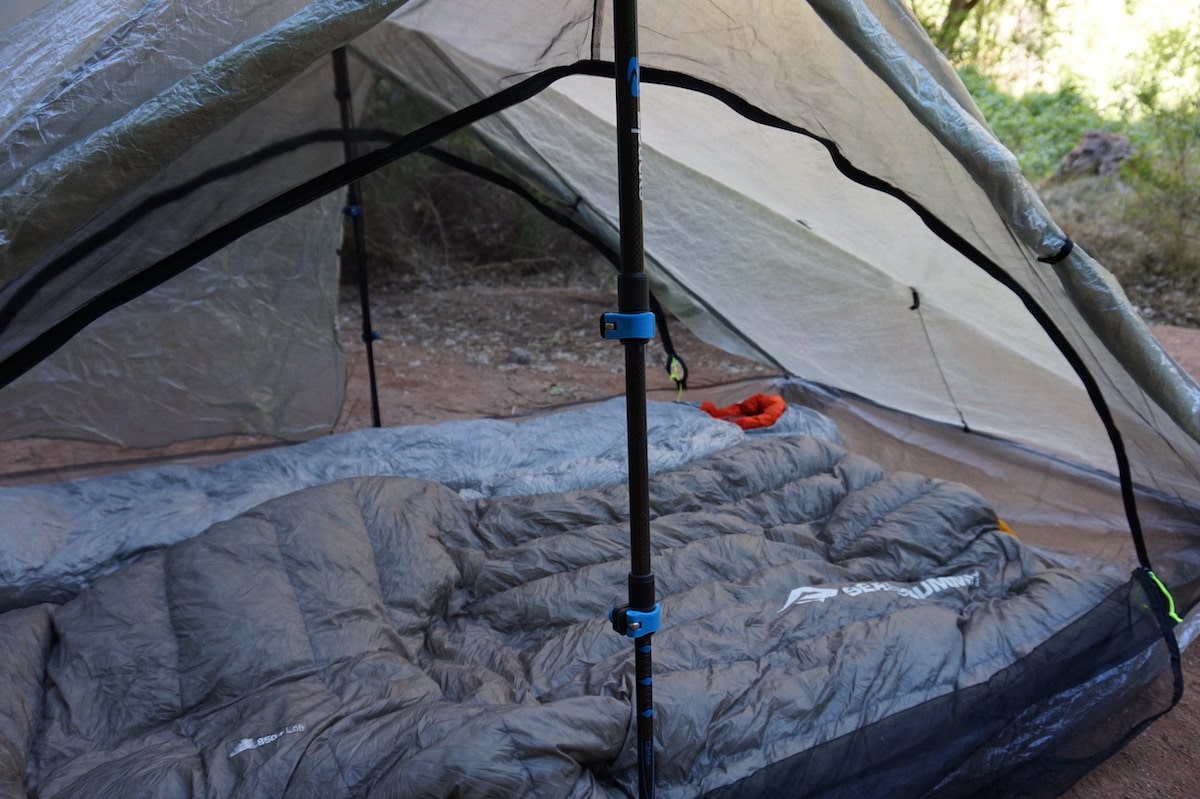 Vestibules
The Zpacks Duplex tent comes equipped with two vestibules, located on either side of the tent. These vestibules connect with a metal hook to the main guy line that runs from the peaks of the tent, providing extra storage space while maintaining a streamlined, secure design.
A unique aspect of these vestibules is that each one is split down the middle, effectively creating two vestibule doors on each side of the Duplex. This design not only enhances accessibility but also contributes to effective ventilation within the tent.
Additionally, the vestibules feature a toggle situated about halfway up to secure the doors and prevent them from flapping in the wind.
I personally prefer to keep my gear inside the tent whenever possible (vs. in the vestibules), which is why I love having the Duplex as a (typically) solo backpacker.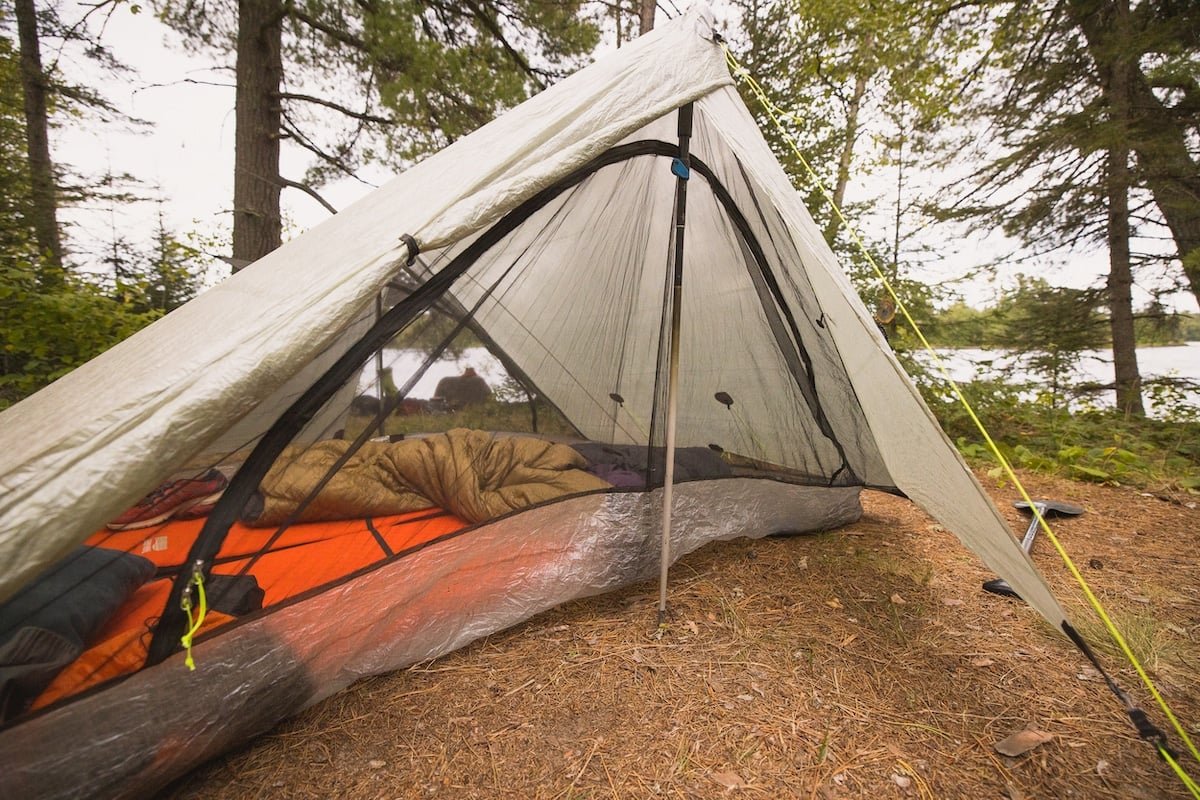 Either or both doors can be conveniently rolled up and secured to the tent with a toggle, allowing you to enjoy an open-air experience while still being sheltered from the elements. This is awesome for stargazing, afternoon naps, or watching the sun come up in the morning.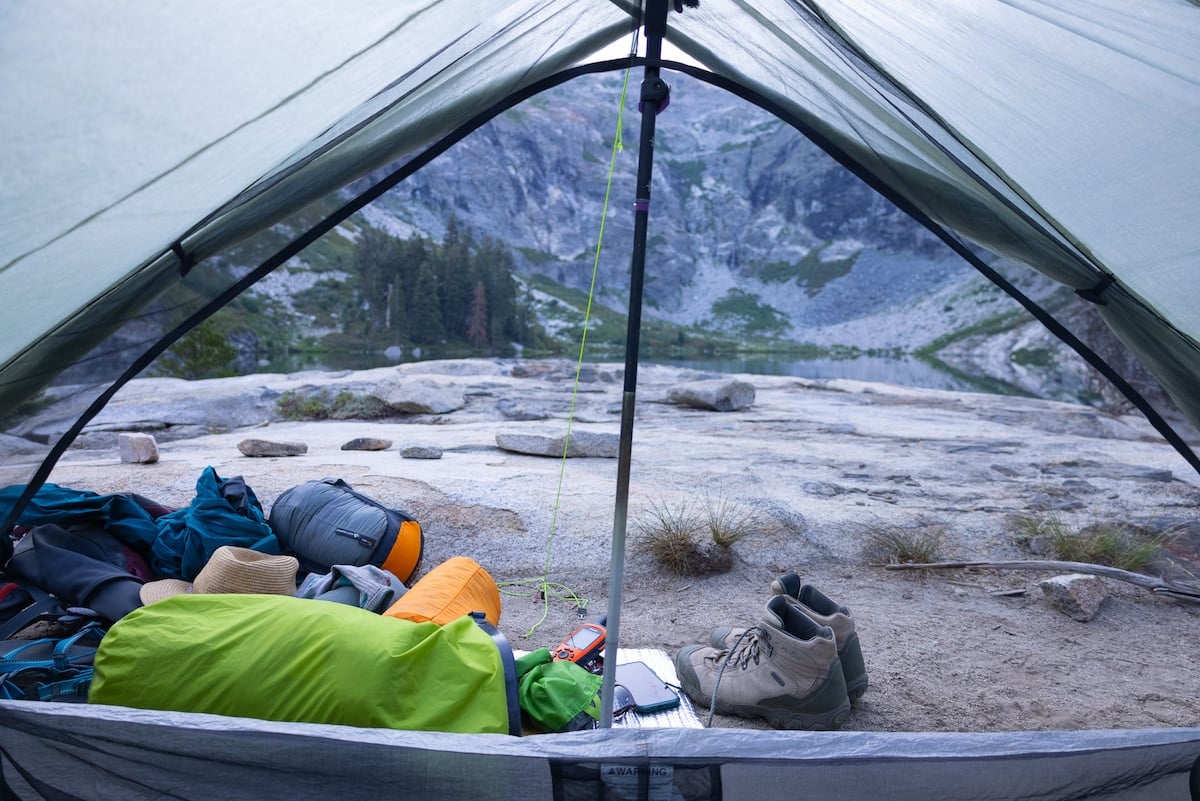 It's recommended that you sleep with at least one of the vestibule doors rolled up (when weather permits) at night to create better airflow and reduce condensation.
When I was backpacking in Havasupai, the weather was really mild at night so we slept with 3 of the 4 vestibule doors rolled up for better airflow and an easier exit if we needed to use the bathroom at night.
The vestibules connect with a metal hook to the main guy line that runs from the peaks of the tent, providing extra storage space while maintaining a streamlined, secure design.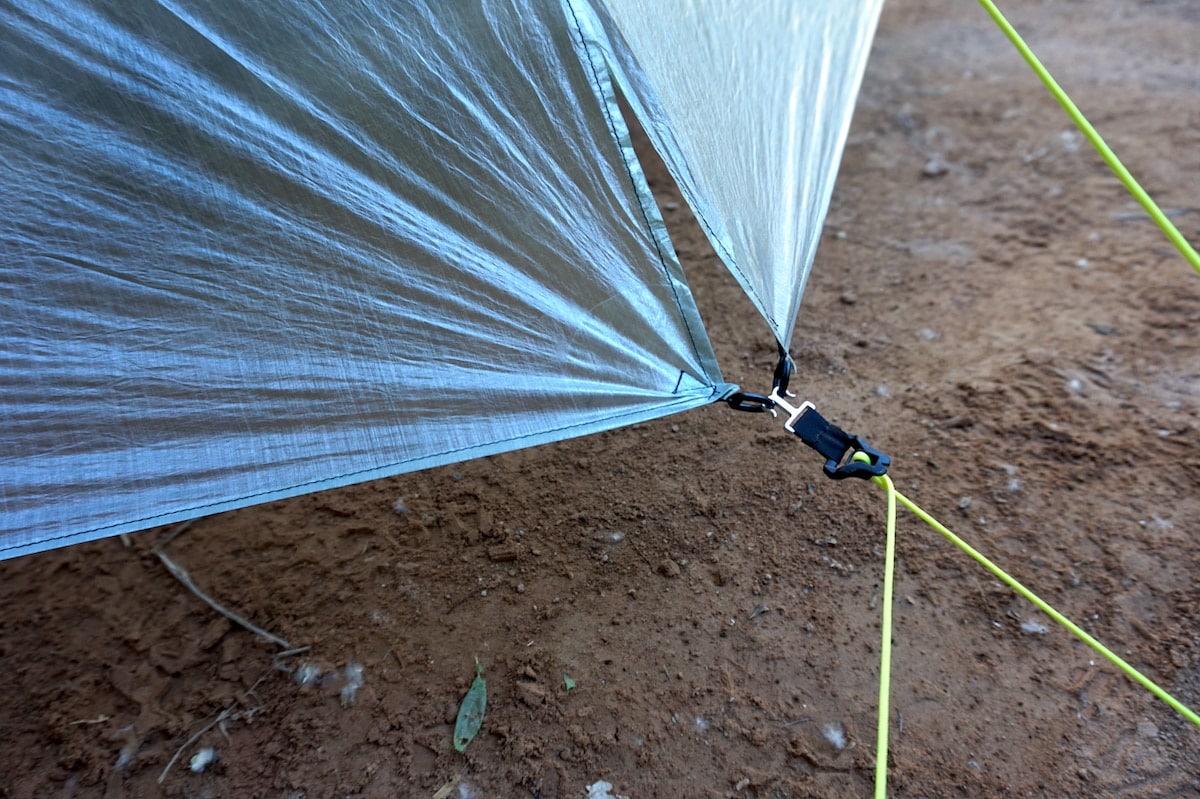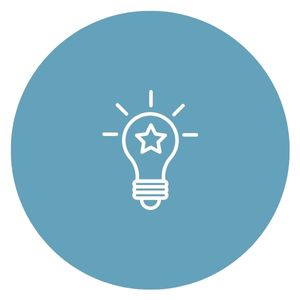 Note: Not a fan of the metal hook closure? In 2023, Zpacks released the Duplex Zip tent with zippered vestibule doors, peak vents, and magnetic door toggles.
Wind and Weather Protection
The Zpacks tent holds up exceptionally (and frankly surprisingly) well in bad weather. Kristen got caught in a three-day torrential downpour in the Boundary Waters and couldn't believe that they stayed dry.
She was also shocked at how sturdy the tent was when the wind really started to howl. Because there are no tent poles, there's nothing that can really buckle under intense wind.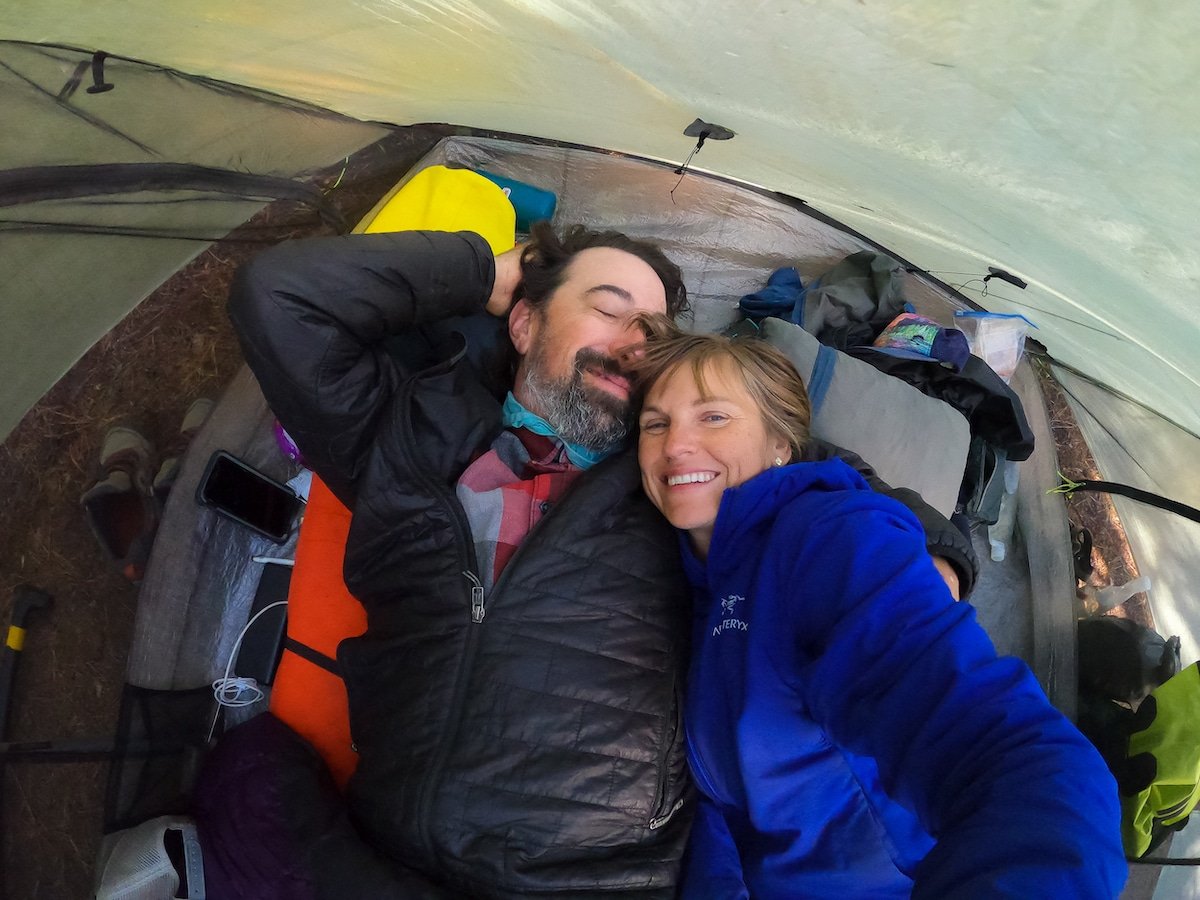 The tent's design incorporates strategically placed guy-out points and a sturdy ridgeline that enhances its wind resistance, allowing it to hold up remarkably well in windy conditions. In windy conditions, just for a little added insurance, it's a good idea to place rocks on top of your stakes to help anchor them into the ground.
The Dyneema fabric used in its construction is inherently waterproof, providing excellent protection against rain. The 8-inch deep bathtub floor further ensures that no groundwater seeps into the tent, keeping you dry even in heavy rain.
Additionally, the vestibules on either side of the tent offer an extra layer of protection, shielding the interior from wind and rain, while also providing space to stow gear out of the elements.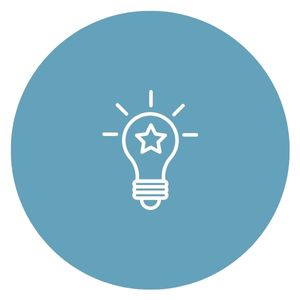 Tip: If it's windy and you're setting up the Duplex solo, I recommend putting your backpack in the middle of the tent to hold the tent in place while you stake out the corners.
---
How To Set Up the Zpacks Duplex
Setting up the Zpacks Duplex tent may seem a little daunting at first due to its non-freestanding design, but once you get the hang of it, it's actually quite straightforward. I highly recommend watching some videos and setting it up at home before you take it out on the trail so you're familiar with the process.
Here's a step-by-step guide to help you out:
1. Select Your Site
Choose an existing campsite in a flat, debris-free area to set up your tent. This will not only give you a comfortable sleeping surface but also protect the Dyneema fabric from potential damage.
In windy conditions, orient the end of your tent with the overlapping storm doors upwind. The Zpacks labels at the corners indicate the upwind end of the tent.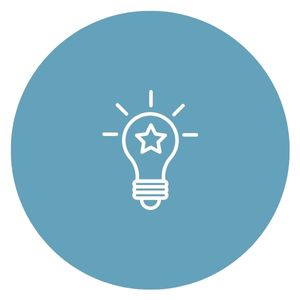 Note: Splash-up can occur when camped on hard-packed surfaces during heavy rain. The tall "bathtub" floor and overhanging canopy help to keep mud and water from splashing up into your tent, but for best results in extra rainy conditions, try to choose a camp spot on leaves or pine needles.
2. Lay Out the Tent
Unpack the tent and spread it out on your chosen site. Make sure the doors are zipped closed.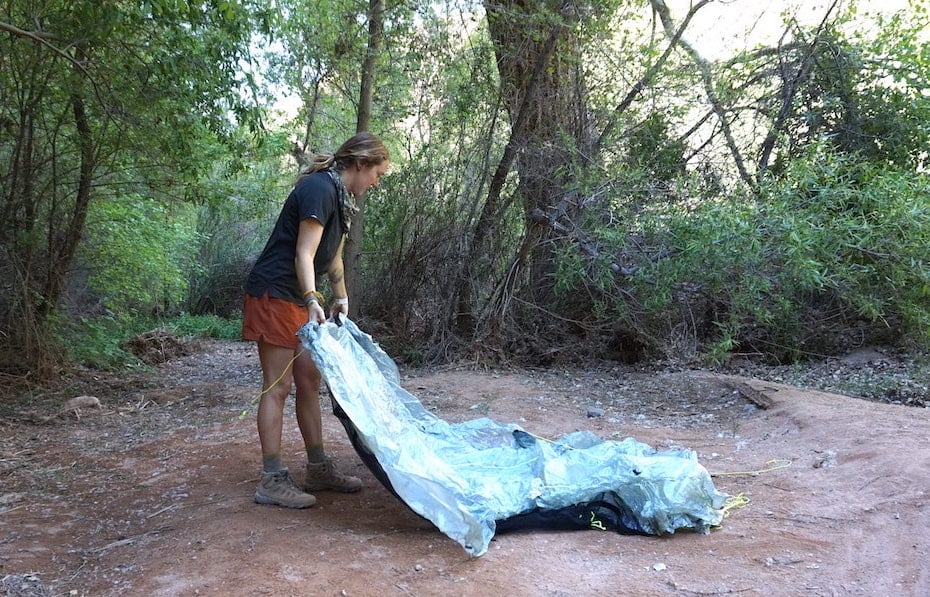 3. Stake the Corners
Begin by staking out the four corners of the tent at about a 45-degree angle (straight out). It's important to get the right tension – not too tight, not too loose. The material should be taught, but with enough give to allow for the insertion of the trekking poles.
*I realized after setting up the tent that I could have shortened the guylines, creating less of a tripping hazard and adding extra stability.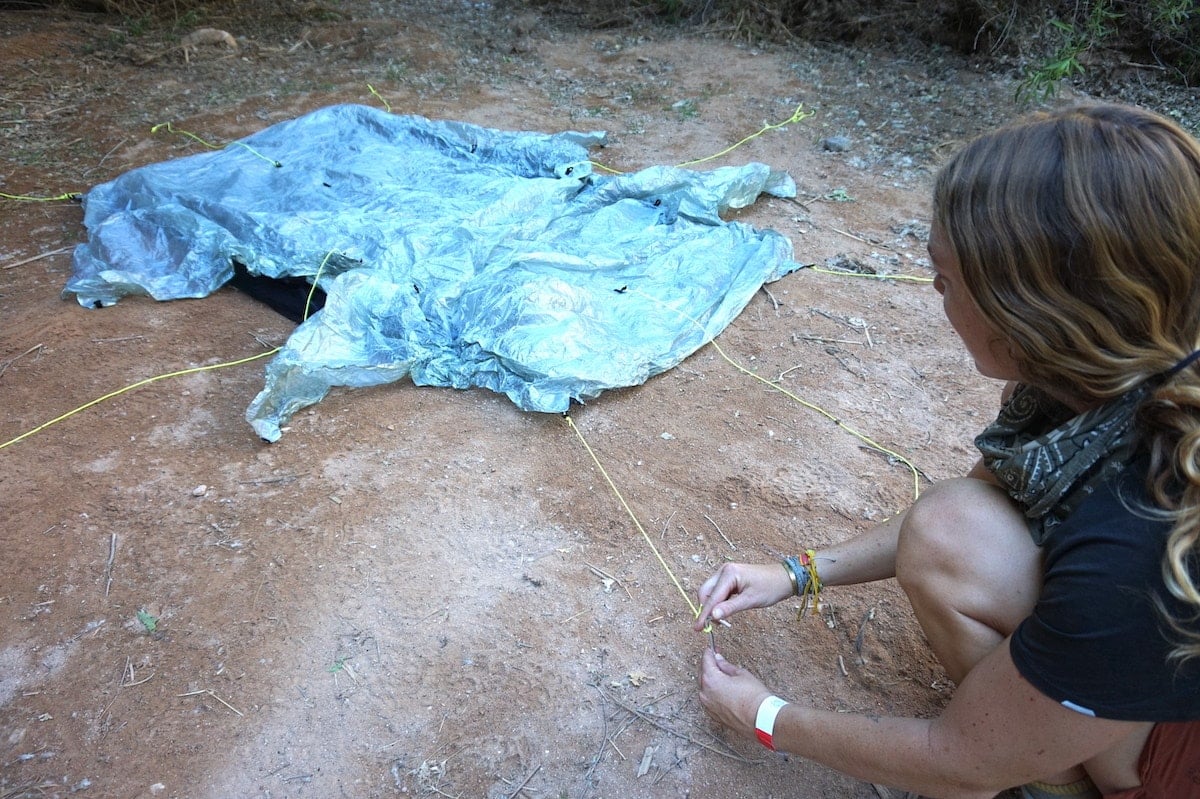 4. Insert Trekking Poles
The Duplex uses your trekking poles for support instead of traditional tent poles. Adjust your trekking poles to around 48 inches (122 cm) and insert them into the grommets located at the peak of each door. You'll want to angle the poles so they are bracing against the tension of the tent.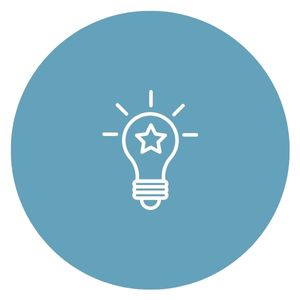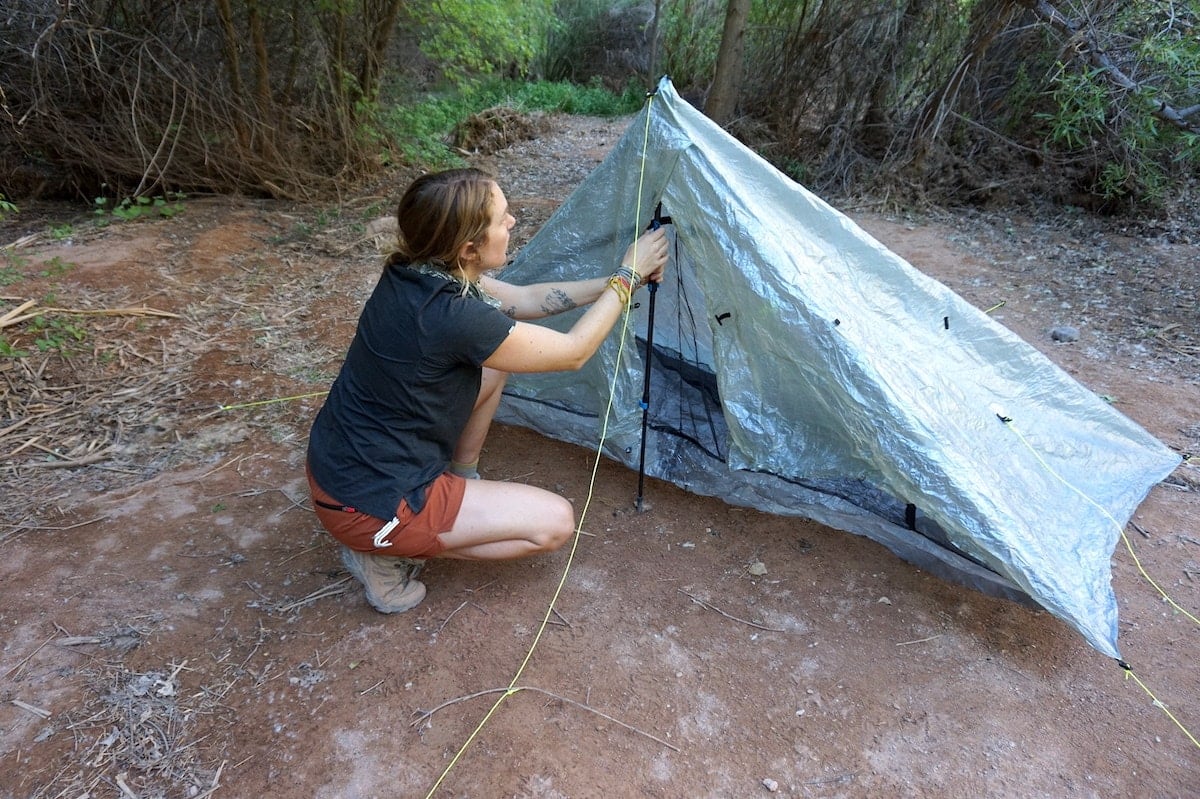 5. Stake Out the Doors
Once the trekking poles are securely in place, pull the doors out and stake them. The tent should now be standing on its own.
If the ground is really rocky, you may not be able to drive the stakes in the ground. This can make setting up the tent tricky. Instead, you have to wrap your guy lines around big rocks or trees to create enough tension to get the tent to stand properly and be stable.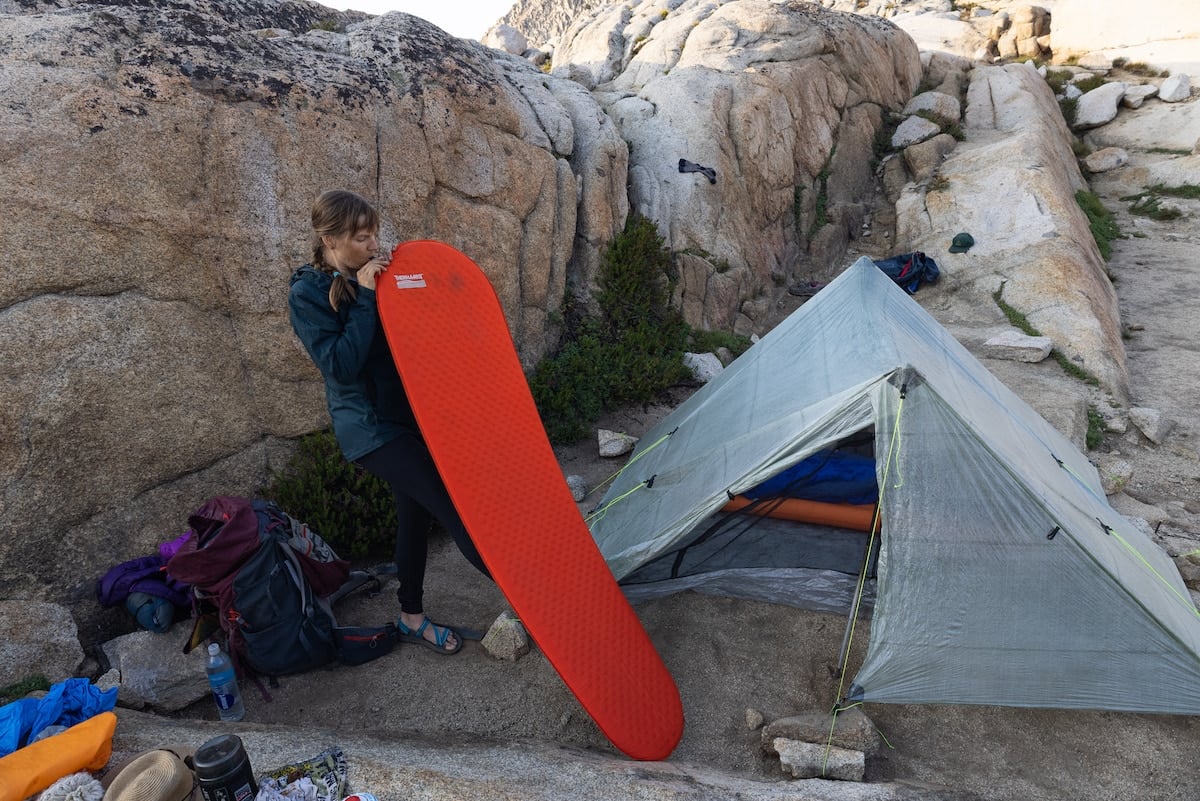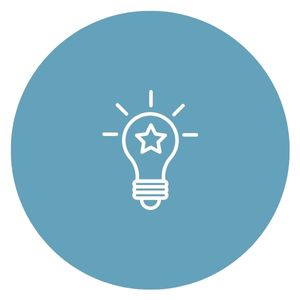 Note: The corners of the tent should be about 6-8 inches (18cm) off the ground when the tent is set up. I know it looks odd, but it'll be the correct height when you get your stuff set up inside.
6. Adjust As Needed
Walk around the tent to ensure it's set up correctly. The Dyneema fabric should be tight, and the tent should have a nice, streamlined shape. Adjust and tighen up the guylines as needed to achieve this.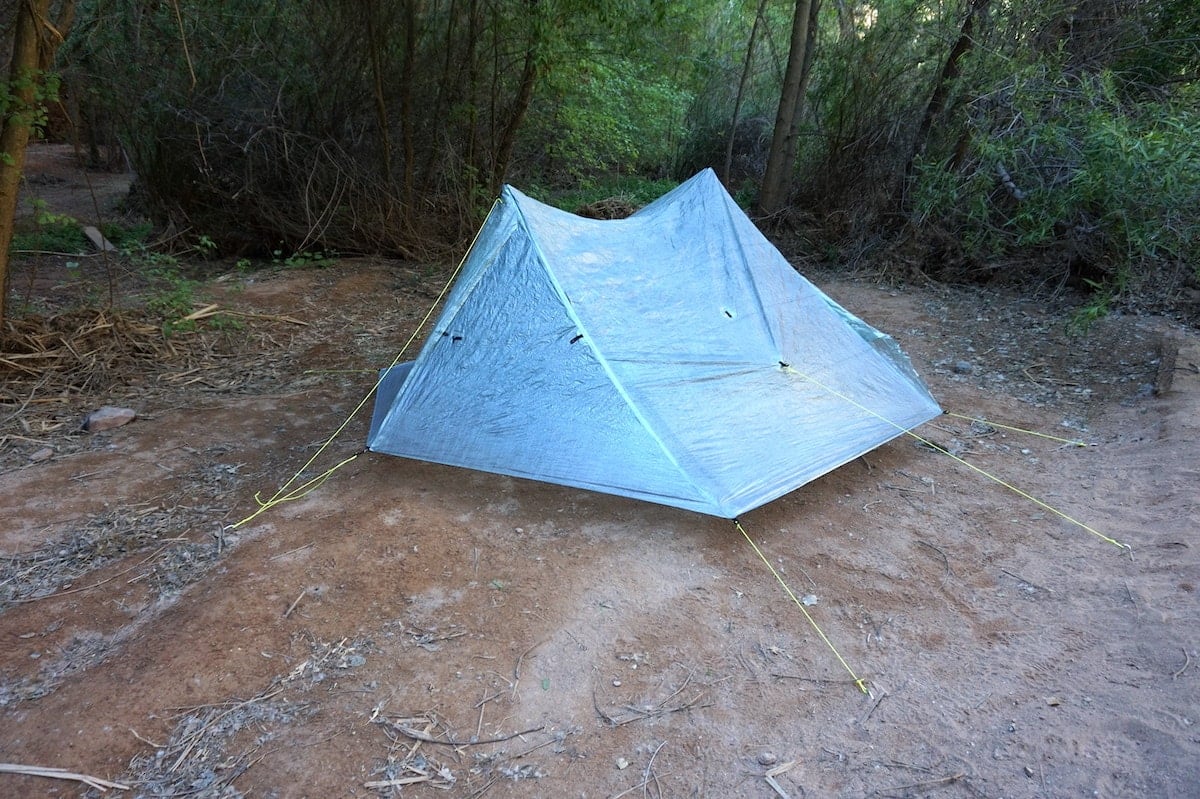 7. Set Up the Vestibules
Lastly, stake out the two vestibules and close or roll up the doors.
Remember, practice makes perfect! Try setting up the Zpacks Duplex at home a few times before you head out on your adventure. This way, you'll be a pro by the time you need to set it up on the trail.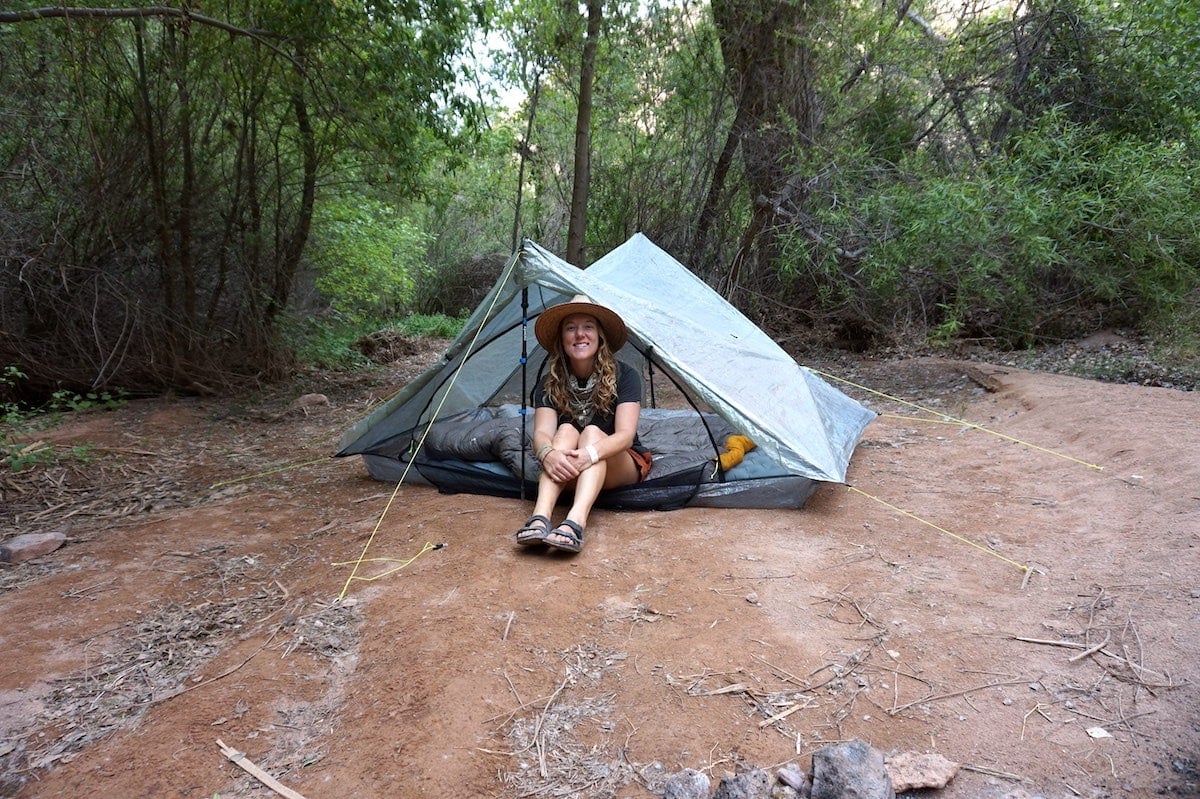 ---
Zpacks Duplex – Final Thoughts
After using a freestanding backpacking tent for years, I was ready to upgrade to something truly ultralight because as someone who often backpacks solo, heavy gear adds up quickly.
The Zpacks Duplex not only cut by base weight by over 2lbs, but it also freed up space by not needing to carry tent poles. There's ample room for 2 people in the Duplex and it doesn't feel cramped. But if you're a solo backpacker, the Duplex is a palace while still weighing less than the majority of 1P tents!
The Triplex weighs less than most 2-person tents, so if you backpack with a partner or a pet, I'd recommend the upgrade to the larger size for extra space.
Have any questions about our Zpacks Duplex Review? Leave a comment below!
The post Zpacks Duplex Ultralight Tent Review appeared first on Bearfoot Theory.