A new decade brings in more opportunity to camp and save with Good Sam! Were continuing to unlock access to unique outdoor experiences in thousands of locations, for less. And weve expanded our list to add another 207 RV campgrounds awesome news for RV enthusiasts. Discover the bestcampgroundfor you!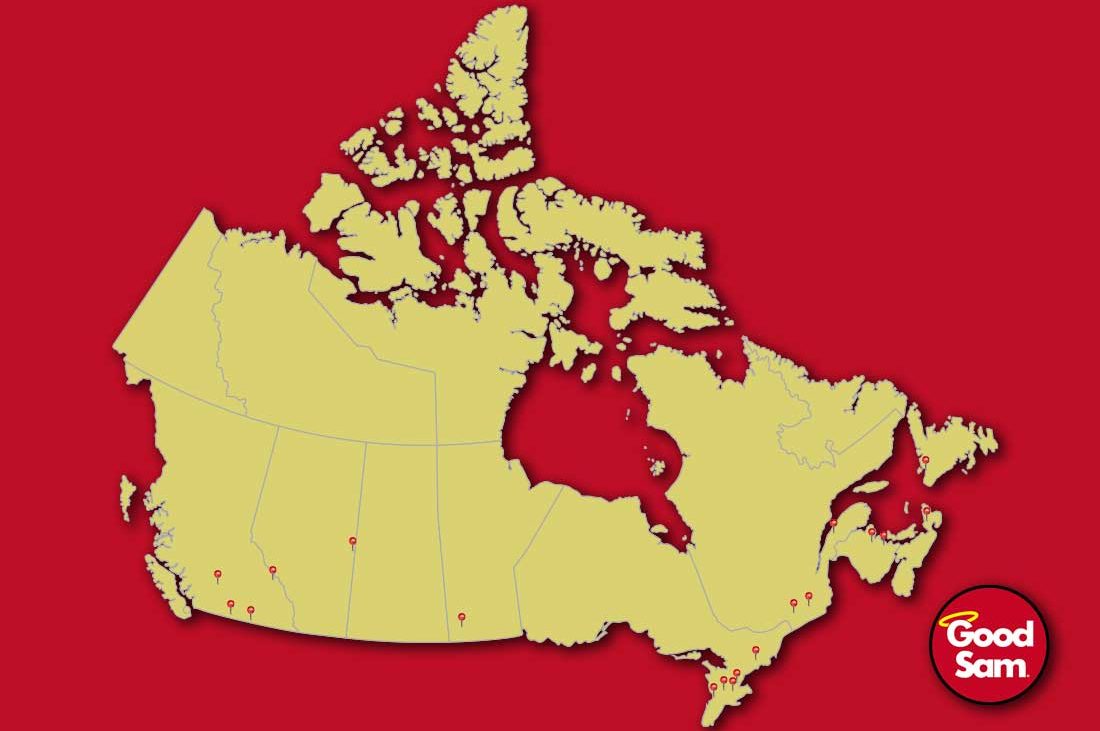 Get the most our of your travel dollar. Good Sam members save 10% at Good Sam Parks. Thats over 2,400 locations across North America where you can save and spend more on adventure. With our exclusive Good Sam rating system, youll be sure to find a Good Sam Park to fit your needs.And were always adding new Good Sam Parks to our amazing community!
Alabama
Big Wills Creek Campground & Tubing, Attalla
Enjoy creek tubing, a sandy beach, playground, canoeing and paddleboats, along with a pool, store, bathhouse and laundry.
Alabama Coast Campground, Foley
Find lots of pull-through sites in a park thats Minutes from OWA Amusement Park, Tanger Outlet Mall, Waterville USA, The Wharf, the Track and beautiful beaches.
Alaska
Ocean Shores RV Park & Resort, Homer
Located on the bluffs of the scenic town of Homer, this park enjoys spectacular views of Kachemak Bay.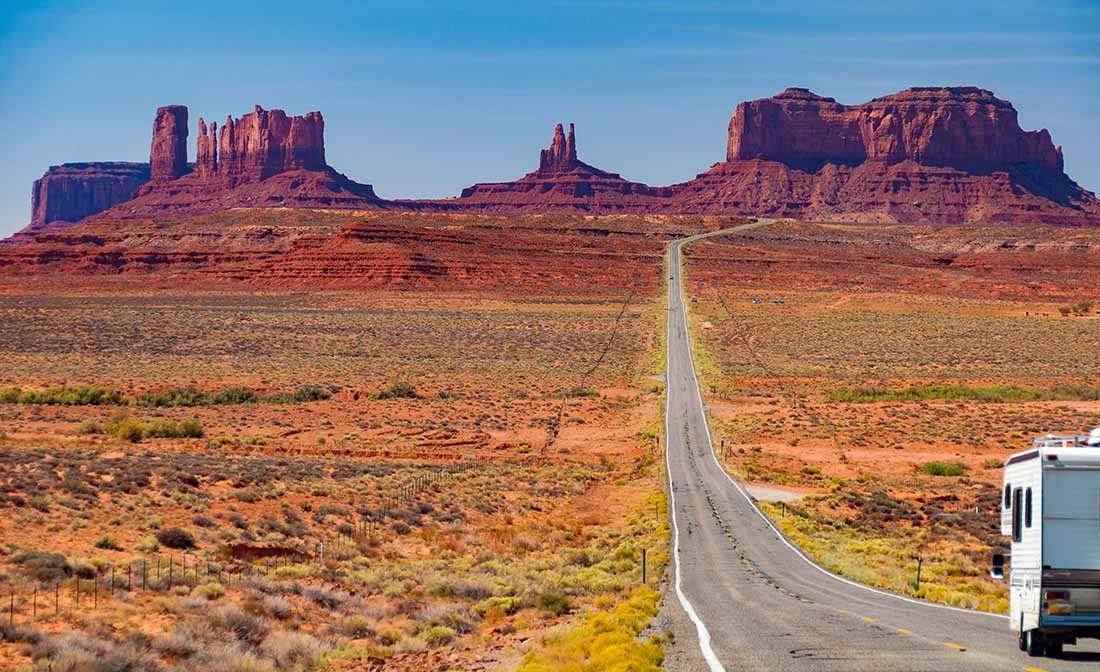 Arizona
Mountain View RV Park, Huachuca City
This pet-friendly, all-ages RV park is a favorite of locals, travelers and snowbirds alike!
Agave Village RV Resort, Mesa
Guests will discover an assortment of exciting nearby pursuits, including arts and cultural venues, upscale shopping, delicious dining options, golf and more.
Desert Palms RV Resort, Salome
Fine desert living is the name of the game here, where golf, socializing and other pursuits fill the schedule.
St Johns RV Resort, St. Johns
A temperate climate, reasonable rates and outstanding surrounding area make this a superb park.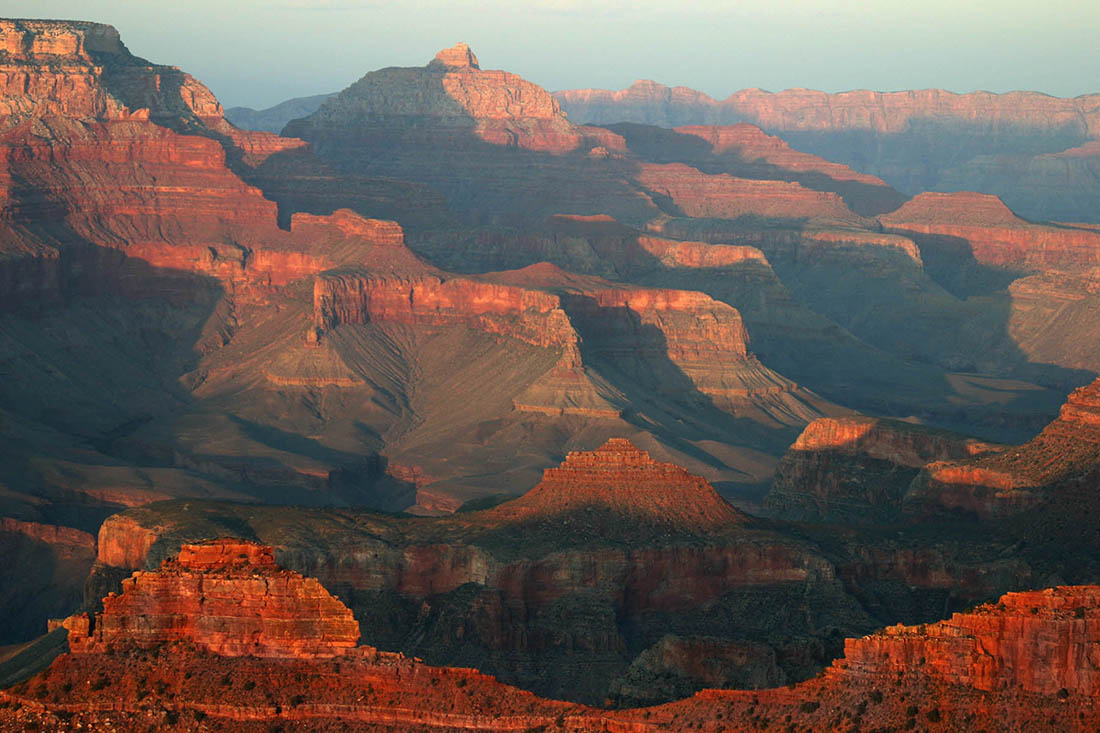 Copper Mountain RV Park, Tacna
RVers looking for that perfect getaway spot for ATVs and other toys can enjoy adventure here. Take advantage of pull-thru sites for nightly and weekly stays.
Raptor Ranch RV Park & Campground, Williams
Camp at a wildlife-education facility, bird-of-prey breeding project and home of the Northern Arizona Raptor Foundation.
Shangri-La RV Resort, Yuma
This year-round resort is perfect for big rig RVs on short overnight stays or for a whole season. Guests enjoy the many shade trees; there is a tree at almost every site.
Arkansas
Forest Lake Estates MH and RV Community, Conway
Guests feel right at home at a three-time Best of Conway Award-winning community.
California
Shady Haven RV Park, Bakersfield
This park is gated and quiet, with a wellness community that includes a pool, Jacuzzi and beautiful sites to fit any size RV.
The Springs At Borrego RV Resort & Golf Course, Borrego Springs
Nestled within Anza-Borrego Desert State Park, The Springs at Borrego RV Resort and Golf Course provides spacious RV park sites, fully-furnished park models, top-notch amenities and recreational activities.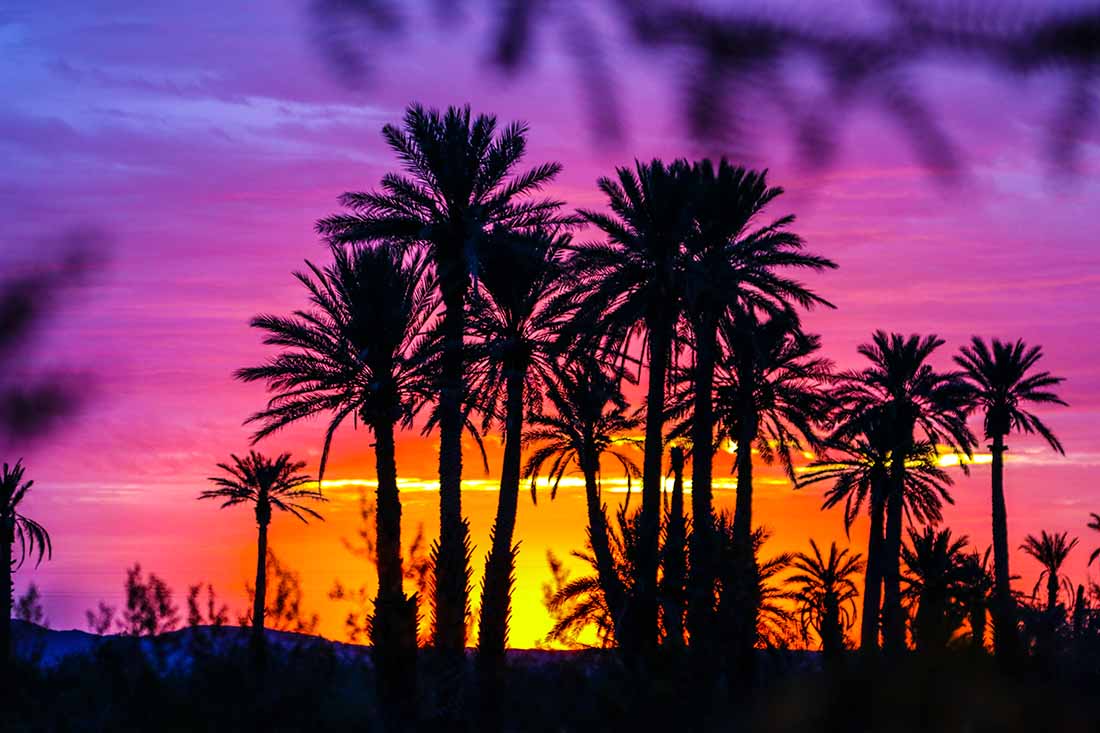 Crestview MH Community, Lancaster
This community has everything a visitor could desire, including a pool, playground and more.
Old Lewiston Bridge RV Resort, Lewiston
The Old Lewiston Bridge RV Resort is located in the small mining town of Lewiston in Trinity County. Its within walking distance of the old single-lane bridge which spans the Trinity River.
Hat Creek Resort & RV Park, Old Station
Located directly on the banks of Hat Creek in pristine Lassen National Forest, Hat Creek Resort & RV Park offers the finest fishing youll find, right on the park property.
Fairplex RV Park (formerly Los Angeles/Pomona KOA), Pomona
Magic Mountain, Disneyland, Knotts Berry Farm and Raging Waters lie just miles from this fun park.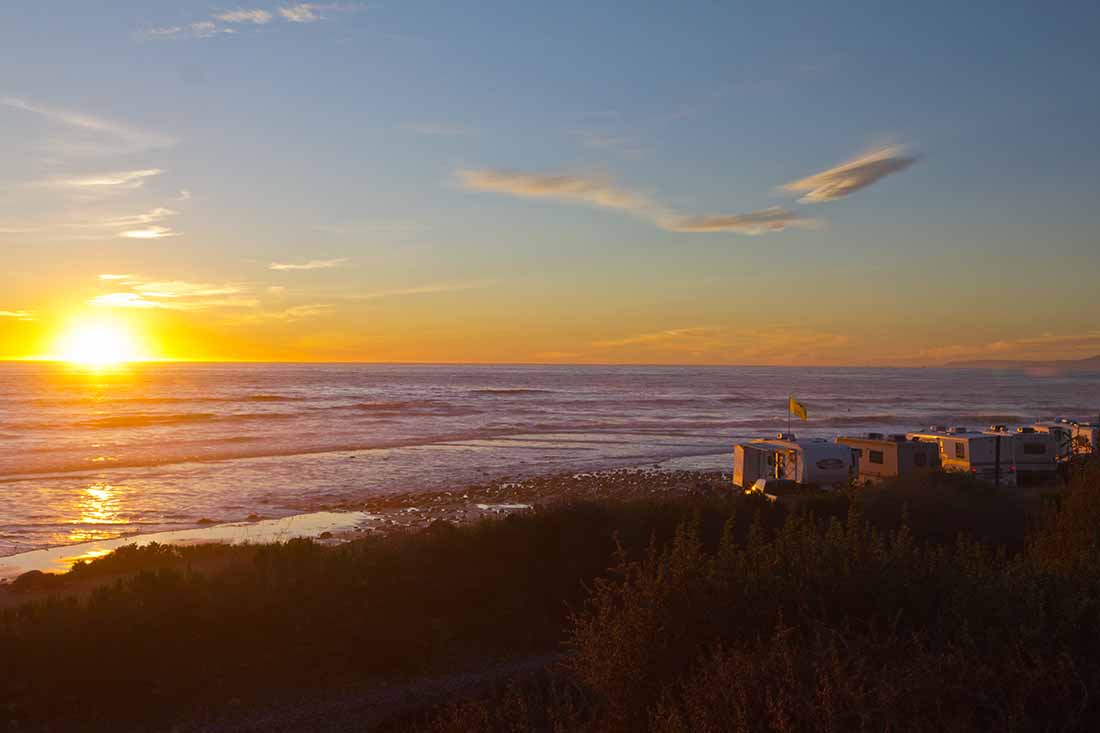 Emerald Forest Cabins & RV, Trinidad
This park is a Shamballa of sorts: a high-elevation dwelling in the hush of the forest with nearby access to beaches and the friendliest community on earth.
Friendly RV Park, Weed
True to its name, Friendly RV park delivers all the amenities youd want in a pleasant environment.
Willits KOA, Willits
The Willits KOA features an Old West theme and is laid out on a peaceful country setting with rolling hills and trees.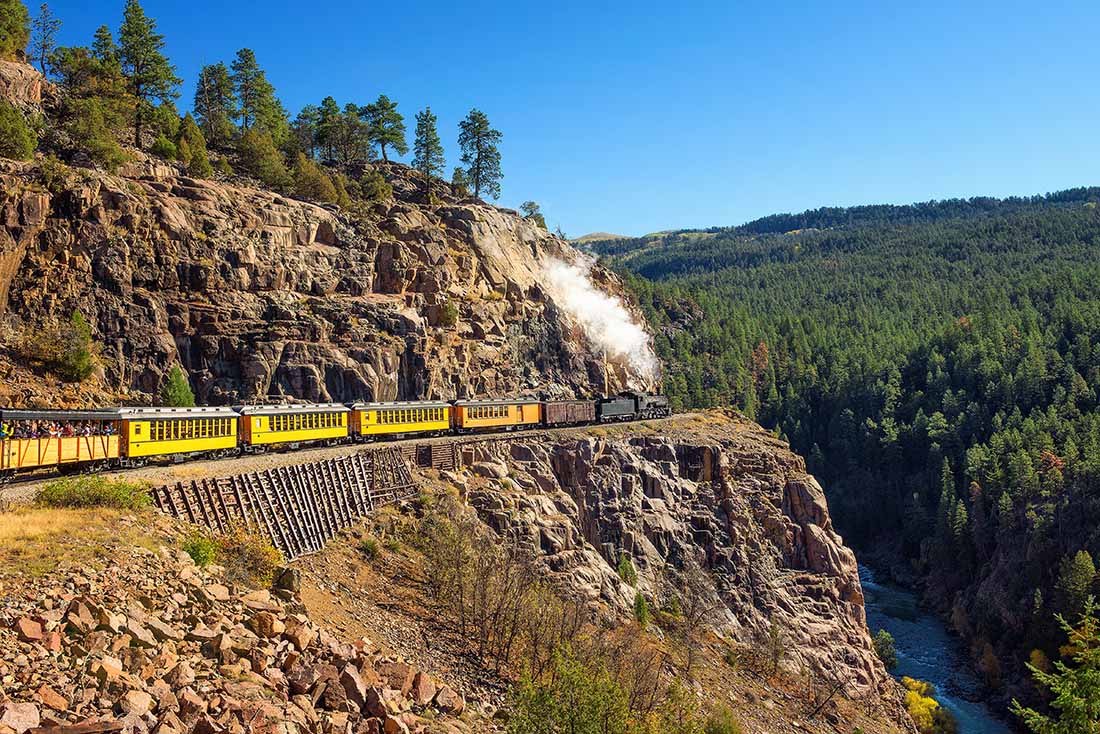 Colorado
Saddleback RV, Battlement Mesa
With Bridal Veil Falls, Carbondale Creative District and Glenwood Hot Springs nearby, you can be confident that this is a great place for your family.
Durango KOA, Durango
Just a short drive from this mountain sports town and the depot for the Durango and Silverton Narrow Gauge Railroad, the Durango KOA provides a panoramic view of the jagged San Juan Mountains.
Black Bear Motel & RV Park, Howard
Enjoy stellar sunsets and sunrises in the rugged terrain of Colorado.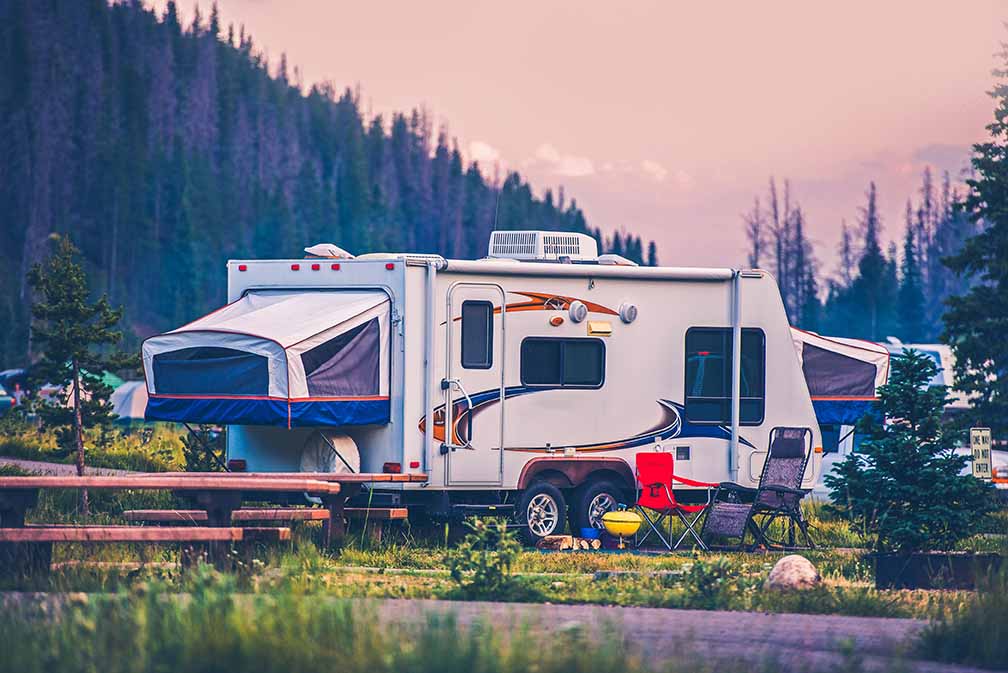 Connecticut
Natures Campsites, Voluntown
This park is covered with towering pines and one of New Englands top-rated rivers to canoe and fish, by Alex Wilsons Quiet River Canoe Guide.
Florida
Bonita Lake RV Resort, Bonita Springs
Nestled between Naples and Fort Myers and only 6 miles from the Gulf, this park is an all age resort and pet friendly.
Pioneer Creek RV Resort, Bowling Green
This park features a relaxed atmosphere in natural surroundings in the heart of Central Florida, close to major tourist attractions but far from congestion.
Breezy Acres RV Park, Chiefland
Breezy Acres RV Park and Campground is a quiet, adults-only clean park to relax in a rural setting.
Rainbow Chase RV Resort, Davenport
Rainbow Chase RV Resort is a quiet, clean, well-maintained park with a clubhouse, shuffleboard courts, horseshoe pits and planned activities.
Everglades Isle Motorcoach Resort & Marina, Everglades City
This Class A and Super C resort has sites for rent or purchase with tropical landscaping, full hookups and brick paver pads.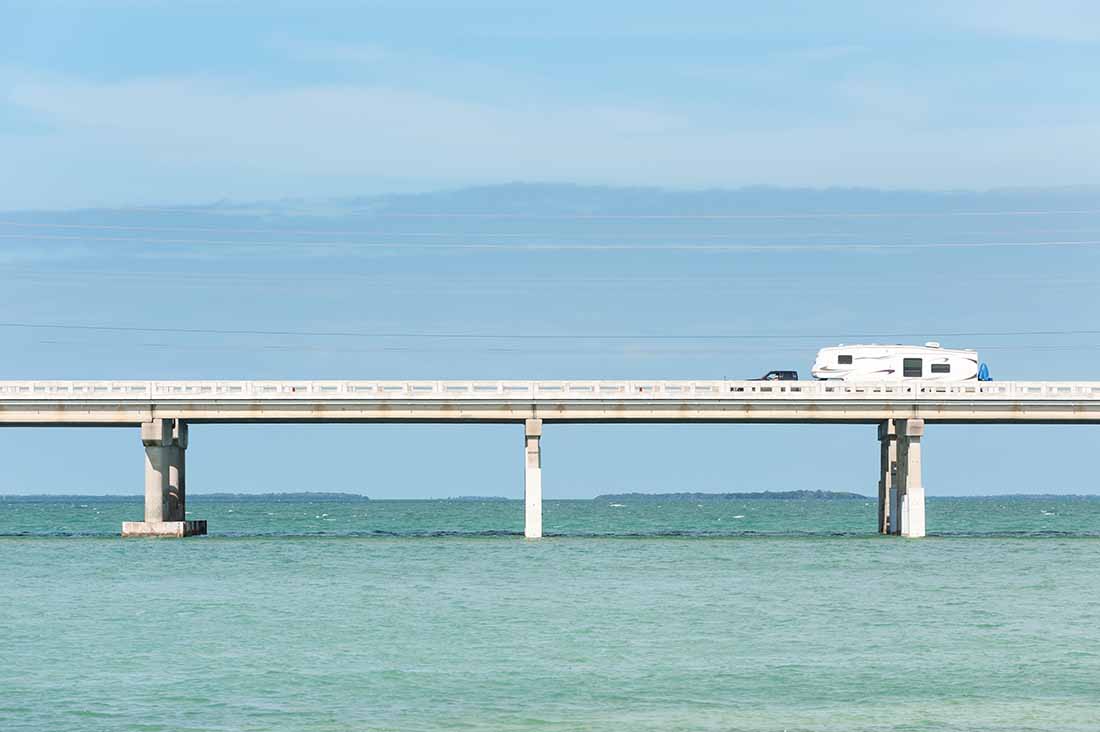 Fort Myers RV Resort, Fort Myers
This resort is nestled between Tamiami Trail and Ten Mile Canal, offering the quiet peace of the country, yet close to many Fort Myers attractions.
Orange Harbor Co-Op & RV Resort, Fort Myers
Orange Harbor RV Park is located on the Orange and Caloosahatchee Rivers. Its famous for beautiful sunsets, manatee and dolphin sightings, great fishing spots & boating. Minutes from downtown Fort Myers.
Shady Acres RV Park, Fort Myers
Shady Acres is constructed within Mother Natures natural environment. Far off the busy roadways, the park offers a safe and quiet location for guests.
Moonshine Acres RV Park, Fort White
If youre seeking an adventure youll be talking about for weeks, welcome to Moonshine Acres RV Park.
Calypso Cove RV Park, Freeport
Calypso Cove RV Park, located in scenic Freeport Florida on the Choctawhatchee Bay, features a tropical setting amongst the palm trees.
Moss Landing RV Resort, La Belle
With a small-town feel, this tranquil Old Florida area on the waterfront near Fort Myers provides residents with the natural amenities of nearby lakes, rivers, parks and walking trails.
Blue Parrot RV Resort, Lady Lake
This resort is close to major Florida tourist attractions, yet a world apart with peaceful surroundings.
Lake Placid Campground, Lake Placid
This resort enjoys a centralized location on the beautiful Gulf Coast of Florida, where great weather is abundant. Guests are just minutes to many Florida Attractions.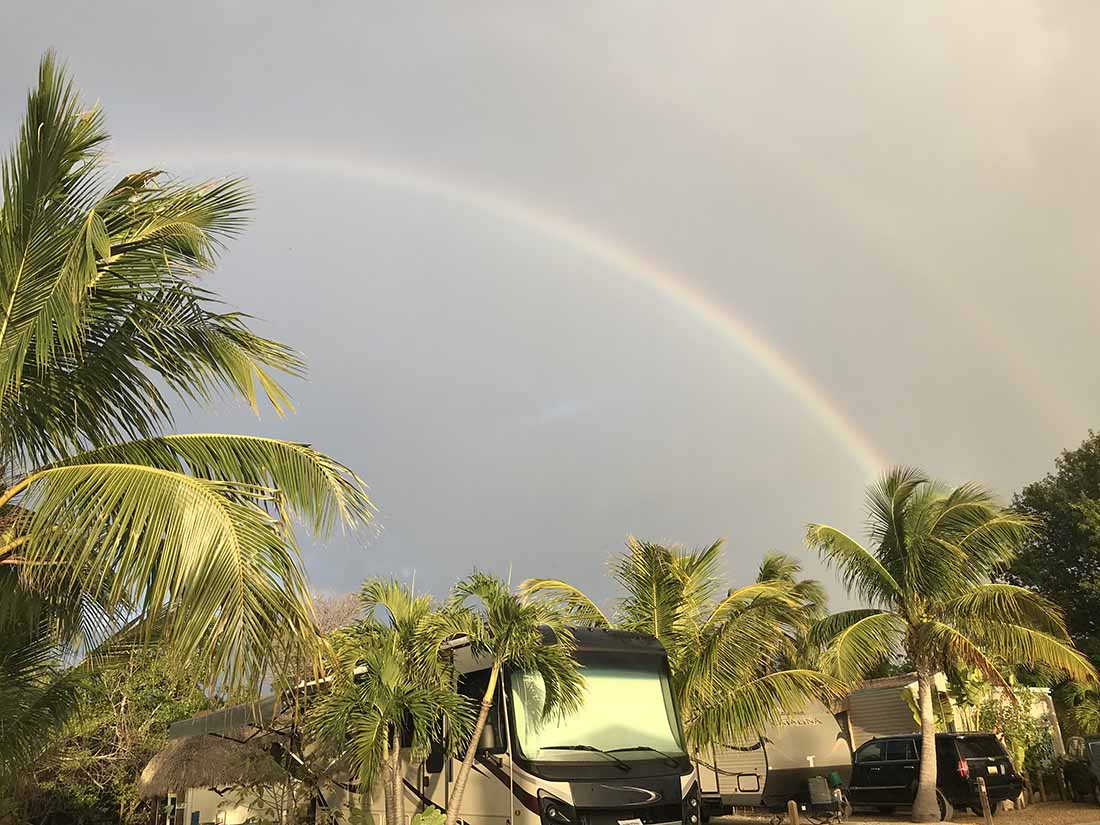 Ridgecrest RV Resort, Leesburg
Serenely situated in central Florida, this park is close to top local attractions such as Disney World, SeaWorld, Kennedy Space Center and Holy Land Experience.
Madison RV & Golf Resort, Madison
This resort features access to world-class golfing, top-notch amenities, close proximity to area attractions and much more.
Enchanted Lakes RV Resort, Malabar
Campers can enjoy a fun-filled experience with a host of amenities and a friendly, efficient staff, minutes from all major attractions, shopping, hospitals and, of course, the Atlantic Ocean.
Wild Frontier RV Resort, Ocala
This campground is located about 10 minutes from downtown Ocala. The unique location ensures guests enjoy a quiet visit far from city noise.
Lakeside North RV Resort, Okeechobee
This fully fenced community has sites with patios. Enjoy free Wi-Fi, crystal-clear pool along the waterfront and tiki hut with picnic table.
Fishermans Cove RV Resort, Palmetto
Situated on secluded Terra Ceia Bay frontage leading to the Gulf of Mexico, this resort lies within reach of Tampa, St. Petersburg, Clearwater and Sarasota.
Panacea RV Park, Panacea
Stay at a quiet park in the town of Panacea, just three blocks from the Gulf of Mexico.
Oak Springs RV Resort, Port Richey
Campers can visit all the major tourist attractions of Central Florida. Try local food and buy some gifts at the Greek Sponge Docks. Play golf, swim, fish or relax.
Sundance Lakes RV Resort, Port Richey
Guests will love the unhurried lifestyle and many activities here. World-famous tourist attractions, golf and marinas are close.
Rice Creek RV Resort, Riverview
Close to Disney World, Legoland and Busch Gardens, guests at this park can stroll down the wide paved streets surrounded by massive oak shade trees.
Hawaiian Isles, Ruskin
In a centralized location on the beautiful Gulf Coast of Florida, where sunshine is a way of life, the resort has an Olympic-sized pool and more.
The Springs RV Resort, Silver Springs
Silver Springs has one of the largest artesian springs in the world. Take a glass-bottom boat tour to view the areas wealth of aquatic life.
Steinhatchee River Club, Steinhatchee
Nestled in the heart of Floridas Big Bend, the resort gives visitors the best the Gulf has to offer with unbelievable views and unbeatable fishing.
Sunkissed Village RV Resort, Summerfield
Enjoy a park with an unhurried lifestyle and many activities. World-famous tourist attractions, golf and marinas are close.
Southern Aire RV Resort, Thonotosassa
Perfectly blended with a wilderness atmosphere, this resort has lots of amenities, including a newly renovated large pool area and shuffleboard courts.
Stage Stop Campground, Winter Garden
This campground is designed with you and your familys stay in mind and is conveniently located near all the major Orlando theme parks and historic downtown Winter Garden.
Forest Lake Estates RV Resort, Zephyrhills
This RV resort in Zephyrhills offers resort-style amenities, beautiful landscaping and convenient location.
Palm View Gardens RV Resort, Zephyrhills
This park features a stocked fishing lake, spacious rec hall with many activities and proximity to tourist attractions.
Ralphs Travel Park, Zephyrhills
This is the perfect Florida getaway with low annual rates and just minutes from shopping, golf, restaurants, medical centers and hospitals.
Georgia
Flint River RV Park, Bainbridge
There are numerous nearby sites to be seen as well, including the Tampa Palms Golf Club, Lettuce Lake Park, and Flatwoods Wilderness Park.
Jennys Creek Family Campground, Cleveland
This park enjoys a central location in the heart of the North Georgia Mountains. Sites are available on the private fishing pond and alongside Jennys Creek.
Eastern Pines RV Park, Thomasville
Southwest Georgias many shopping, dining and recreation possibilities are within reach for guests who stay at this park.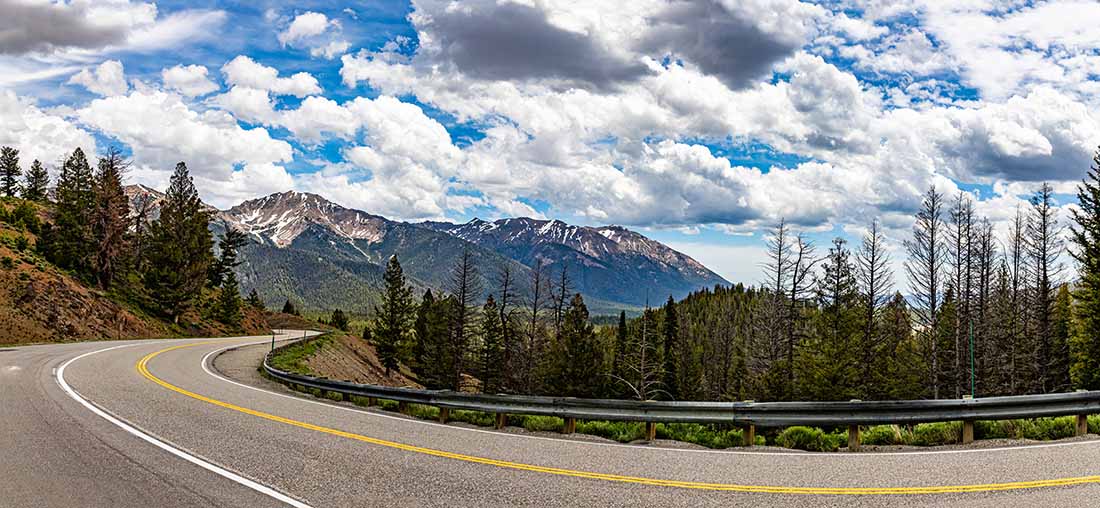 Idaho
Y Knot Winery & RV Park, Glenns Ferry
This RV park is located directly across the street from the namesake winery. It has large shade trees and offers full hook-ups for both large and small units.
Kasota RV Resort, Heyburn
Southern Idahos newest camping destination is a lush grass RV park with plenty to do, including onsite golf, zip line, water park, walking path, baseball and tennis.
Wakeside Lake RV Park, Rexburg
This park sits on lakefront property with fishing, swimming and paddleboarding. Nearby are St. Anthony Sand Dunes and Bear World.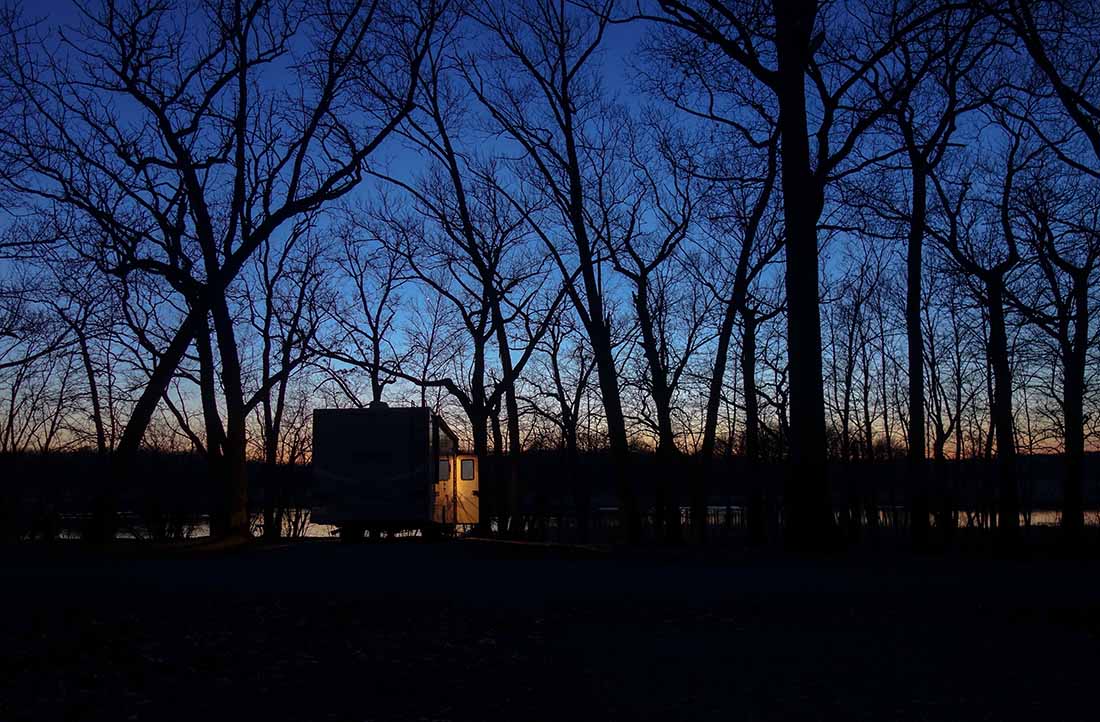 Illinois
Glenwood RV Resort, Marseilles
This resort offers lots of activities in a convenient location in a beautiful part of the Prairie State.
Rustic Acres Campground, New Douglas
Nestled on 47 country acres, Rustic Acres Campground boasts two fishing lakes for the avid anglers. The more-than 170 campsites are tucked among the serenity of beautiful oak and hickory trees.
Oak Terrace RV Resort, Pana
Located on 600 acres, this resort has something for everyone. Relax by the Lake, play golf, unwind at LakeView Spa, rent a boat, check out the Indoor and Outdoor Pools and more.
Indiana
White Oaks Mobile Home Park, Marion
Unwind in a country setting with quiet, peaceful living and great neighbors. A privacy fence surrounds the community.
Terre Haute Campground, Terre Haute
This beautiful RV park and campground sits just a couple of miles off of exit 11A on Interstate 70 in Terre Haute.
Vincennes RV Park, Vincennes
Enjoy a relaxing RV park in the Hoosiers State near the Illinois border.
Iowa
Valley Village MH Community, Ottumwa
Guests can enjoy country living with all the amenities in this beautiful park.
Kansas
Flamingo Flats Mobile Home & RV Park, Hutchinson
This charming park gives guests everything they need in the heart of the Sunflower State.
K & R RV Park, Wichita
Close to Wichita, this park welcomes extended-stay guests as well as short-term visitors.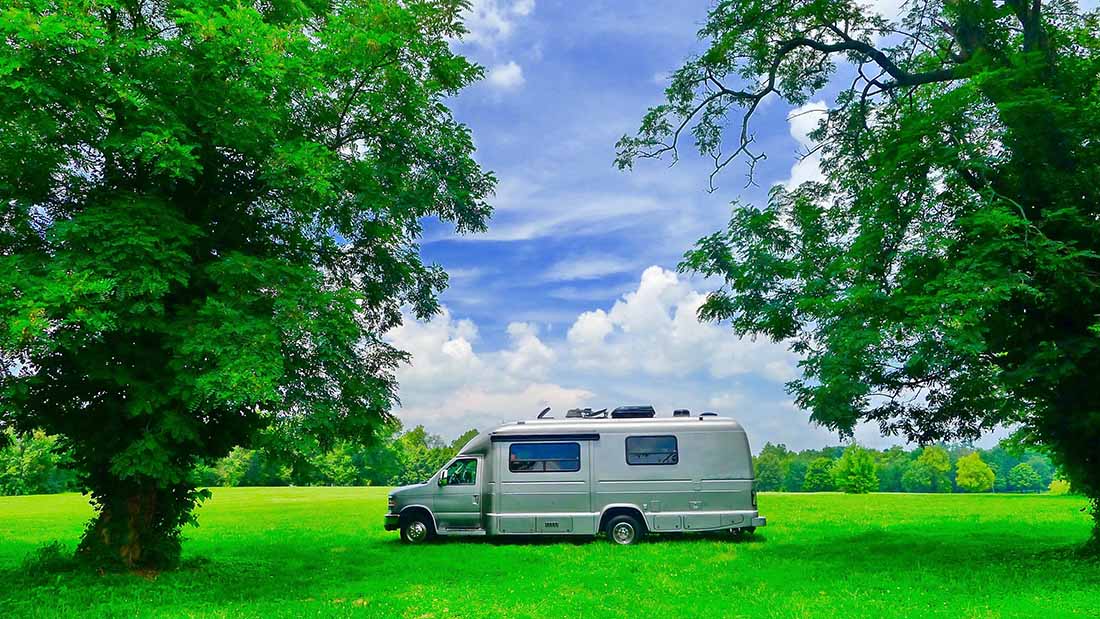 Kentucky
Happy Camper RV Park, Somerset
This brand-new park features new level spots and pull-throughs for RVs up to 40 feet. Meet friendly neighbors and enjoy fun events all summer.
Louisiana
Blue Heron RV Park, Iowa
Brand new with huge concrete RV sites, this park sits just 9 miles east of Lake Charles. Its perfect for traveling RVers as well as extended-stay guests.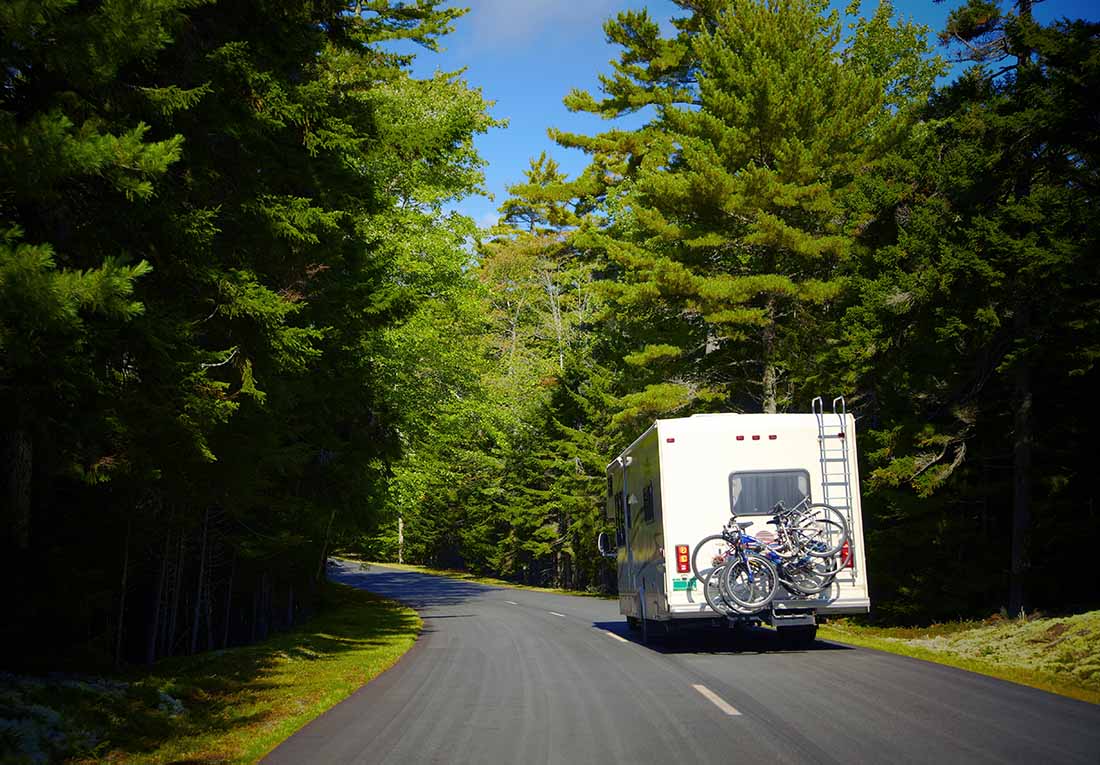 Maine
Sandy Pines Campground, Kennebunkport
Tucked into a secluded beach forest, bordered by a salt marsh, the tranquil setting for this campground is enhanced by ocean views and salty breezes.
Two Lakes Camping Area, Oxford
This beautiful waterfront park puts guests in a beautiful location in the Pine State.
Massachusetts
Bonnie Brae Cabins & Campsites, Pittsfield
This campground sits just minutes from many of the Berkshires main attractions and is a short ride to others. Its an enjoyable, relaxing camping experience in a beautiful part of the Bay State.
Pine Lake RV Resort & Cottages, Sturbridge
Take advantage of amenities like a spa, miniature golf, pickleball, basketball and Wi-FI at this beautiful getaway.
Marthas Vineyard Family Campground, Vineyard Haven
Located in a beautiful island setting, this peaceful campground offers the opportunity to enjoy the tranquility of the outdoors.
Michigan
Ber Wa Ga Na Campground, Vassar
Occupying over 67 acres, this park caters to sporting enthusiasts as well as casual hikers. Enjoy jogging, swimming, hiking, golfing, biking, basketball, relaxing morning walks and more.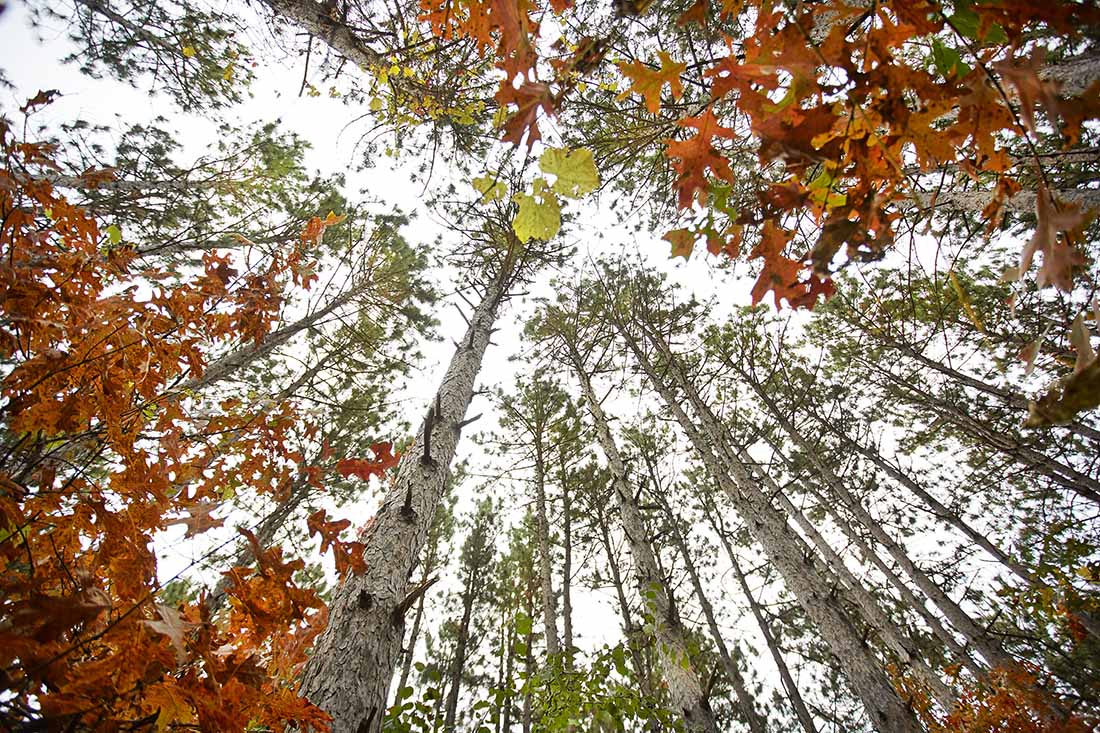 Minnesota
Eagle Cliff Campground & Lodging, Lanesboro
Accommodations here include riverfront tent sites, electric-only sites, water-electric sites and full-hookup sites. Theres also a five-room motel on site.
Wildwood Campground, Shafer
Amenities here include minigolf ($3 for 18 holes), a heated pool (Open Memorial Day weekend-Labor Day), basketball, volleyball and Horseshoes. Hit the bike trail or nature trail (self-guided).
Mississippi
Martin Lake Resort, Biloxi
This private, membership-only park is nestled among beautiful pines overlooking the crystal-clear, spring-fed lake. Its excellent for fishing and swimming.
Green Tree RV Park & Campground, Morton
Green Tree RV & Recreational Park is dedicated to providing high-quality service. Staffers will do everything they can to meet expectations.
Hollywood Casino Hotel & RV Park, Tunica
Camp in a beautiful RV park near the gulf then win big and enjoy entertainment at the casino.
Missouri
Black Oaks MH and RV Community, Boonville
This community sits in a shady, quiet, low-traffic setting with city conveniences.
There are lighted, paved streets for easy access.
Branson View Campground, Branson
Branson View Campground is a full-service campground located on State Highway 265, just two miles off Bransons famous 76 Strip and entertainment district.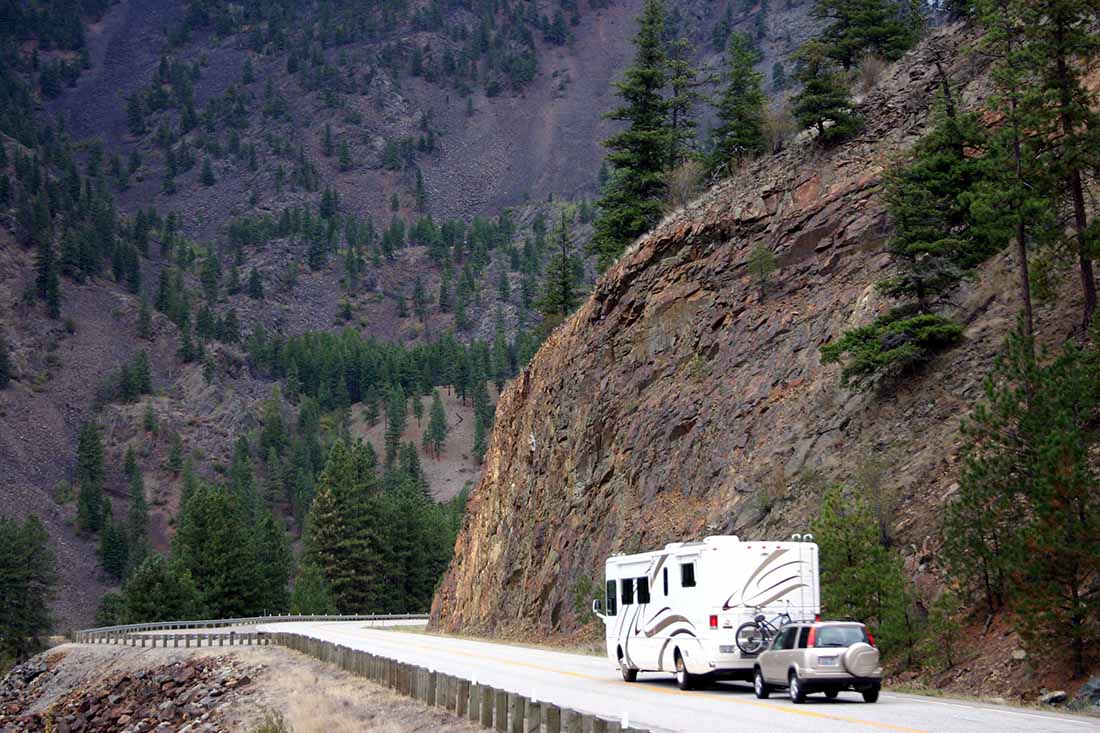 Montana
Beaverhead River RV Park & Campground, Dillon
Stay at a well-appointed RV park sits next to a river with lots of fishing.
Red Eagle Campground, East Glacier Park
Stay near spectacular Glacier National Park in a park with roomy sites and gorgeous views.
Yellowstone RV Park, Gardiner
Sitting on the Yellowstone River, this campground is right next door to Americas first national park.
Hansen Family Campground & Storage, Havre
Whether youre traveling alone or with a group, this park accommodates RVers with 23 full-hookup sites including pull-through spaces.
Chewing Black Bones Campground, St. Mary
Perched on the banks of the Lower Saint Marie Lake, this park offers beautiful views and ample amenities.
Nevada
Comstock Country RV Resort, Carson City
Camp amid lots of trees in with roomy, full-hookup sites, a campground store, exercise room and more.
Desert Sands RV Park, Henderson
Now under new management, this park offers a pool and hot tub (open from Memorial Day weekend to Labor Day Weekend), updated bathrooms and showers, laundry room and common area with Wifi.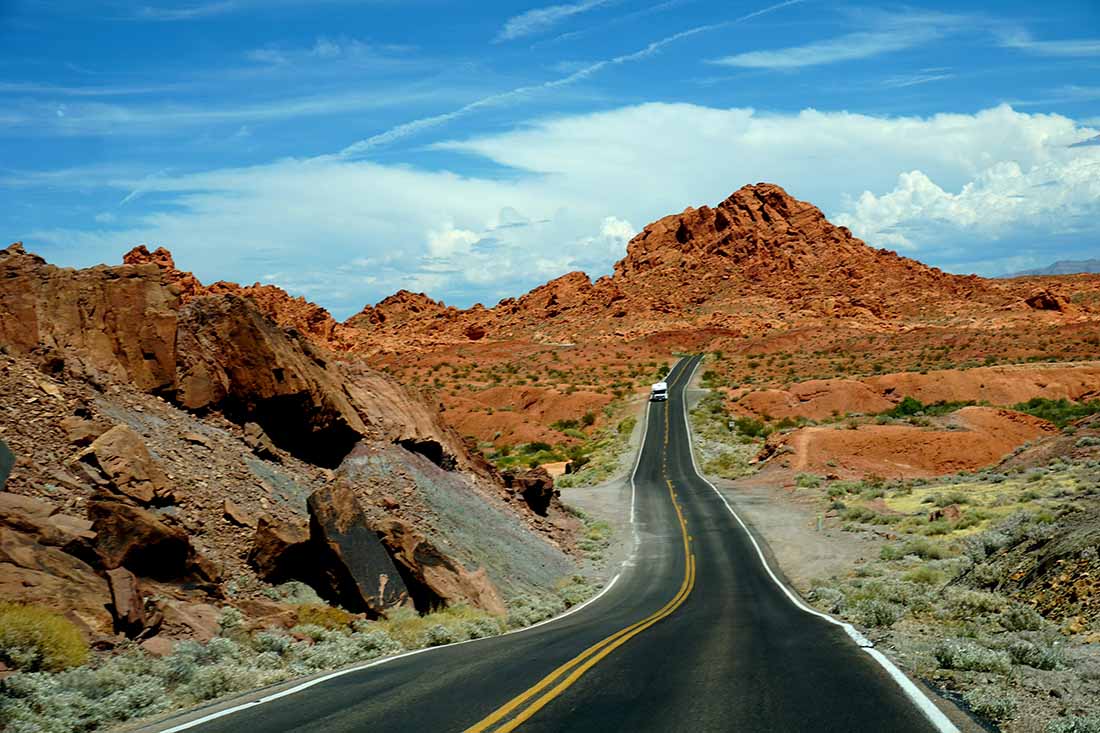 Cactus Petes RV Park, Jackpot
Win big at the casino near the comfortable and well-appointed RV park. Enjoy outstanding dining as well.
Circus Circus RV Park, Las Vegas
The only RV Park on the Las Vegas Strip has 170 RV spaces on 10 acres with full water, sewage and electrical hook ups.
Angel Lake RV Park, Wells
Located amid ruggedly beautiful Western scenery, Angel Lake RV Park is a full-service park with easy access 48 pull-through spaces.
Silver State RV Park, Winnemucca
This park has improved many amenities, including upgraded Wi-Fi and a general store with RV supplies.
Winnemucca RV Park, Winnemucca
Conveniently located just a few hours from Reno, Las Vegas and Salt Lake City, Winnemucca is a celebrated hotspot thats half-way to anywhere you want to be!
New Hampshire
Twin Mountain Motor Court & RV Park, Twin Mountain
This is the perfect spot to take in the scenery or enjoy as a home base to visit nearby attractions. All sites are affordably priced, with full hook-ups and cable.
New Jersey
King Nummy Trail Campground, Cape May Court House
Located near the beautiful coastal town of Cape May, this campground offers swimming pools and more.
Holly Acres Campground, Egg Harbor City
Opened in 2019, Holly Acres is nestled on 40 acres. Guests can relax by the pool or sit by the campfire for quality time with family and friends.
Pleasant Acres Farm RV Resort, Sussex
This park is built on a working farm in North Jersey. Guests can go on wagon hayrides and pet baby animals.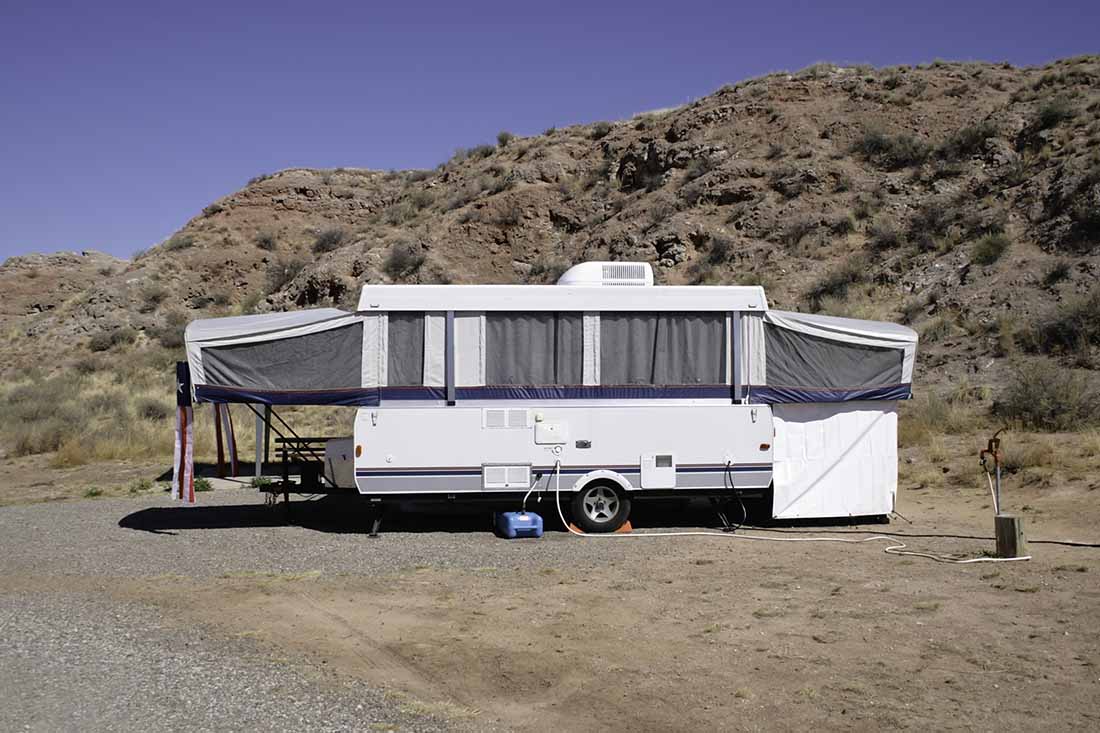 New Mexico
Cuervo Mountain RV Park and Horse Hotel, Moriarty
This family-friendly RV park caters to both RV travelers and equestrians. A dog park accommodates your furry companions.
Ridgepark RV, Silver City
This well-manicured park sits near the Continental Divide in the foothills of the Burro Mountains. Just 14 miles north is Silver City.
Blaze-in-Saddle RV Park & Horse Hotel, Tucumcari
Get personalized attention and service in a park located in one of New Mexicos most beautiful locations.
New York
Niagara Shores Campground & Conference Center, Appleton
Occupying 35 acres of land located on the shores of Lake Ontario, the park is just a scenic drive away from Niagara Falls. Great for conferences, retreats, weddings and reunions.
Whippoorwill Motel & Campsites, Lake George
Up-to-date facilities combine with comfortable, clean and budget-friendly accommodations provide guests with an ideal place to relax and enjoy beautiful Lake George.
Babbling Brook RV Park, Westville Center
With Salmon River frontage, the RV park offers several comfortable sites and is located near several area attractions.
North Carolina
Pine Lake RV Resort, Aberdeen
The campground occupies 100 acres property thats home to long-leaf pine trees with three lakes, running creeks, hiking trails and North Carolina Wildlife Resources Land on three sides.
Beaufort Waterway RV Park, Beaufort
Stay at a brand-new RV park with a great location on North Carolinas Intracoastal Waterway. The pet-friendly park boasts large sites.
Fort Wilderness Campground and RV Park, Cherokee
Occupying 11 acres, this park puts guests within reach of Harrahs Casino, the Nantahala Gorge and the Smoky Mountain Railroad.
Rutledge Lake RV Resort, Fletcher
Rutledge Lake is a top Asheville camping location with easy access to all area attractions and cultural events with a relaxing atmosphere.
Stonebridge RV Resort, Maggie Valley
This 18-acre resort is perfectly situated for trips to the Blue Ridge Parkway, Great Smoky Mountains, Cherokee, Biltmore Estate & many more attractions.
Peachtree Cove RV Park, Marble
Sitting on the banks of the Valley River, this park has several sites close to the creek that runs through the property.
Tom Johnson Camping Worlds Mountain Resort, Marion
Stay in a beautiful setting and then go shopping for a new RV at a Camping World & Gander RV and Outdoor retail location.
Whispering Pines RV Park, Morehead City
Located along North Carolinas Crystal Coast, Whispering Pines RV park is a family campground with a private boat ramp and day dock.
The RV Resort at Carolina Crossroads, Roanoke Rapids
This is a new RV park located less than a mile from Interstate 95, just south of the Virginia border. Guests can enjoy wide streets and roomy sites for their vehicles.
Flaming Arrow Campground, Whittier
Located south of Cherokee and close to the Smoky Mountains, this park gives guests a chance to enjoy whitewater rafting on the Nantahala River.
Ohio
Roundup Lake Campground, Aurora
Located on the water, Roundup Lake Campground has over 350 camping sites, plus lodges, cottages and log cabin rentals.
Alton RV Park, Galloway
Located just nine miles west of downtown Columbus and 11 miles from Ohio State University, this quiet park has 35 full-hookup spaces.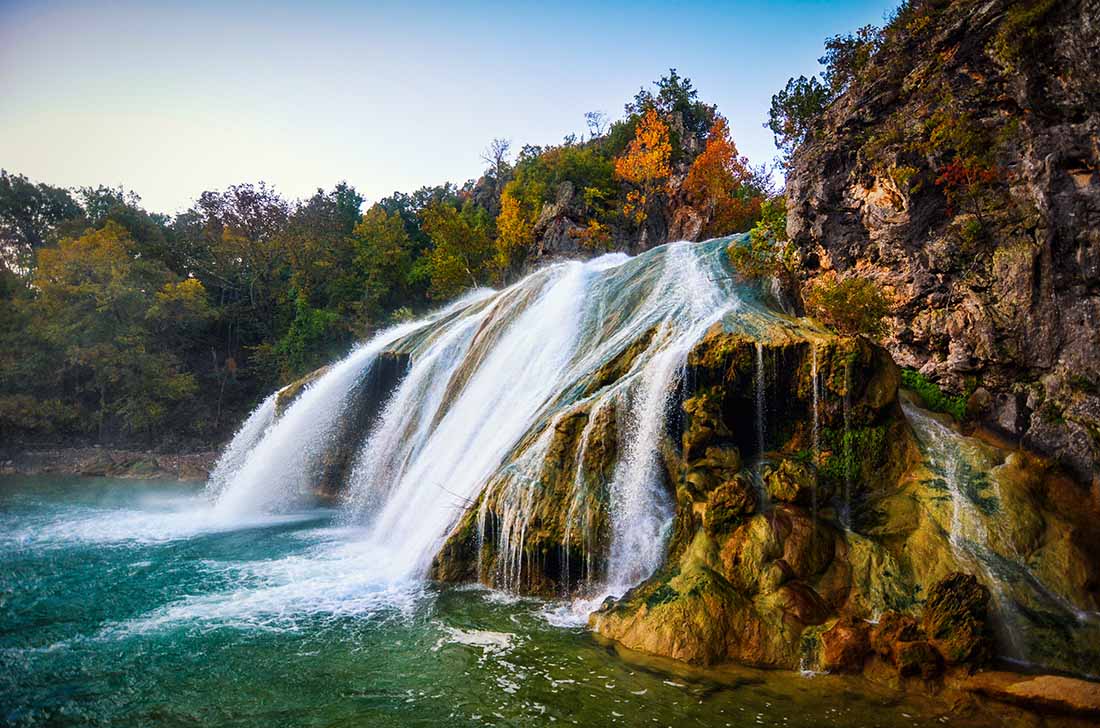 Oklahoma
Do Drop Inn RV Resort, Calera
Minutes from Choctaw Casino & Lake Texoma, this resort has trails, kayaks and games. See beautiful sunsets from the pool or hot tub.
Duncan Mobile Village, Duncan
Stay at a great 185-space RV and Mobile Home community on 40 acres with ample trees and green grass located off of Route 81.
Elk Run RV Park, Elk City
Located near historic Route 66, this RV park offers roomy spaces.
Bobcat Creek RV Park, Sayre
Located less than a quarter-mile off Interstate 40 on Highway 66, this campground offers nature trails as well as a gathering garden. Pets are welcome.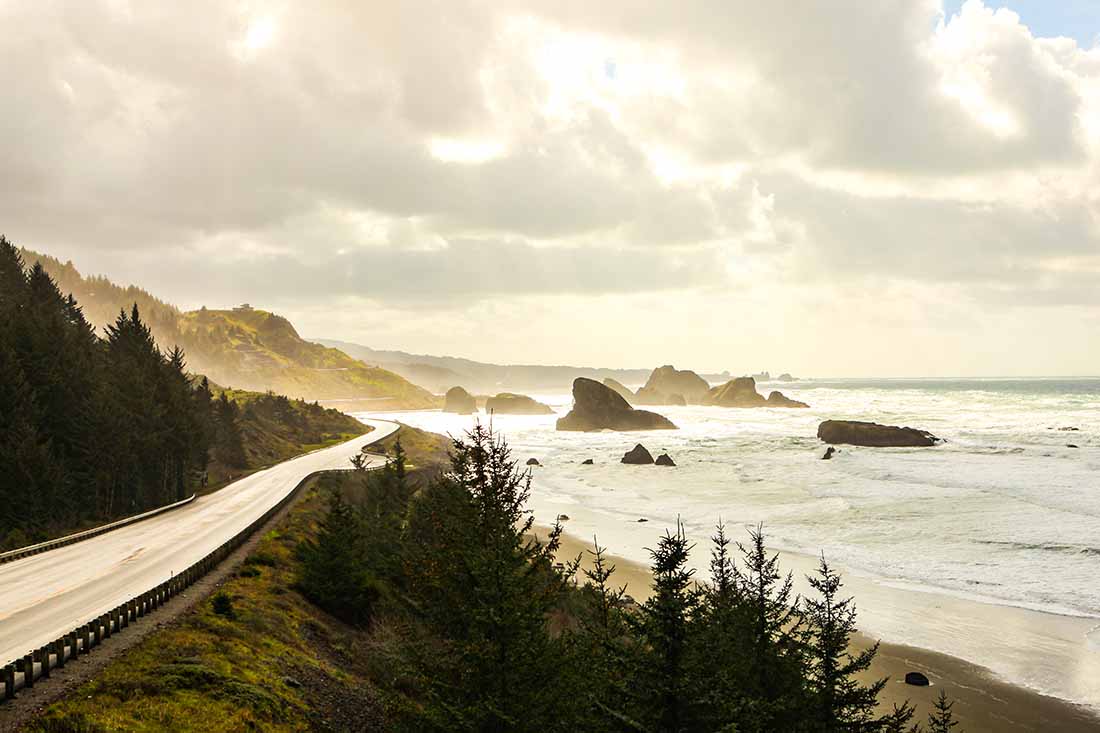 Oregon
Crown Villa RV Resort, Bend
The resorts wide sites are covered in pavers, each with a patio and many with storage. Work out in the exercise room or relax in the spa.
Clatskanie River Inn & RV Park, Clatskanie
This beautiful property is just off the Columbia River and only 35 minutes from the beautiful Oregon coast city of Astoria. Portland is 60 miles away.
The Old Mill RV Park, Garibaldi
Tillamook Bay gently laps the shores of this 40-acre property with scenic mountain views along with over 90 RV spaces, plenty of tent camping and many amenities.
Pennsylvania
Mountain Pines Campground, Champion
Boasting the largest swimming pool in Pennsylvania, this park sits close to several fun surrounding attractions, including Frank Lloyd Wrights Fallingwater.
Drummer Boy Camping Resort, Gettysburg
Just minutes from downtown Gettysburg with 400-plus sites available for seasonal and short-term rentals, this park has modern amenities, swimming pool and golf cart rentals on site.
Round Top Campground, Gettysburg
This spacious Pennsylvania family vacation-oriented campground sits just off the Route 134 Exit from Route 15 and has amenities that include a swimming pool, shuffleboard courts, outdoor pavilion, game room and more.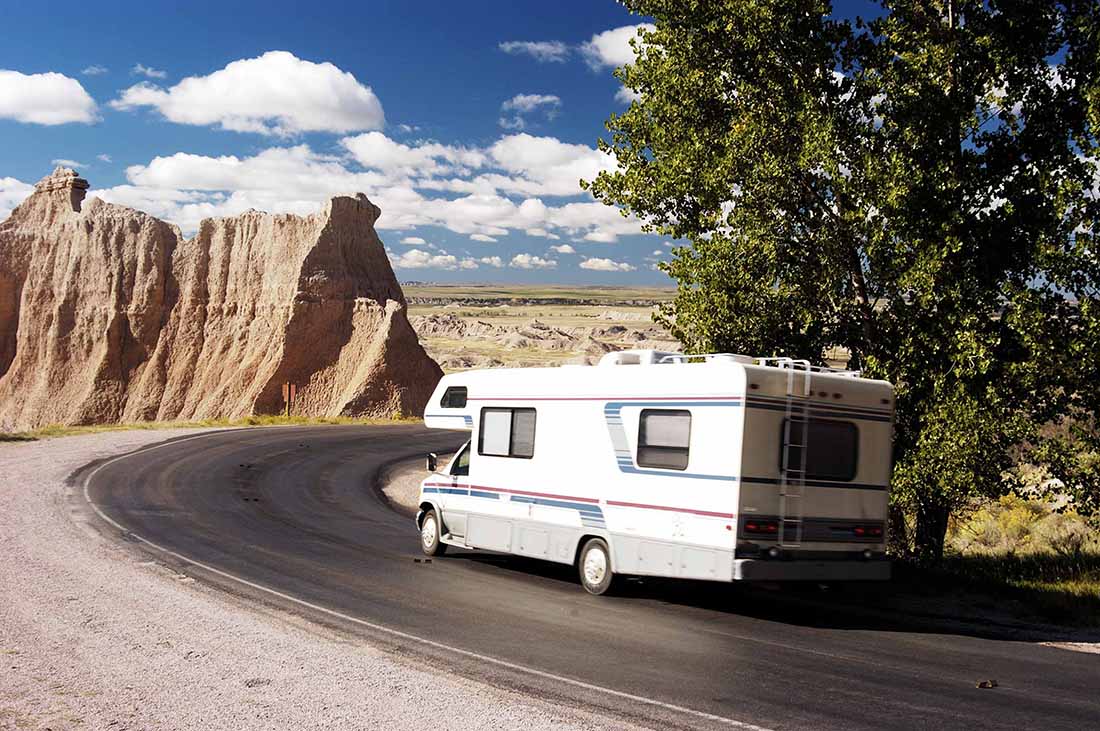 South Dakota
Custer Crossing Campground, Deadwood
This park sits in the heart of the Black Hills and close to major attractions. Enjoy steak and burgers at the Last Stand Cafe every Friday and Saturday from 4 p.m. to 7 p.m.
Tennessee
Old Hickory MH Community, Madison
Choose from 276 modern home and recreational sites with all utility hookups.
Camp under mature trees with beautiful views of the Cumberland River.
The Ridge Outdoor Resort, Sevierville
The newest RV and Glamping Resort lies the heart of the Smoky Mountains, just two miles from Dollywood close to all the area shops, shows and dining attractions!
Bigfoot Adventure RV Park & Campground, Tracy City
Relish some peace and quiet on Monteagle Mountain, where adventure opportunities in the surrounding area abound.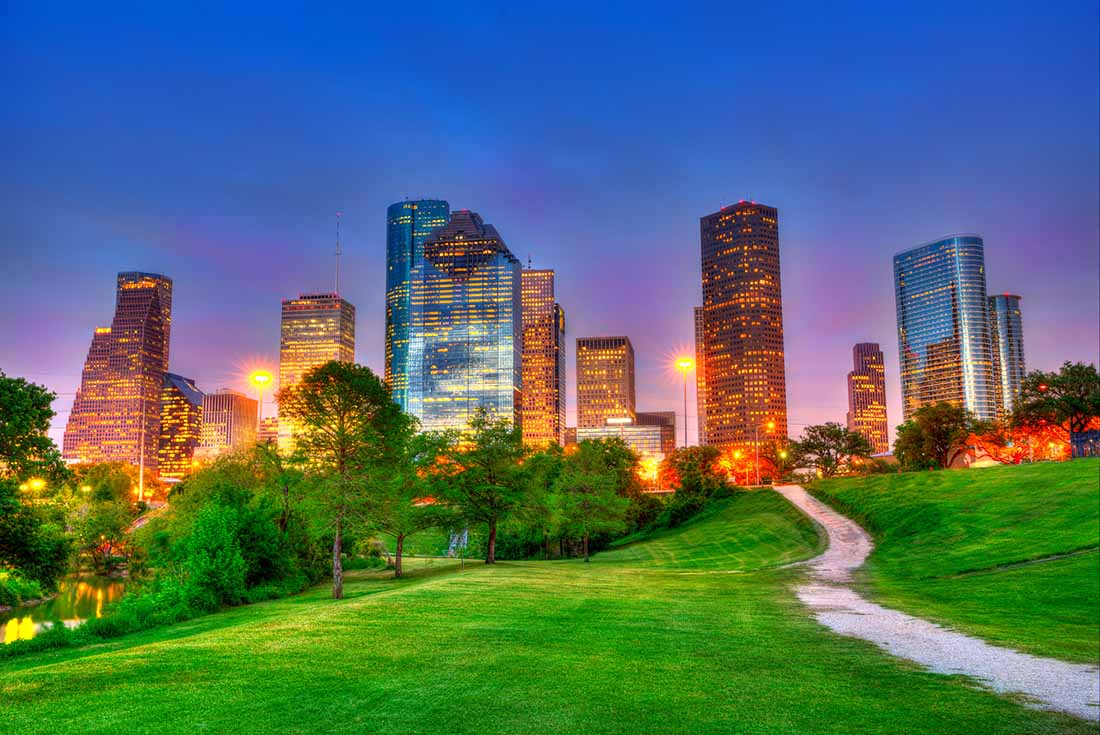 Texas
Alamo Rec-Veh Park/MHP, Alamo
This 55-plus RV and mobile home resort sits in the beautiful, semi-tropical Rio Grande Valley with room for blacktop areas, space for large RVs and concrete pads among the 450-plus lots.
Alamo Rose RV Resort, Alamo
This resort is less than an hour from South Padre Island with swimming, dolphin watching and deep-sea fishing and even closer to Mexico for great shopping.
Trophy Gardens, Alamo
Stay freeway-close to all that makes South Texas the winter destination for many RV Travelers. Head to the beach or Mexico to shop
Winter Ranch RV Resort, Alamo
Surrounded by citrus groves in a beautiful subtropical setting, this gated community is a perfect place to enjoy the best of South Texas. Its close to Gulf beaches and Mexico.
Browders Marina RV Park & Campground, Coldspring
Located on the southern tip of Lake Livingston in San Jacinto County, the resort puts guests in the middle of the beautiful pine trees of East Texas just an hours drive north of Houston.
Marina Village Mobile Home & RV Community, Corpus Christi
Take a dip in the swimming pool and enjoy the recreation facility, laundromat, bathhouses, and bay access.
Puerto Del Sol RV Park, Corpus Christi
For travelers escaping the winter chill, this RV park is located on the waters edge of Corpus Christi Bay.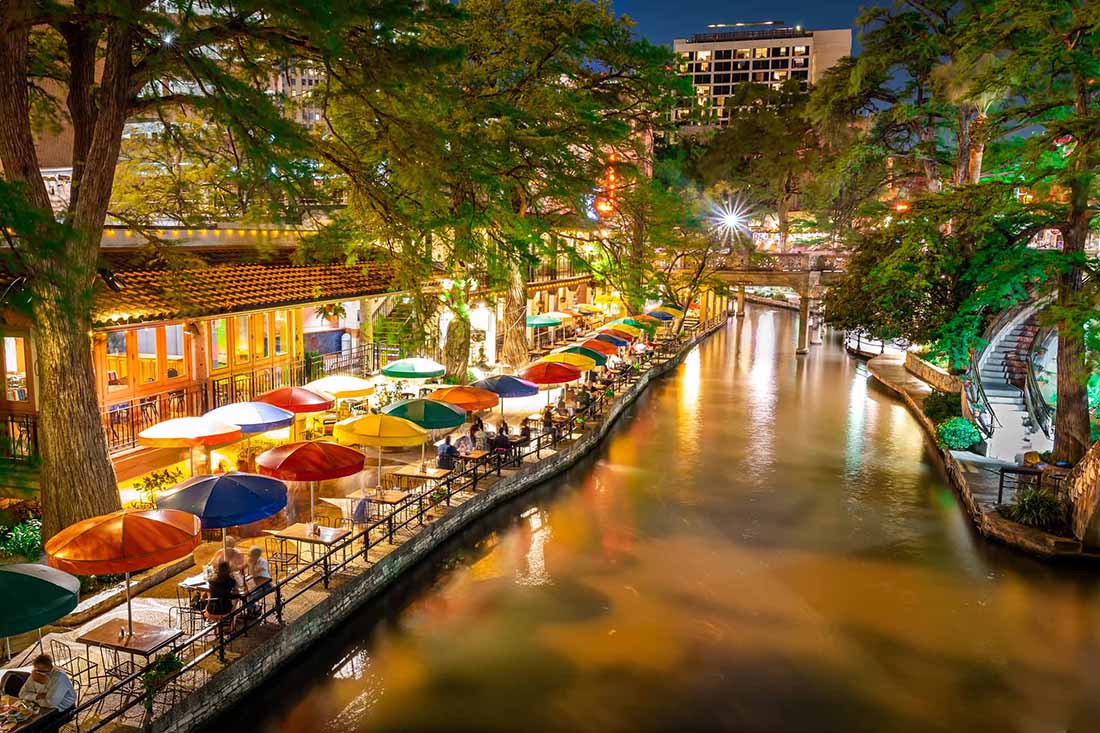 El Campo Lost Lagoon RV Resort, El Campo
This 40-acre resort boasts the worlds largest RV resort pool, as seen on HGTV. A cafe, bar, arcade and more keep guests entertained.
Mission Trail Mobile Home & RV Village, El Paso
Check out pull-through sites with full hookups (30/50 amps), restrooms and showers. This is the place for quiet family living.
Buena Vista Wildlife Safari and RV Park, Evant
This park sits in a preserve populated by animals from all over the world. Stay in a comfortable site, then go on a safari to observe these fascinating creatures.
Blue Water RV Resort, Freeport
This brand-new resort is a fishermans paradise. Walk or take a golf cart down the 21 miles of beach, cast your line from your RV site or sip a cocktail from our bar.
Texas Freedom RV Village, Gonzales
Relax in a quiet country setting in historic Gonzales, a short drive to the Alamo, San Antonio Riverwalk, Gruene Hall, Schlitterbahn Water Park, Six Flags Fiesta Texas, Sea World and more.
Fig Tree RV Resort, Harlingen
Now under new ownership, this resort comes with a friendly staff and onsite massage therapist. Relax in the heated pool and hot tub and enjoy the Rio Grande Valley.
Park Place Estates, Harlingen
A 9,600 square-foot ballroom lets you swing your partner to Big Bands. Relax by the pool or spa or enjoy our many planned activities.
Texas RV Park, Hitchcock
Reserve a spot in a brand new park conveniently located two-and-a-half miles south of Interstate 45, close to outlet malls, Galveston Bay, boating, restaurants and more.
Jetstream RV Resort at NASA, Houston
This park combines stylish comfort with an outstanding location near several major aerospace, healthcare and technology firms.
South Main RV Park, Houston
A wooded country atmosphere prevails in the heart of Houston, with a beautiful park, with courtesy shuttles to the Medical Center and friendly staff.
Safari Mobile Home & RV Community, League City
This park is a community within a community with both paved and gravel streets, laundry room, showers, pool and book-swap library.
Opdyke West RV Park, Levelland
Find comfort and convenience in a park located right outside of Lubbock on Highway 114, minutes from Walmart and an upscale laundromat.
Highway 90 RV Resort, Liberty
This beautifully designed destination RV park is perfectly located between Houston and Beaumont with amenities that include a stocked fishing pond.
Lazy Palms Ranch RV Park, Linn
Unending vistas and proximity to Padre Island are just a few of the charms of Lazy Palms Ranch, the essence of the wild Texas heart. Enjoy regular shindigs, barbecues and resort-style amenities.
Country Living Retreat, Mineral Wells
As the name implies, this RV resort puts guests in roomy sites amid the wide-open landscape.
Bluebonnet RV Resort, Mission
Get treated to outstanding customer service and enjoy high-quality amenities like a heated indoor pool and live entertainment. Its close to Mexico for great shopping.
Baron Mobile Estates & RV Park (MHP), Odessa
Stay in community with clean, large lots, most with large trees in a safe, secure area connected by lighted streets.
Texas Trails RV Resort, Pharr
Warm and sunny Pharr is a great place to shop with lots of fine restaurants. Warm temperatures and a pool help make it a perfect place to be a winter Texan.
Tip O Texas RV Resort, Pharr
Visitors can experience great weather, abundant shopping and planned activities. The resort sits close to beaches and Northern Mexico for more shopping.
Tropic Star RV Resort, Pharr
This resort has the largest ballroom dance floor in the Valley and the top caller. Its only an hour from Gulf Shore Beaches, where you can lounge, swim or fish all day.
Shark Tooth RV Ranch, Pilot Point
Stay in the Texas-size pull-throughs, enjoy Sharkarosa Wildlife Ranch and a great meal in the Tipsy Pig at the Bears Den.
R & R RV Resort & Casitas, Port OConnor
While here, plan to take advantage of Port OConnors laidback lifestyle, incredible birding & fishing opportunities and beautiful beaches.
Lagoons RV Resort, Rockport
Stay at a resort that boasts 360 beautiful sites with patios and tables. Its ideal for group camping, rallies, and snowbird and family gatherings.
Woody Acres Mobile Home & RV Resort, Rockport
As one of the largest RV, cabin and mobile home resorts in Texas, Woody Acres offers fully furnished cabins and RV rental units, with unique waterfront sites along its five acres of lakes.
Texarkana RV Park, Texarkana
Located on the border with Arkansas, this park allows guests to enjoy two states in a pleasant atmosphere.
Alamo River RV Resort, Von Ormy
Conveniently located off IH 35S just minutes south of downtown San Antonio, this veteran family-owned-and-operated park gives discounts to current and retired service personnel.
Lake Waco RV Park & Marina, Waco
The beautiful RV park sits alongside the shores of Lake Waco and is just minutes to downtown Waco and the famous Magnolia Silos.
Riverview Campground, Waco
Located in the Central Texas region near the wonderful city of Waco, this park has abundant trees and a place you can fish right across the street.
Winnie Inn & RV Park, Winnie
Located east of Houston, this well-appointed RV park caters to its guests needs. Its location near Interstate 10 adds to its appeal.
Utah
Iron Springs Adventure Resort, Cedar City
Centrally located near Utahs top national parks, the park has first-class amenities like the Luxury Lodge and Cabins, Country Store, Event Center and elaborate World Class Mountain Bike and Off-Road Trails.
Yonder Escalante, Escalante
Undergoing a renovation, Yonder Escalante, formerly Shooting Star RV Park, is in the Heart of Southern Utahs Red Canyon Country and is the perfect base camp for adventure.
Bryce-Zion Campground, Glendale
Take easy day trips to Bryce, Zion, Grand Canyon North Rim, Coral Pink Sand Dunes and Cedar Breaks Nat Monument from this resort. Afterward, relax in the pool and take advantage of the convenience store, hot showers and more.
Crazy Horse RV Resort, Kanab
Fantastic renovations at the Crazy Horse Resort will enhance your guest experience. Campers enjoy city conveniences with quiet, spacious sites and plenty of local outdoor adventures. Zion, Bryce and other attractions are just a short drive away.
Leeds RV Park & Motel, Leeds
Situated in the heart of Dixies Color Country at the base of Pine Valley Mountain, this small, quiet park lies within reach of Zion National Park, Red Creek State Park and more.
Virginia
Madison Vines RV Resort & Cottages, Madison
Sitting in the Shenandoah Valley between Historic Fredericksburg and Shenandoah National Park, this park puts guests within reach of vintners in historical settings.
Explore Park, Roanoke
Near the Blue Ridge Parkway at Milepost 115, this park encompasses hundreds of acres of rolling hills, pristine woodlands, hiking trails, river frontage, outdoor adventure and a visitor information center.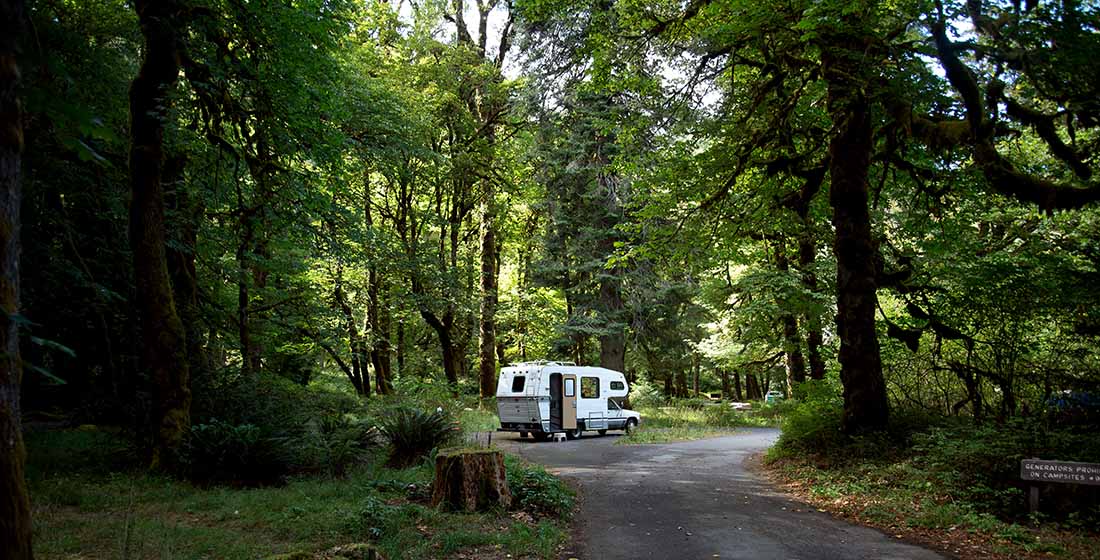 Washington
Northern Quest RV Resort, Airway Heights
Stay at one of 67 high-end RV sites or 18 luxury cottages, all with a full complement of amenities. Play at 24/7 Vegas-style casino gaming, multiple dining options, entertainment and an iconic golf course.
Kalispel RV Resort, Cusick
Just steps away from the rollicking Kalispel Casino, guests can enjoy several fantastic dining options, quick access to a fresh market grocery and convenience store and a brand new Chevron fuel station.
Sunbanks Lake Resort, Electric City
On the shores of Banks Lake near Grand Coulee, this resort has miles of natural beauty, making it ideal for camping, watersports, fishing and other outdoor activities.
Liberty Lake RV Campground, Liberty Lake
Stay within walking distance to shopping, entertainment and dining options downtown. Plan a day of fishing, boating or hiking at one of the areas many lakes, mountain resorts or other regional attractions.
Clark County Fairgrounds RV Park and Storage, Ridgefield
Accommodating larger RVs, Clark Countys newest RV park sits next to the Clark County Fairgrounds and Sunlight Supply Amphitheater, just minutes away from Ilani Casino.
West Virginia
Revelles River Resort, Bowden
Sites for all RV sizes are available. Stay along the river in your vehicle or sleep in a cabin ranging from small sizes to accommodations that sleep up to 15.
Blue Spruce MH Community, Milton
Large spaces with many mature trees and beautiful views thrill guests, all in a
quiet country setting with city conveniences.
Wisconsin
Uncle Saltys Golf and Camp, Holcombe
The property has a nine-hole golf course, a 42-site campground, mini-golf, party pavilion and alcohol. Two public boat landings within a quarter-mile give access to Lake Holcombe.
Lake Of the Woods Campground, Wautoma
Good times abound at Wisconsins Summer Fun Destination, located in scenic Marquette County. The resorts 122 wooded acres give guests room for favorite activities, special events and family vacations.
Dells Camping Resort, Wisconsin Dells
Now under new ownership, this fully wooded campground offers overnight and seasonal camping in addition to several rental cabins. A short drive takes campers to all the fun of Wisconsin Dells, and a pool gives guests more reasons to stay.
Wyoming
Pony Soldier RV Park, Lingle
Explore a region immersed in pioneer history, from Chimney Rock to Guernsey and Casper. The park is conveniently located on U.S. Highway 26 between Fort Laramie and Lingle.
Mountain View RV Park, Wheatland
Experience this beautiful corner of the Cowboy State with full hookups, Wi-Fi, a brand new building, coin-op laundry facilities and coin-op shower facilities. Large pull-through sites are available for campers.
Canada Good Sam Parks
Alberta
CampN RV, Lloydminster
Check out this family-run RV park offering year-round camping and RV storage services in a historic town.
British Columbia
Golden Municipal Campground, Golden
In the midst of six National Parks, its the perfect base to explore and enjoy a vast array of outdoor activities.
Riviera RV Park & Campground, Grand Forks
Come and relax in a beautiful, fun and friendly environment. The park is surrounded by mountains in a wooded setting.
Moon Shadows RV Park & Campground, Merritt
Easily accessible, Moon Shadows provides spectacular destination family camping combined with an ideal location for many day outings.
Desert Gem RV Resort, Oliver
So-named because its situated in the only desert in Canada, Desert Gem RV Resort is nestled in the town of Oliver, near the south end of British Columbias Okanagan Valley.
Manitoba
Aspen Grove Campground, Oak Lake
Enjoy amenities like private, full-service 30/50-amp power along with pull-though sites. Wi-Fi, picnic tables, fire pits, heated pool and public bathrooms.
New Brunswick
Bouctouche Baie Chalets & Camping, Bouctouche
Just a five-minute walk from the beach, this campground has a heated swimming pool, old-fashioned arcade, bicycle trails and plenty of activities for the entire family.
Sunrise Campground, Miramichi
Stay at one of the beautiful sites along the Miramichi River. The family-friendly campground also has a pool.
Newfoundland Labrador
Pirates Haven RV Park & Chalets, Robinsons
Go for an ATV trip or cast a line for big fish amid stunning scenery in untamed Newfoundland.
Nova Scotia
The Lakes Campground, N.E. Margaree
Situated on the Cabot Trail at beautiful Lake OLaw, the park is surrounded by the Cape Breton Highlands in the lovely Margaree River Valley.
Ontario
Bingemans Camping Resort, Kitchener
Partake in lots of things to do and take advantage of seasonal camping, group camping and tours to the beautiful surrounding area.
Oakridge Family Campground, Lambton Shores
Located in Northville (just south of Grand Bend), this fun-filled campground is surrounded by the Carolinian Forest and is only a 10-minute drive from the sandy beaches of Lake Huron.
Heritage Trails Campground, Marmora
This campground has all of the amenities a camper could ask for, including hiking trails, lots of games, heated outdoor pool and golf cart rentals.
Gullivers Lake RV Resort, Millgrove
Situated on the shores of a spring-fed lake, this resort offers fantastic family fun and recreation.
Willow Lake RV Resort, Scotland
A vacation experience for the whole family, the park includes a 13-acre spring-fed lake with a water slide and floating raft.
Quebec
Camping Melbourne, Melbourne
Enjoy a pleasant French-Canadian camping excursion on beautiful grounds and close to area attractions.
Camping du Vieux Moulin, Saint-Barthelemy
About 60 miles north of Montreal near the St. Lawrence River, this scenic RV resort occupies lush, tree-shaded grounds along the shores of a lake.
Resto Camping Capitaine Homard, Sainte-Flavie
Lobster is king here, and when youre not enjoying fabulous camping on the grounds, take a seat at the onsite restaurant for the succulent crustacean.
Were here to do good and ensure you have a good trip. Search for any of our 2,400+ amazing RV parks below. Welcome to the Good Sam family.
Canada-Newfoundland and Labrador
Dont miss on your savings and the parks that have been rated with the exculsive Good Sam rating system above.
Click here for the parks that are no longer accepting the Good Sam discount.
The post New Good Sam Parks for 2020 appeared first on Good Sam Camping Blog.