As a parent of two small boys with questionable sleeping habits, I can tell you I'd do just about anything for a good night's sleep and Catherine McGowan agrees. Hoping that an exciting new shared room for her seven-year-old twins Anika and Morgan would keep them in their beds, she set about creating the most appealing space for them!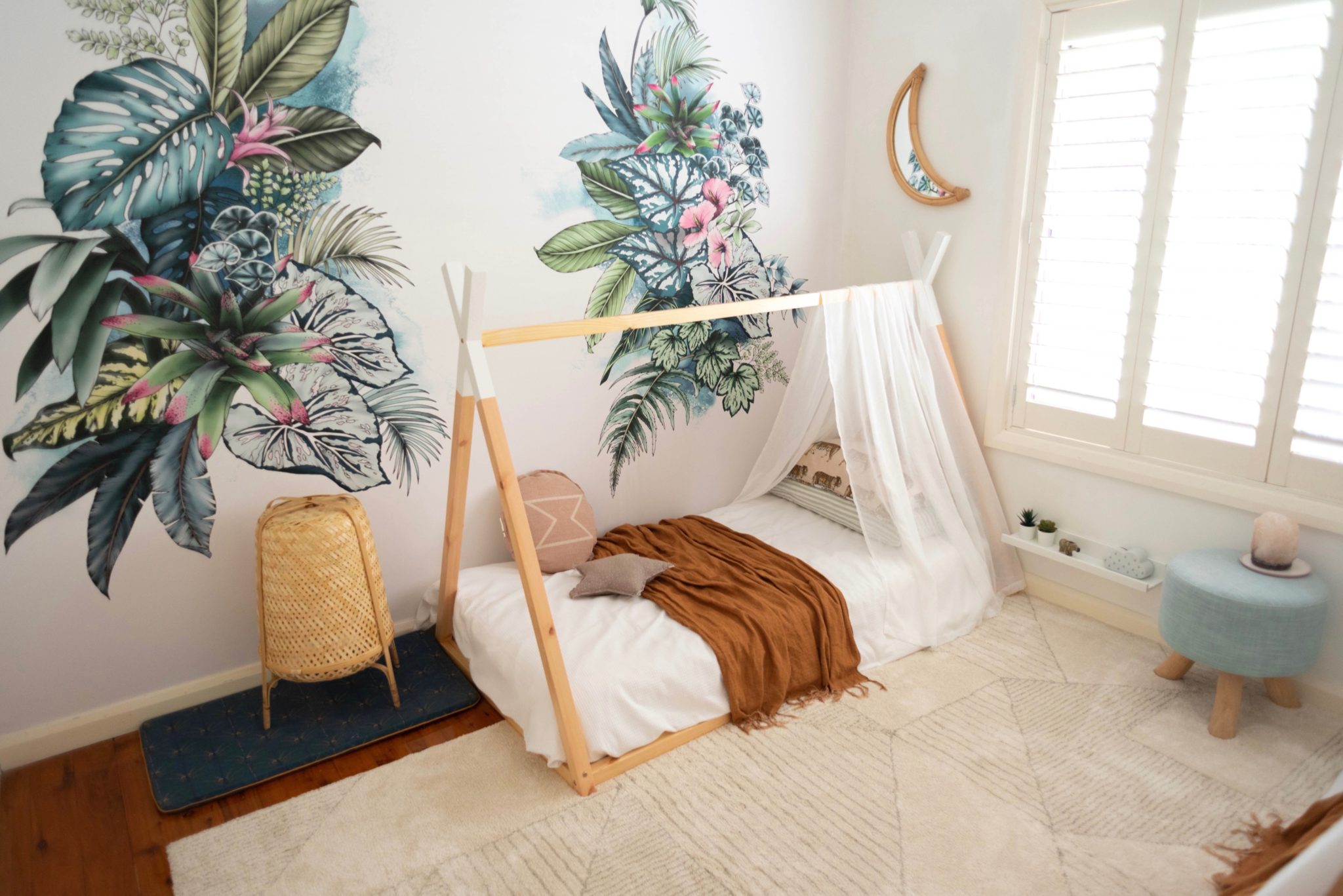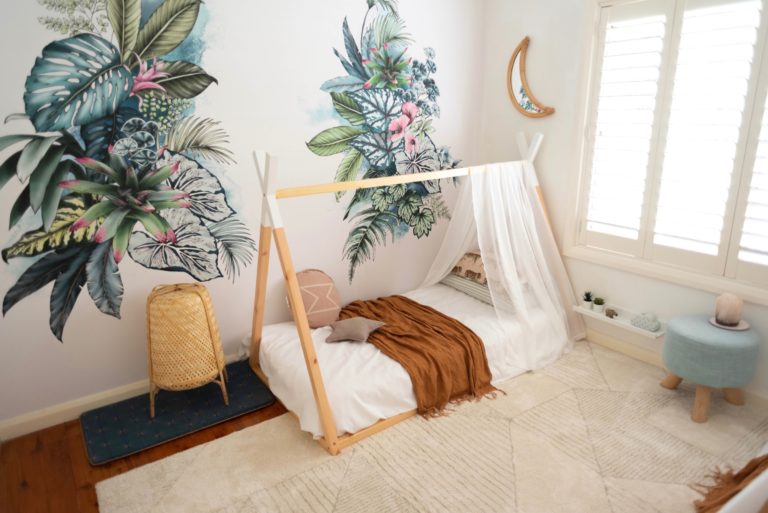 And it worked!
"I was trying to figure out a way for Anika to stay in her own bed instead of hopping in with us each night," she says. "It had got to the point where my husband David was sleeping downstairs. It sounds ridiculous really, but sometimes you do whatever it takes to get a good night's sleep!"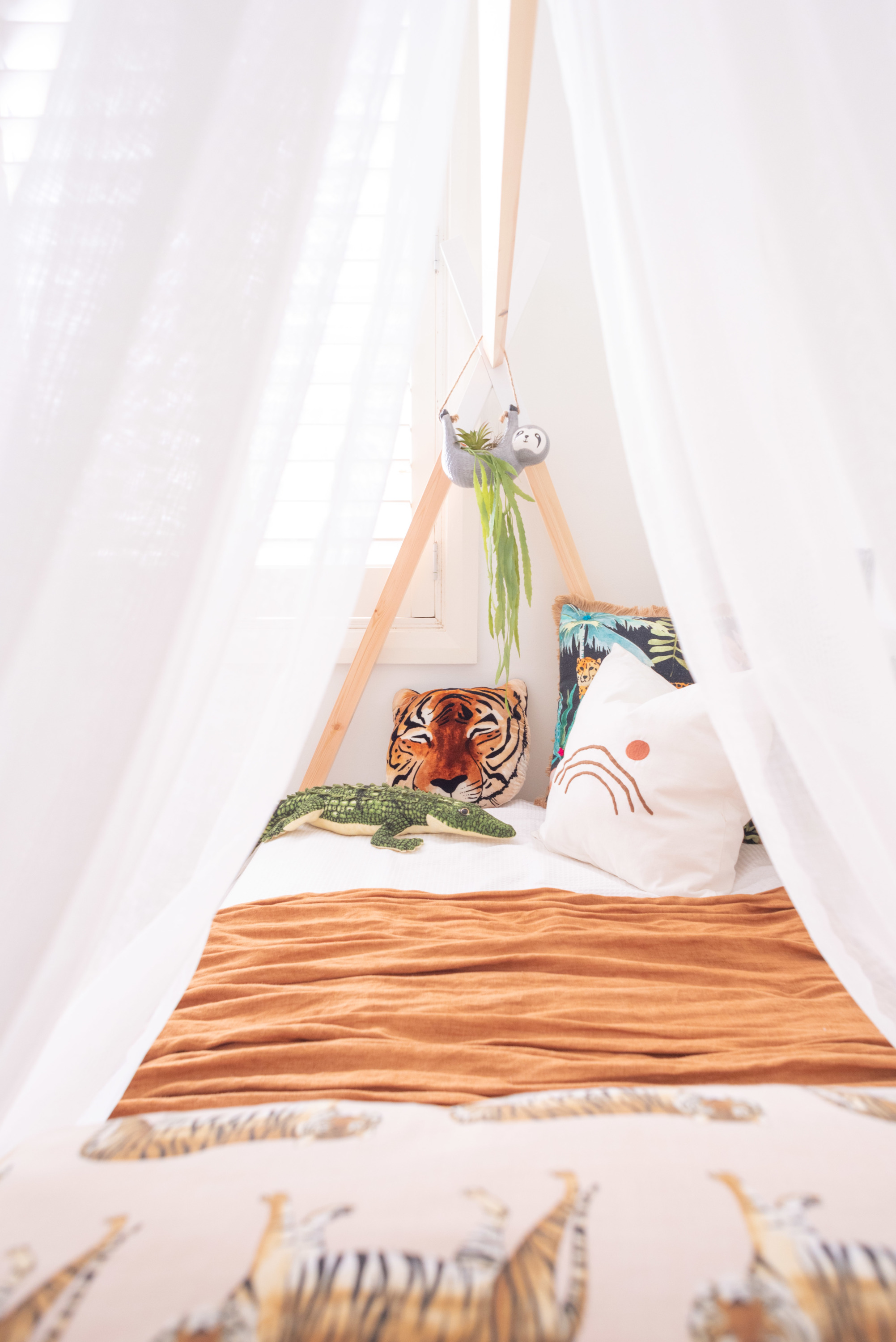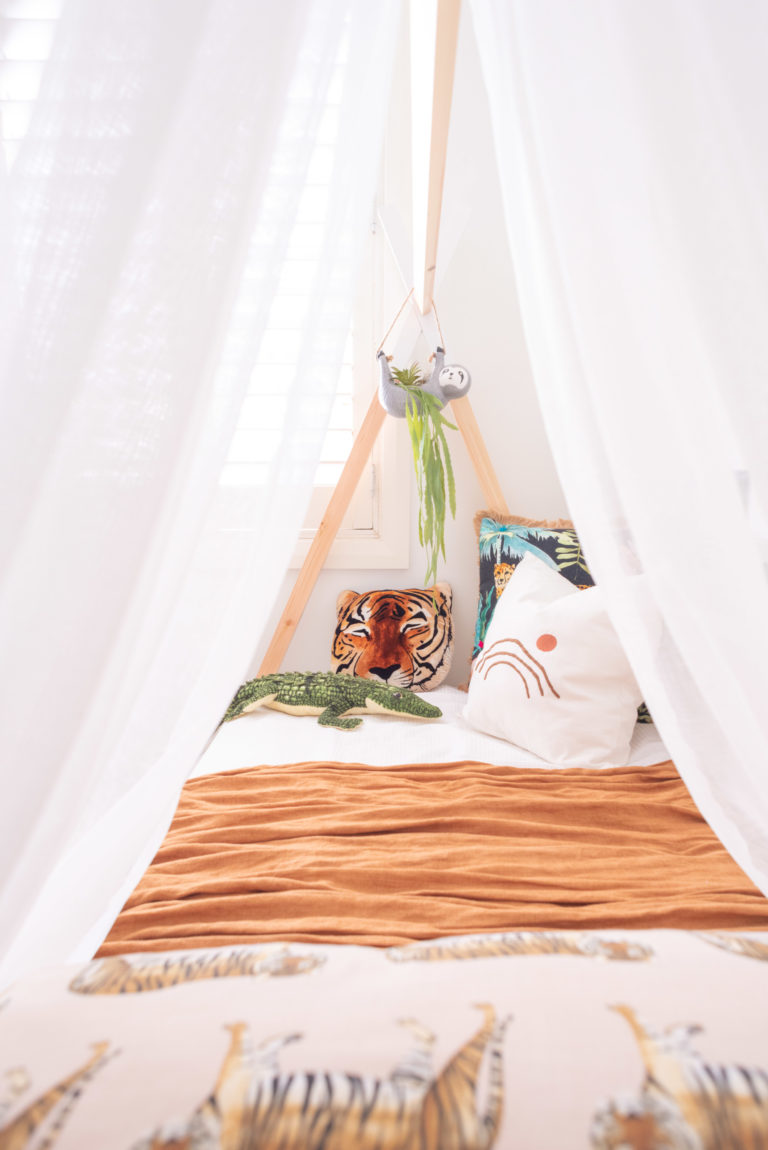 Catherine, who blogs at TUBU Kids, started, as you should, with a mood board. "I'm not an interior designer and I just used PowerPoint, but it did the trick as I always referred back to this when shopping, which kept me on track when buying products."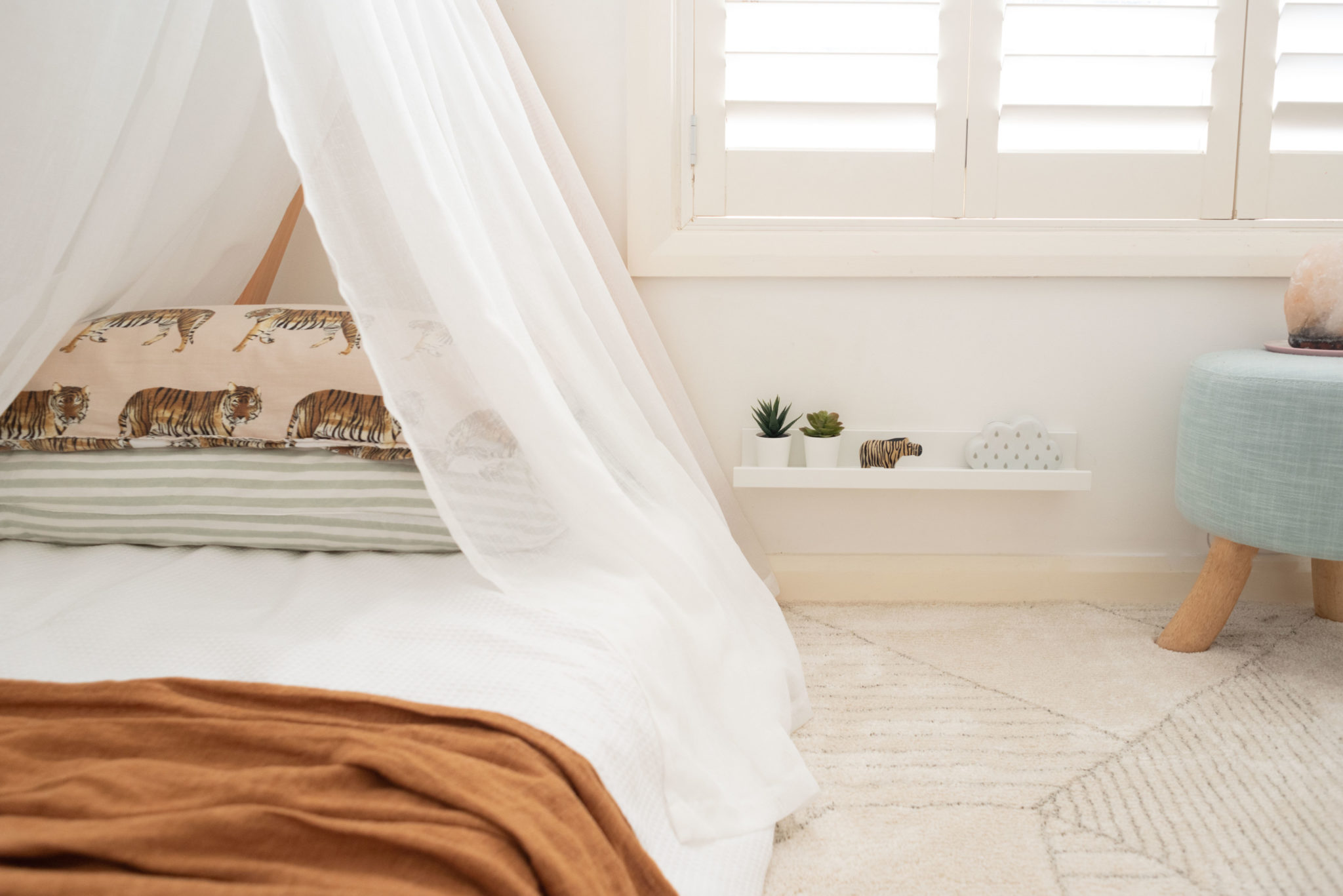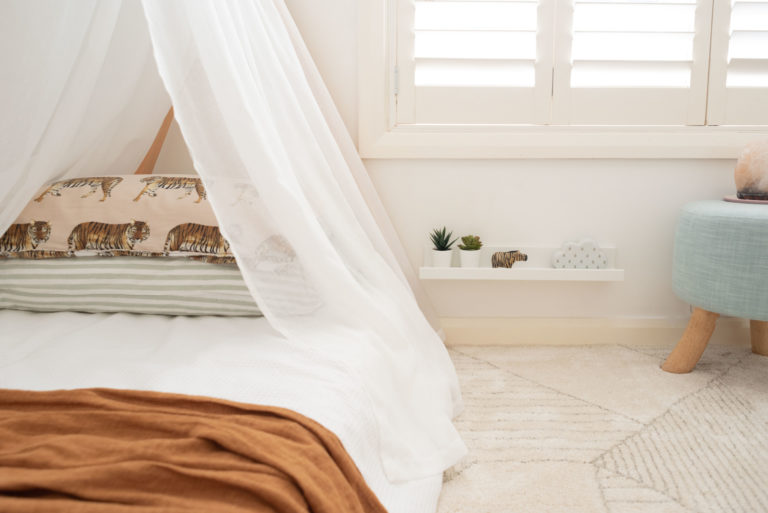 She wanted a fun but gender neutral scheme. "The hero of the room is the Typoflora rainforest wall mural by Materialised. The design is printed here in Sydney onto a beautifully textured wall vinyl. It comes on a roll so installers need to know what they are doing, but after a bit of research I found JJ Signs on Airtasker and they did a brilliant job."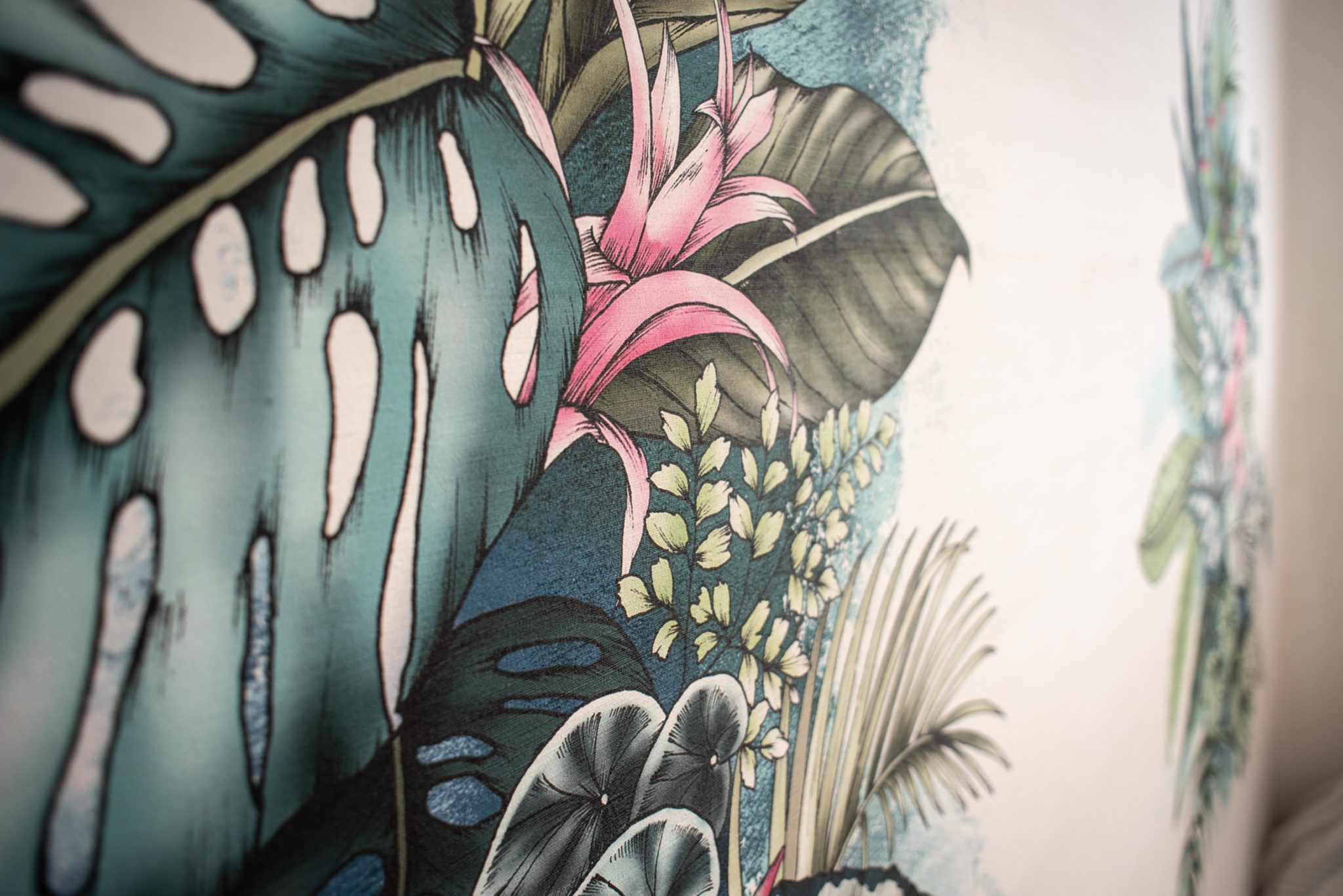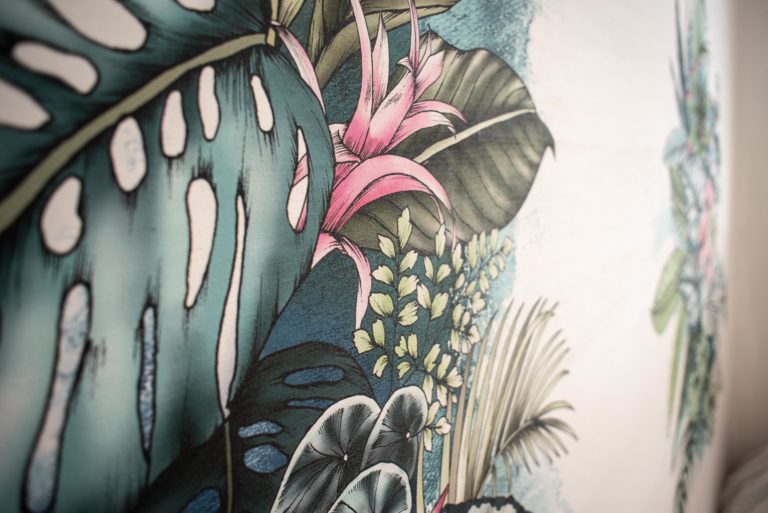 She designed the look around getting single tent beds. At $198 each, the teepee tent beds by Luxo Living were exactly what she was after on a budget. "They are fabulous! Great quality, easy to install and budget-friendly. For the 'mosquito net' camping feel, I used sheer fabric which Nanna made into drapes for us."
They'd already painted the house in Dulux Vivid White a few years back so they simply patched and repainted the walls in that colour. "I don't find choosing paint colour that hard but rugs are a different matter! After much deliberation, I settled on the new Rug Culture Alpine 822 in Natural. It was the last thing I added to the room and absolutely finished it off perfectly, really lifting it to another level actually. It is made with heat set polypropylene so is a good option for Anika who has allergies plus it is super practical whilst still looking very plush and elegant."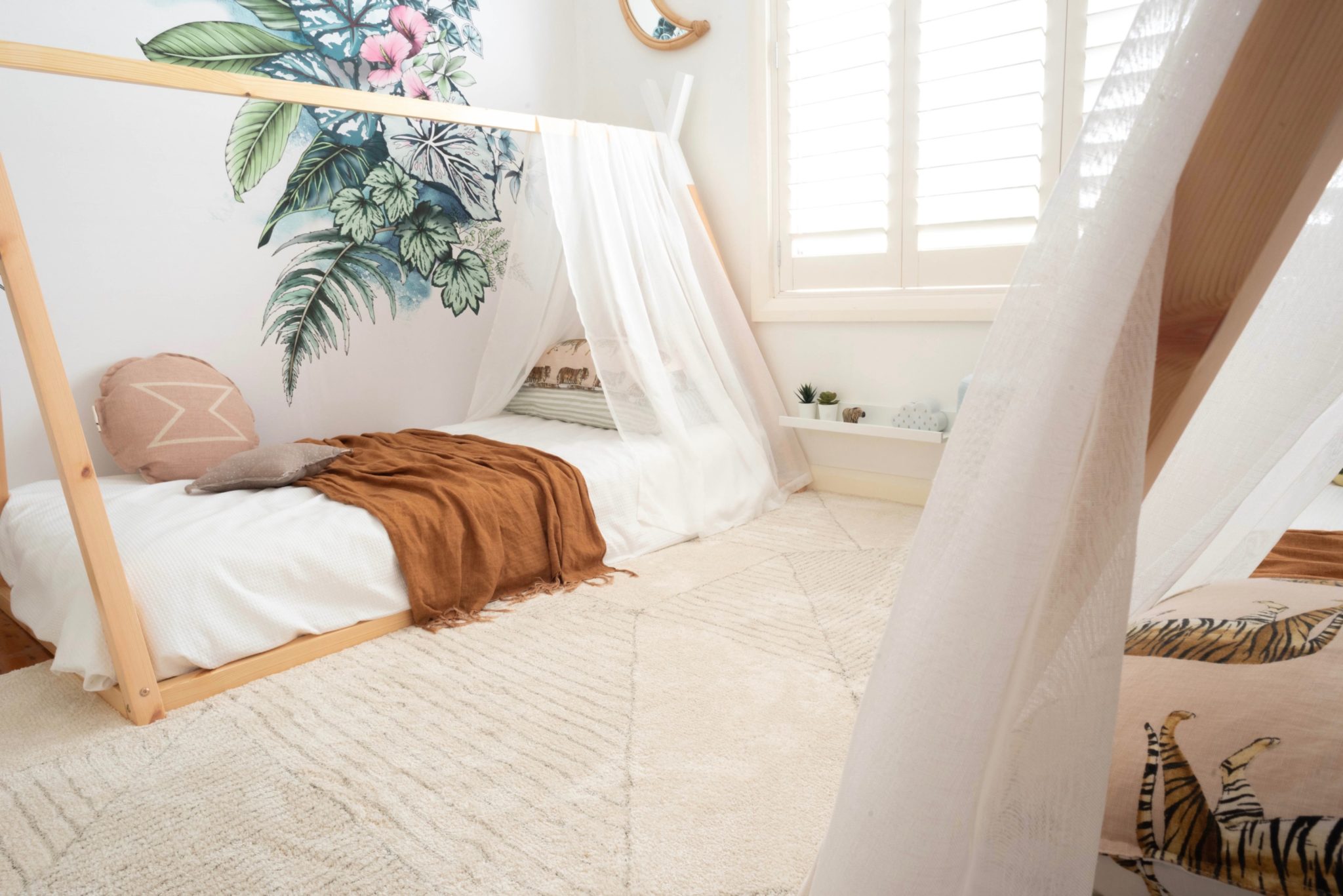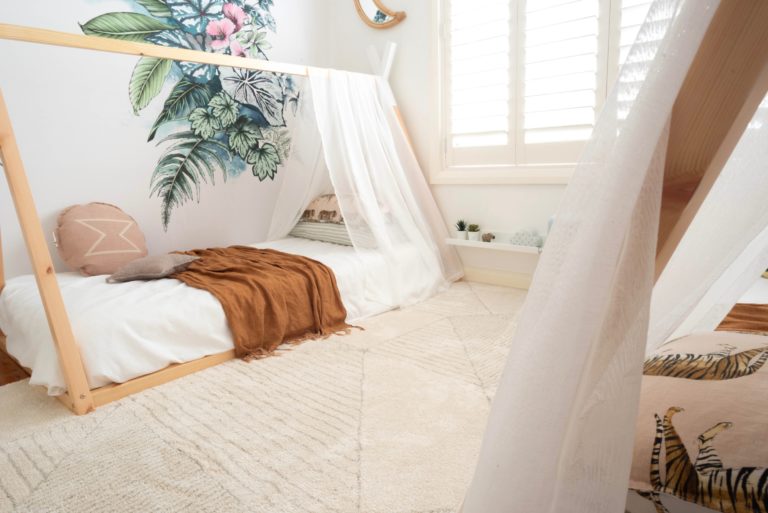 For the rest of the décor, Catherine stuck to her mood board so when stumbling across products, she could easily check whether they would work with the overall look.
"I try to buy from independent stores and found the Pony Rider cushion in a gorgeous shop called Habitat Collective in Byron Bay. The rainbow cushion, moon mirror and cane wall hook are from my lovely local store River Folk in Como. The FLISAT bookshelf by the door had a bit of an #ikeahack with their STICKAT bed pocket re-made in fabric to work back with the wall mural.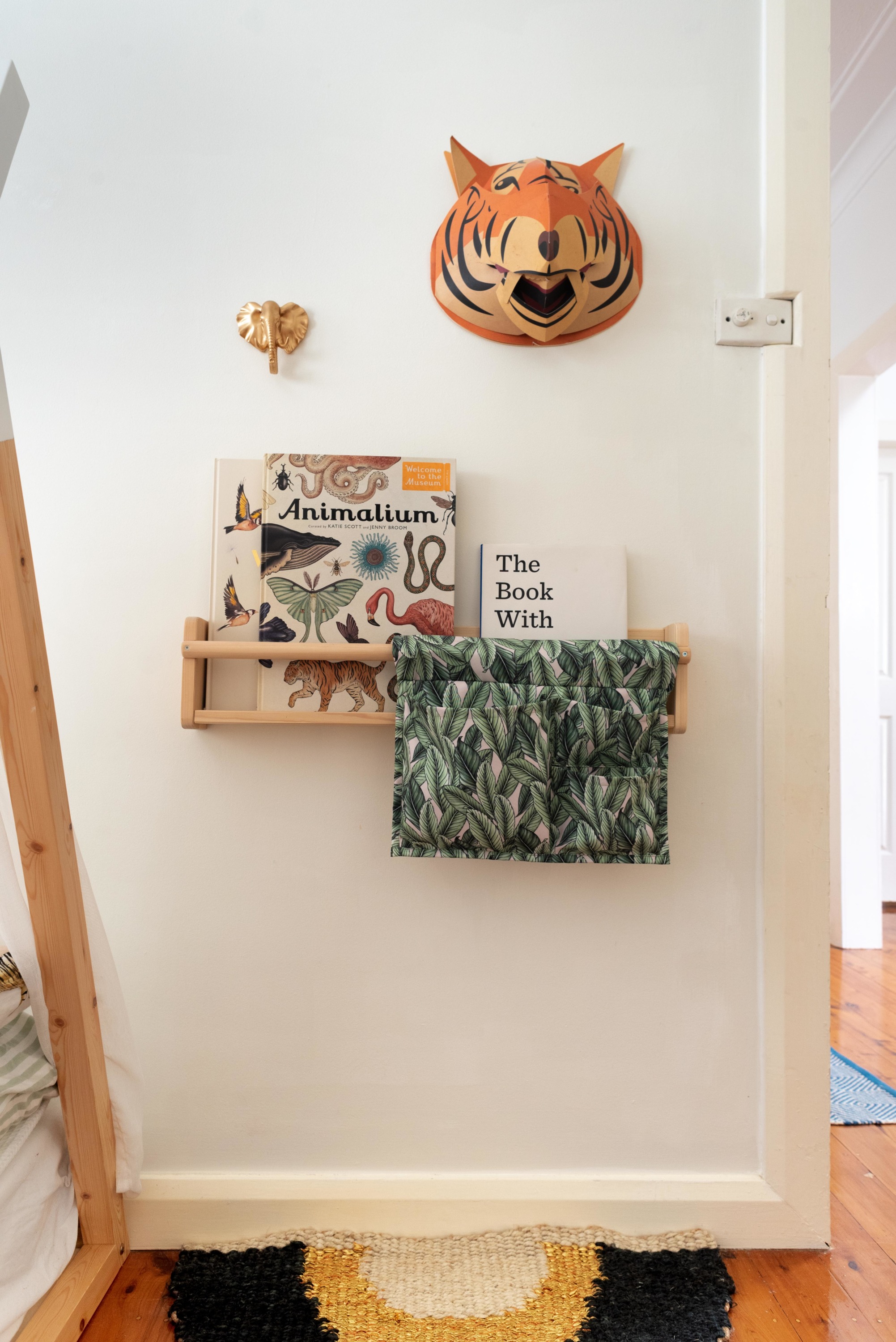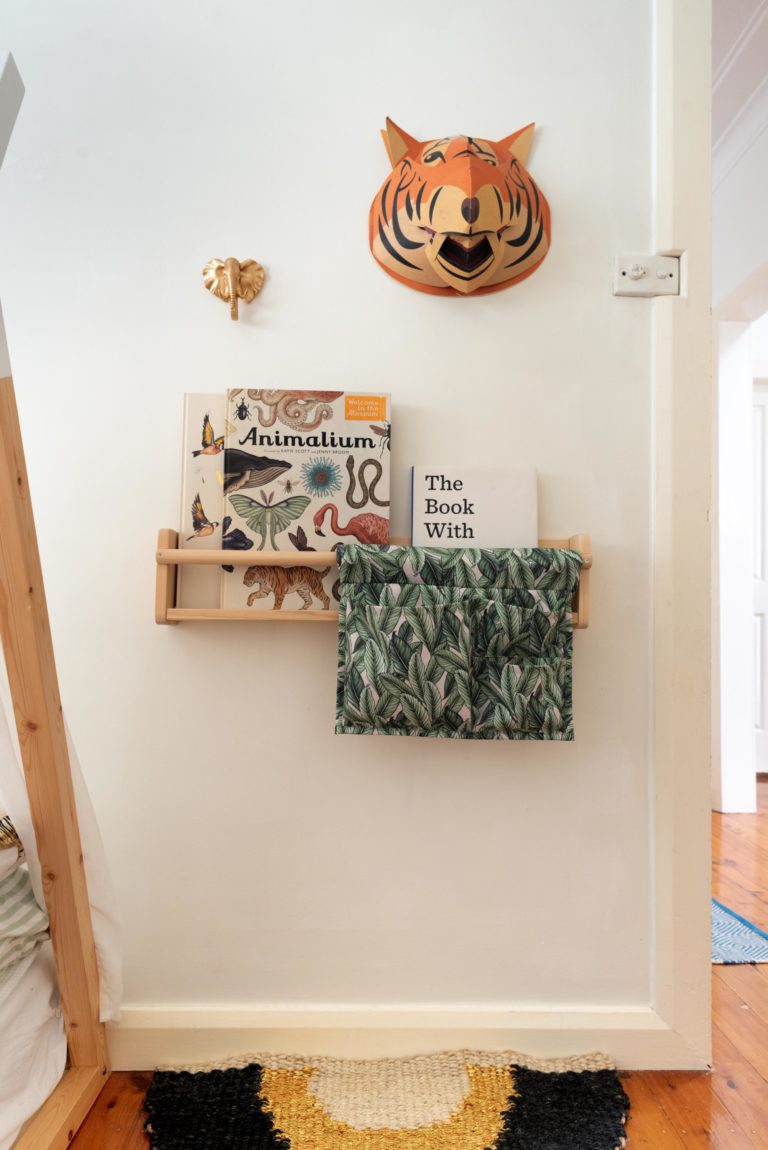 So, has Anika stayed in her own bed?!
"Well, kind of," says mum. "I keep finding her snuggling up with Morgan! And we had to do some intense bribery: 10 nights in her room and we'd get a kitten. All up, probably one of the best things we could have done with all this extra time at home!"
PRODUCTS
Rain Forest wall mural: Typoflora by Materialised
Erges sheer fabric: Materialised
Tropical Leaves Mini fabric in Lolly Pink: Typoflora by Materialised (as IKEA storage pocket)
Alpine 822 Natural: Rug Culture (290 x 200cm) 
Helena teepee tent beds: Luxo Living
Cane wall hanger, Black Salt Co
Rainbow cushion and moon mirror: River Folk
King size pinstripe pillowslips: The Pillowslip Store
Dusty pink Pony Rider cushion: Habitat Collective
All other bedding: Adairs
'I Can Toucan' playmat: ByAlex
Sloth plant hanger and wall hanging décor: Kmart
Gold elephant wall hook: eBay
Salt lamp: Hearts Desire Homewares
Photography: David McGowan Photography 
The post Gender neutral room gives twins a great night's sleep appeared first on The Interiors Addict.