When it comes to keeping a home clean and tidy, having the right storage solutions can make all the difference.
That applies to every room in the house, from kitchens and home offices to living rooms, family rooms and garages.
A customized organization system designed to fit your home and lifestyle creates a space you want to enjoy, a place your family can relax and be together, and a clean, relaxing environment thats perfect for both tackling your daily schedule and enjoying a little bit of downtime.
While the rest of the home may have a place for everything, and everything may be in its assigned space, kids bedrooms can often be an outlier.
Childrens rooms are often slightly chaotic spaces filled with bright colors, tons of toys, books, games, activities, homework items, sports gear, personal awards, electronics, hobbies, and more. They represent spaces to play, learn, work on homework, take naps, and store toys and keepsakes, but they also need to be places to rest and relax.
Having a customized place to maximize all those functions can be vital to keeping your child organized and teaching him or her valuable organizational skills, too.
Benefits Of Custom Organization For Childrens Closets
Keeping your childs room and belongings organized means important items are easy to use, easy to find, and easy to put back where they go for a later date. Having space where a child can hang up coats or sports uniforms, set schoolwork, put toys when hes done playing, or toss dirty laundry when shes done wearing it creates a clean, clutter-free, mess-free space, and, more importantly, a more stress-free lifestyle. Here are just a few of the benefits of employing a custom organizational system for your childs room and closet.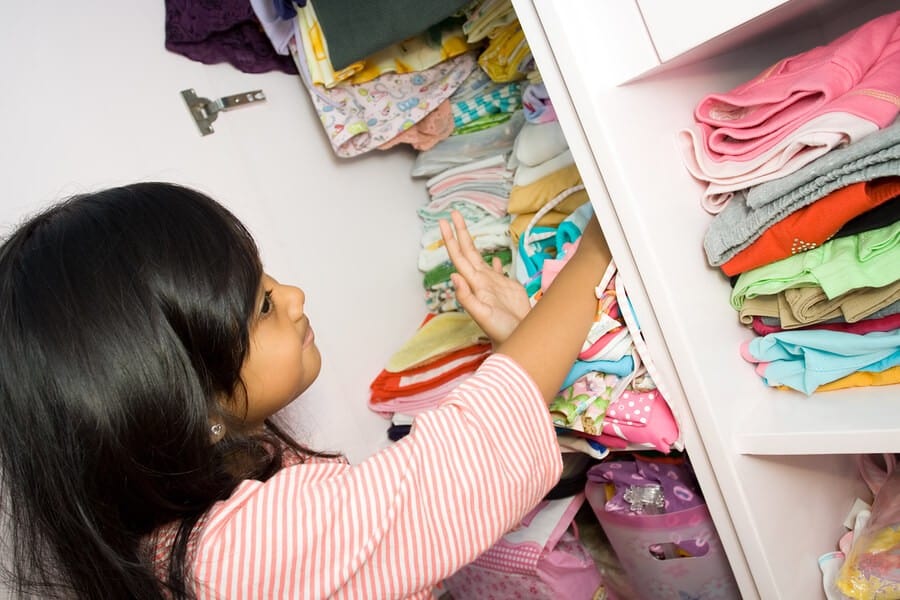 Clothes And Accessories Will Stay Clean And Easy To Find.
A customized solution will fit your childs needs and lifestyle specifically. Clothing rods and hooks will keep clothing items off the floor and wrinkle-free. Floor racks and lower closet shelves will ensure left and right shoes are together and ready to wear. Pegboards are perfect for hanging jewelry, scarves, hats, pairs of gloves, belts, and ties. A basket for dirty laundry will keep worn items from mixing in with those that are fresh from the laundry.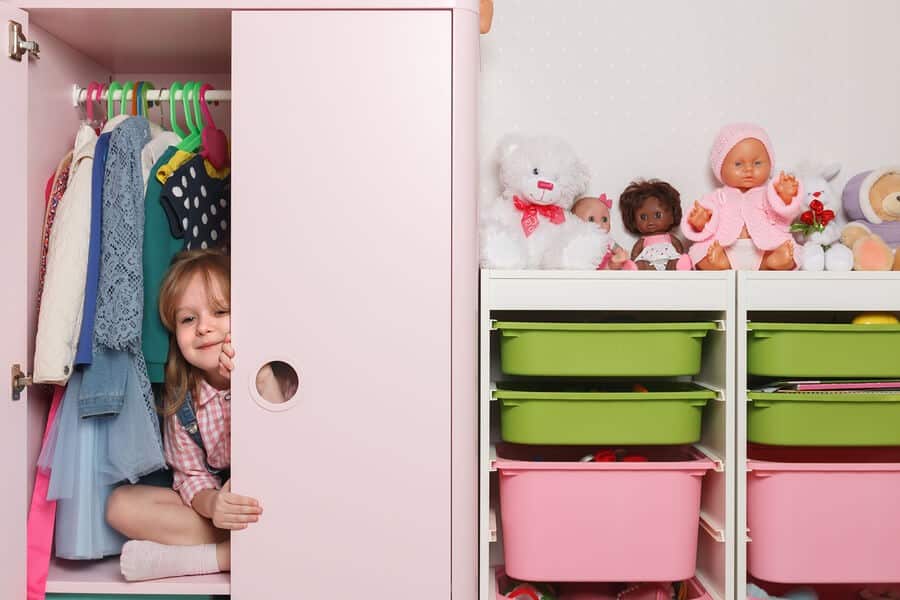 Toys And Games Stay Organized And Ready For Fun.
Labeled bins and baskets can hold toys, keeping similar items together for future play. Encouraging your child to keep all the Legos, dolls, art supplies, game pieces, costumes and accessories, and other toys together will go a long way toward a de-cluttered room. Shelves can hold books, knick-knacks, keepsakes, trophies, medals, and awards, and utilizing under-bed or high closet shelves for long-term storage will keep keepsakes and heirlooms safe from the hustle and bustle of everyday traffic.
Know Where The Instruments Are At All Times.
Young musicians are prone to leaving their musical items in multiple places, making it difficult to grab everything he or she needs on the way to school, private lesson, concert, or event. If your child plays an instrument, have a special place for the instrument, its case, music sheets, instrument cleaning items, and more to make practicing and caring for that often expensive investment a breeze.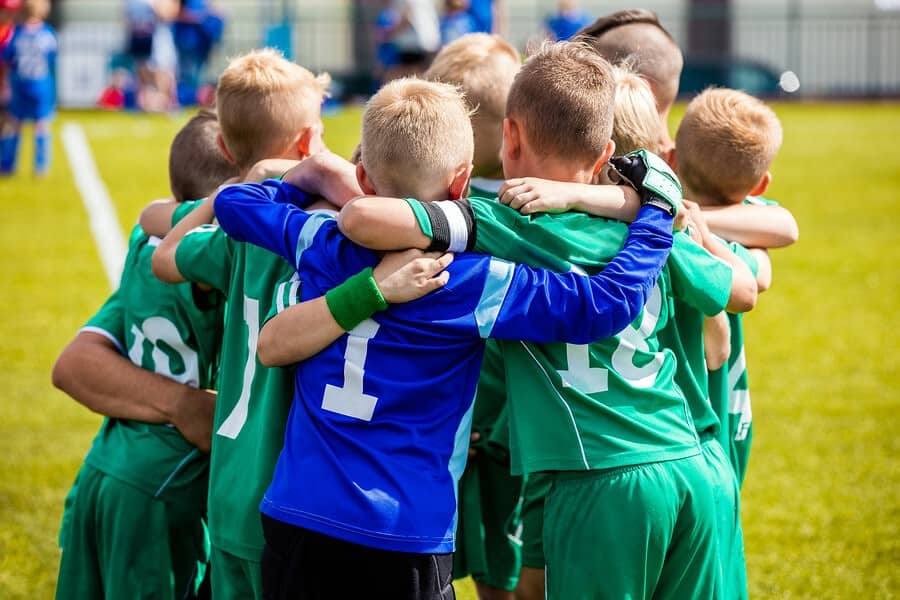 Athletes Will Be At The Top Of Their Game With Proper Storage.
Having designated bins for sports gear, as well as a space to hang up or fold sports uniforms, practice gear, and store anything else that will help you avoid rushing around trying to find cleats, leotards, scrunchies, pads, socks, or any other elusive but necessary item for practice or competition, will also be helpful. Ensure your child knows where to hang his or her sports-related items, where gym bags should go, where to keep gear, and where dirty items should be tossed, and youre going to be set for the next practice or team outing.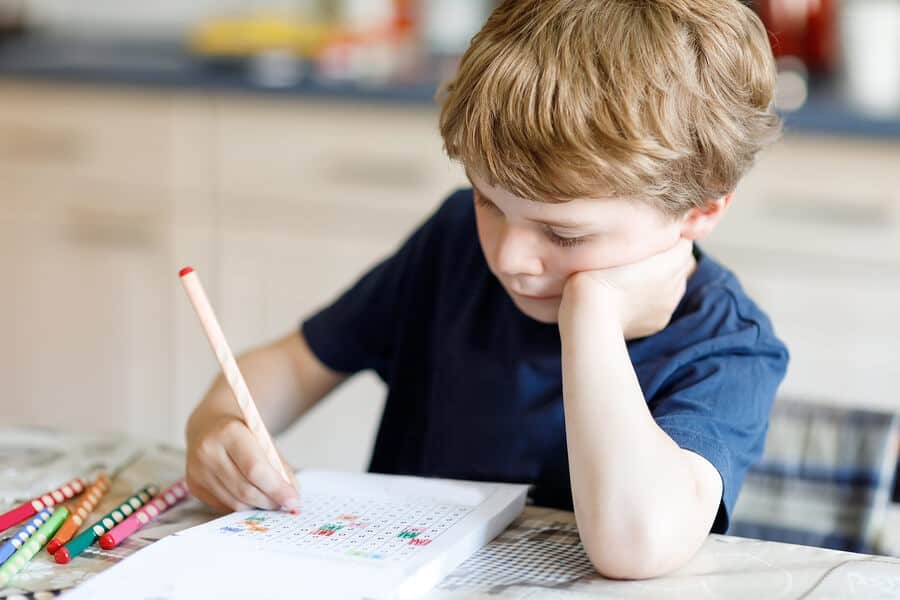 Have A Space For Homework.
The closet is just the starting place when it comes to in-room organization.
If your child studies in their room, set up space where they can sit and tackle the days lessons. Keep pens and pencils in a wide-mouthed jar, have paperclips and rubber bands handy, and use drawers or under-desk cubbies to hold spare paper, office supplies, and art supplies in desk organizer bins.
Create a space where completed school work will go. Hang a hook next to the desk for your kids backpack to ensure mornings arent a mess on the way out the door.
Your children will know where their book bags are, where homework and school items are, where sports gear or hobby gear is. That way, they wont lose any valuable items all of which will drastically decrease the out-the-door morning drama.
Teaching Children The Value Of Organization
Organization is a living thing. It ebbs and flows with your daily schedule, meaning its easy to keep up some days and can quickly fly out the window on others. Teaching your children the rules of keeping things neat will help mitigate potential messes before they start. Here are a few simple tips to help him or her stay organized:
Five more minutes means its time to clean up. Every parent knows the five more minutes request but instilling in your child that that time must also include clean up can turn clean up into part of the fun. Build the putting-things-away phase into five more minutes by:
Creating a ramp to drive cars into the bin.
Lining a bin that plush material so stuffed animals or dolls can go to a sleepover.
Making sure books are returned to the library and put back on the shelves.
Telling your child that putting away costumes is a time to see how quickly Superman can turn back into Clark Kent or how the fairy princess can become a human.
Turning art supply cleanup into a game by seeing which colors are made when different colored paint water is dumped into the sink, or timing your child to see if she can get all the caps back on the markers in one minute or less.
Give out awards. Simple stars on a whiteboard or magnets on a magnetic board will encourage kids to keep up with their storage system throughout the week. Give stars when homework is placed in the completed pile, shoes and toys are put back in their bins, clothes are hung up or put in the dirty laundry hamper, sports gear is where it needs to be, and more. Set goals for your children, too 10 stars equals a trip to the playground, 50 stars equals an ice cream sundae, for example to encourage them to continue working to keep their lives organized.
Pare down a few times a year. Even the best organizational systems can get overrun when the number of items in them exceeds the available space. Take time with your kids to separate out what they no longer use, fit in, want, or need. Have a donate pile for the items that are gently used, a recycle pile, and a toss pile for those that are broken beyond repair. Keeping only what your children need and enjoy using will help avoid the closet overrun issue and ensure the customized storage solutions you created will continue to be used as your child grows.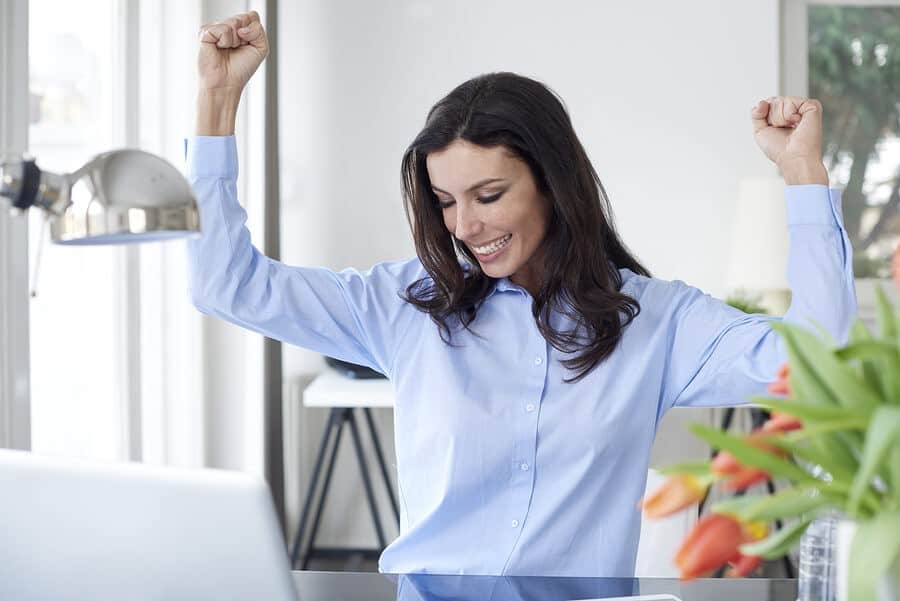 Not Just Clean: Creating A Stress-Free, Easy Lifestyle
Imagine knowing exactly where that soccer uniform is on Saturday morning before a soccer tournament, or being sure that all homework and school items are completed and ready to go back to classes after the weekend.
Imagine walking into your childs room to find that all his toys are back in organized bins, or that all her books have been returned to a shelf.
Better yet, imagine how it would feel to see that his or her dirty clothes are all in a hamper and that all clothing items, shoes, coats, hats, scarves, and everything else youd regularly be scrambling around trying to find are in their designated spaces.
A decluttered, organized childs room doesnt just mean a clean area for your little one to rest his or her head it means less hectic, anxiety-filled mornings for parents, too.
180 Closet Design is your go-to for all your organization needs
Whether you need help creating a customized organizational system for your childs closet and bedroom, or for your closets, garage, home office, or any other room in your home, 180 Closet Design has you covered.
If youre interested in speaking with one of our designers to begin plans for your custom storage solutions, please give us a call or email us today.

(703) 215-9754