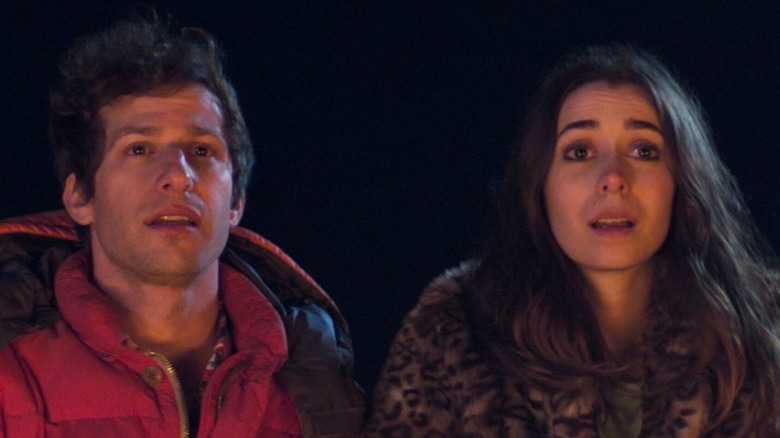 Although the popularity of the genre has ebbed and flowed over time, the romantic comedy is a perennial favorite. Harkening back to classics like 1934's "It Happened One Night," rom-coms have been around nearly as long as cinema itself. For devoted fans of the genre, watching the same Nora Ephron or Nancy Meyers movies over and over can be comforting, but there's nothing like the thrill of seeing a new cast of characters finding their way in and out of love with each other. 
While Valentine's Day is just around the corner, romantic comedies are comforting any day of the year. For those ready to broaden their rom-com horizons, we have gathered movies that expand the definition of romance with stories of friendship and self-love. From high school movies to LGBTQ+ love stories to films about nurturing a relationship with the self, we've gathered 20 hidden gems. Read on to discover all the underrated love and laughs you've been missing.
The Incredible Jessica James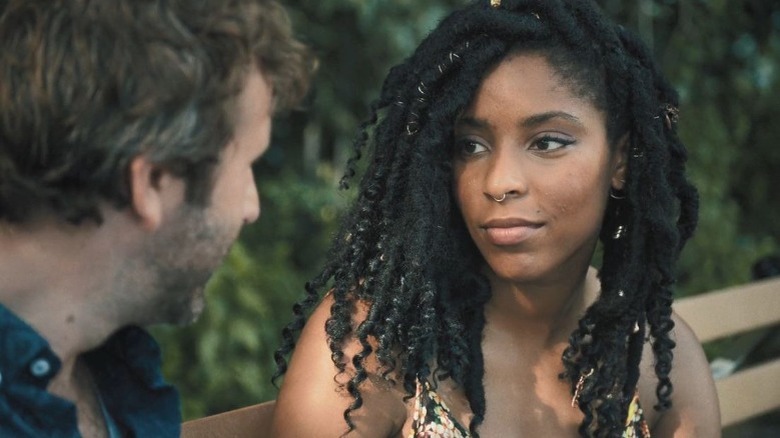 "The Incredible Jessica James" stars Jessica Williams as the title character, an aspiring playwright who is recovering from a sudden breakup with her ex, Damon (LaKeith Stanfield). Jessica is consumed by her love of the theater, working with a group of kids by day and writing by night. Even then, she's at a crossroads, imagining countless scenarios with Damon that prevent her from moving forward. Hoping to rebound, Jessica grudgingly agrees to go on a date and meets Boone (Chris O'Dowd). While the two have instant chemistry, she's surprised to learn he's rebounding too — from a divorce. 
Jessica and Boone embark on an odd friends-with-benefits type of relationship, agreeing to stalk each other's exes while still hooking up and hanging out. Of course, as Jessica and Boone spend more time together, she begins to slowly move on from Damon and face some other truths about her life. Williams and O'Dowd are charming in this sweet and witty film that's as much about finding yourself as it is about taking a step forward with a new partner.
Saving Face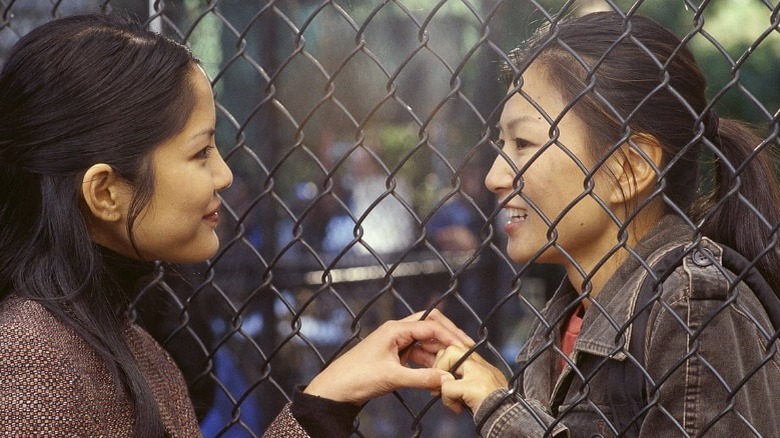 Alice Wu's acclaimed debut feature "Saving Face" follows Wil (Michelle Krusiec), a resident surgeon who is straddling her career and obligations to her traditional Chinese family. Wil unexpectedly hits it off with Vivian (Lynn Chen), a ballerina and the daughter of her boss. Preferring to keep their relationship a secret, Wil only sees Vivian at her apartment and keeps her life compartmentalized. This becomes more difficult when her Ma (Joan Chen) unexpectedly shows up on her doorstep, reveals the shocking secret that she's pregnant, and moves in.
Suddenly, Wil must juggle her strenuous work schedule, her relationship with Vivian, and her mother's issues. As Wil tries to help her mother, she realizes she's keeping her own happiness at bay and has to figure out how to move forward. "Saving Face" is a charming and funny romantic comedy with a highly unique premise that has a lot to say about family and culture. While there are plenty of zany twists and turns, the film is also incredibly earnest, heartfelt, and romantic, making it a one-of-a-kind story.
Someone Great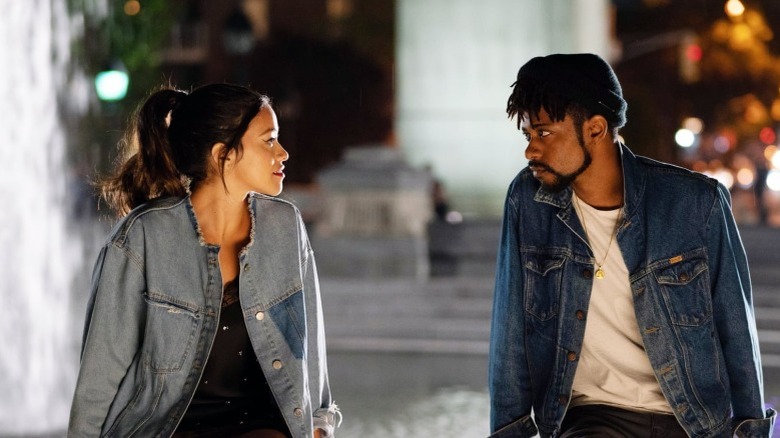 In "Someone Great," Jenny (Gina Rodriguez) is a music journalist who has landed her dream job at a big magazine. The only catch? She must move across the country from New York City to San Francisco, leaving her devoted, long-term boyfriend Nate (LaKeith Stanfield) and best friends Erin (DaWanda Wise) and Blair (Brittany Snow) behind. On the eve of her move, Jenny is shell-shocked when Nate breaks up with her. Heartbroken, she rallies Erin and Blair for one last big night in the city, with the goal of attending a concert in Manhattan.
"Someone Great" is not a traditional romantic comedy in that it focuses more on Jenny's journey of finding herself and accepting that she needs to move on to the next phase of her life. Of course, the film has plenty of swoony moments and romantic subplots. Throughout the day, the friends each must face their own set of problems as the clock ticks down on Jenny's last day. For Erin, this means facing up to her commitment issues and telling her girlfriend she loves her. As for Blair, she has to break out of her own stagnant relationship and find a new guy. At the film's end, the audience leaves with a new understanding of "happily-ever-after."
The Half Of It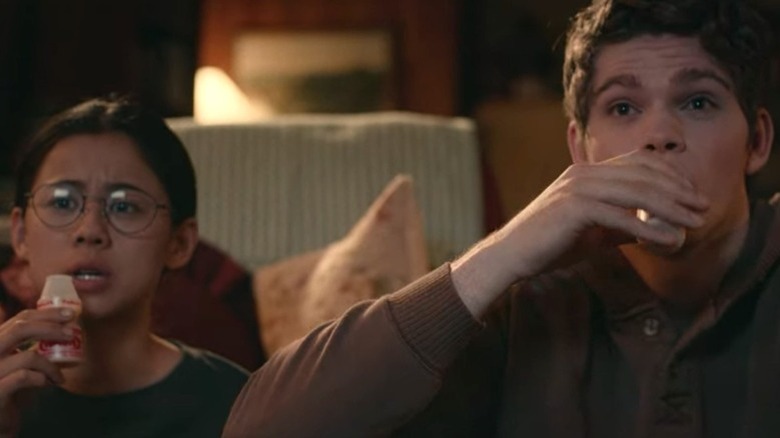 Many romantic comedies have taken on the task of retelling "Cyrano de Bergerac," but "The Half of It" manages to tell the classic story in a fresh way. Ellie Chu (Leah Lewis) is a smart loner who makes extra money writing papers for the popular kids in her tiny town. When football player Paul Munsky (Daniel Diemer) asks her to help him win the heart of his crush, Aster (Alexxis Lemire), she agrees, happy to take his cash. Ellie has an academic understanding of love and relationships and, posing as Paul, is able to write romantic letters and texts to Aster.
Of course, Ellie's working knowledge is lacking, leading to a complicated mess as she forms a deep friendship with Paul while falling in love with Aster. As Paul realizes Ellie's feelings, Ellie must reckon with the lies she has told to Aster — and to herself. Writer-director Alice Wu's follow up to "Saving Face" is a little more serious and poetic than her debut while still having plenty of funny moments (thanks mostly to the lovably dopey Paul). While "The Half of It" is a love story in the traditional sense, it's also about friendship and the kinds of platonic love that can be even more profound and deeper than romance.
Obvious Child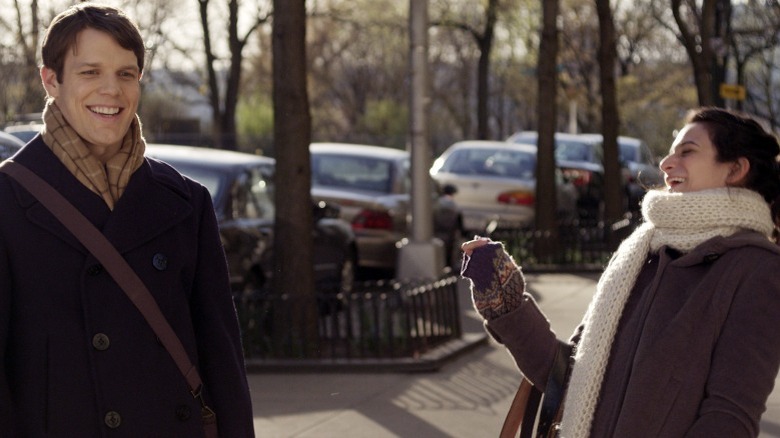 "Obvious Child" stars Jenny Slate as Donna, a stand-up comedian by night and bookstore clerk by day. On stage, Donna can be fully herself despite being a bit more introverted and withdrawn in the rest of her life. One night, after a show, she meets Max (Jake Lacy). The two hit it off, leading to a drunken one-night stand. They part ways, and a month later, Donna discovers she's pregnant. She schedules an abortion for the first date available — Valentine's Day.
As Donna faces up to her choices, Max tracks her down at the bookstore, hoping to take her on another date. She reluctantly agrees, not telling him about the pregnancy or abortion. However, she soon finds a deeper chemistry between them that may go beyond a single night. "Obvious Child" is a sweet and funny romantic comedy that features a grounded performance from Slate. While the romance between Donna and Max is palpable and heartfelt, Donna's story is also unique and compelling, making for a well-rounded film about millennial womanhood.
Plus One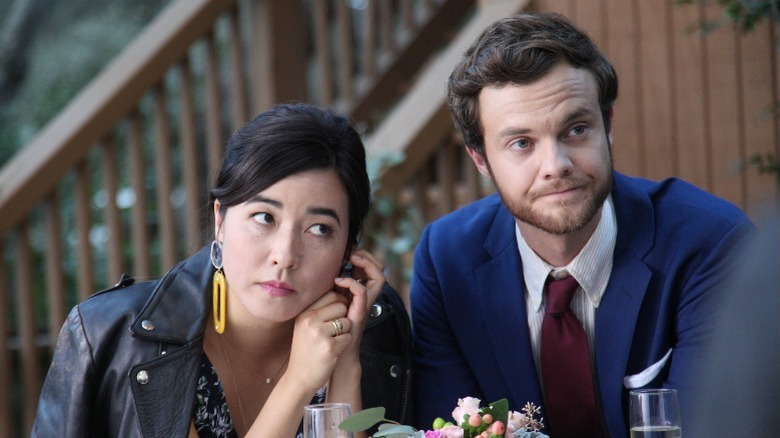 In "Plus One," Ben (Jack Quaid) and Alice (Maya Erskine) are old college friends who reunite at the singles table at a mutual friend's wedding. Ben is a serial dater who is overly picky about every woman he dates, and Alice is recovering from a recent breakup. However, they're both facing down the upcoming wedding season and the prospect of having to attend more weddings alone. Alice proposes they go to the weddings together, rekindling their friendship. 
While she sets up Ben with women at weddings, Alice spirals and parties too hard, forcing Ben to save her from herself. Of course, the two eventually hook up. Soon, they realize there was something between them that they had been ignoring all along. Yet, as their relationship advances, they both must deal with what it means to take the next step. "Plus One" is a refreshing update on the classic romantic comedy, with several laugh-out-loud moments and a standout performance by Erskine (who has fantastic chemistry with Quaid). It's an effortlessly rewatchable film.
The Truth About Cats & Dogs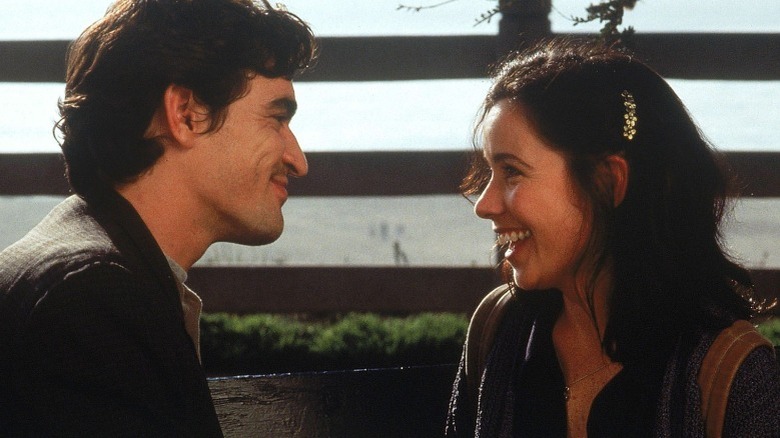 Another twist on the Cyrano tale, "The Truth About Cats & Dogs" follows radio talk show host and veterinarian Dr. Abby Barnes (Janeane Garofalo). While Abby thrives on the anonymity of radio, she lacks confidence in her daily life and believes she's unattractive. When Brian (Ben Chaplin), a caller whom Abby unexpectedly woos, wants to meet her, she fears he won't like the real her. She enlists the help of her friend and neighbor, Noelle (Uma Thurman), a model.
The two begin their plan to date Brian. Noelle sees him in person while Abby talks to him on the phone. Yet, Brian is unable to match up these two versions of Abby in his head. When the truth finally comes out, Abby must come to terms with her self-image and the way Brian sees her. While the film is a bit dated in terms of the way it talks about beauty standards, Garofalo anchors the film with a wry but vulnerable performance that should have led to more starring rom-com roles.
Imagine Me & You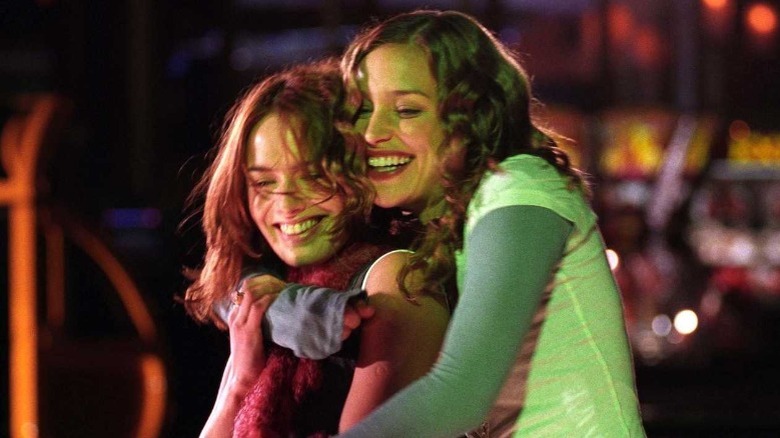 The meet-cute is a staple of romantic comedies. "Imagine Me & You," however, introduces a novel twist on the tired premise. Rachel (Piper Perabo) has just married Heck (Matthew Goode), the man of her dreams, in a picture-perfect wedding. When she meets Luce (Lena Headey), a florist, the two hit it off and become fast friends long after the nuptials. Rachel tries to set Luce up and introduces her to her family. As they grow closer, it's clear that there's more than just friendship between them. 
While Luce tries to keep her distance, Rachel's confused feelings draw her closer, prompting Heck to confront his wife. However, with Luce's decision to leave on an extended holiday to give Rachel and Heck space, things come to a head. Eventually, everyone must determine how to chase their own happiness. "Imagine Me & You" is a sweet and charming British romantic comedy that doesn't feel overly preachy in its representation. Still, it remains true to its subject matter. This film is a rare gem.
Enough Said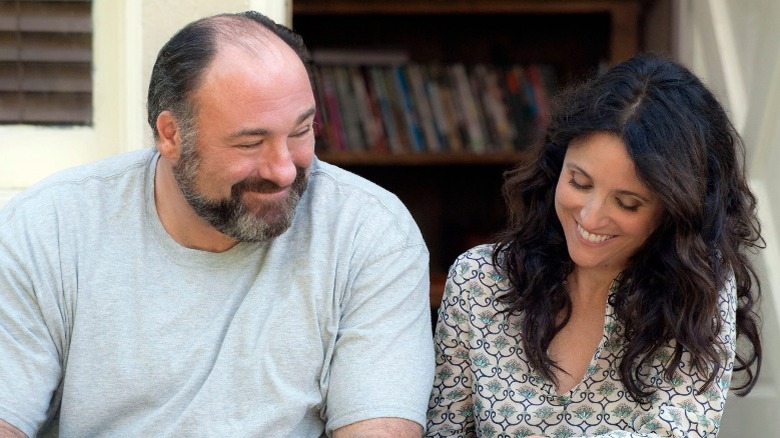 While there are plenty of rom-coms about the idealized lives of single 20-somethings, there are precious few about people in other stages of their lives. "Enough Said" follows Eva (Julia Louis-Dreyfus) and Albert (James Gandolfini), two divorced parents who meet at a party and bond over their daughters' impending departures for college. The two have an instant chemistry, but as they start to date, Eva's fears about entering a new relationship emerge, and she begins to criticize Albert. This is exacerbated by Marianne (Catherine Keener), a new client of Eva's who turns out to be Albert's ex.
Eva is taken in by what she perceives to be the fancy life Marianne leads and the fact that Marianne needs her as a friend. Still, Eva continues their relationship long after she figures out the connection between Albert and Marianne. Of course, as their lives become more entangled, Albert and Marianne eventually discover Eva's lies, forcing her to take responsibility for her choices and figure out how to make things right. Both a sweet love story and a heartfelt exploration of the midlife crisis (with plenty of zany antics), "Enough Said" is a fun and refreshing romantic comedy.
Always A Bridesmaid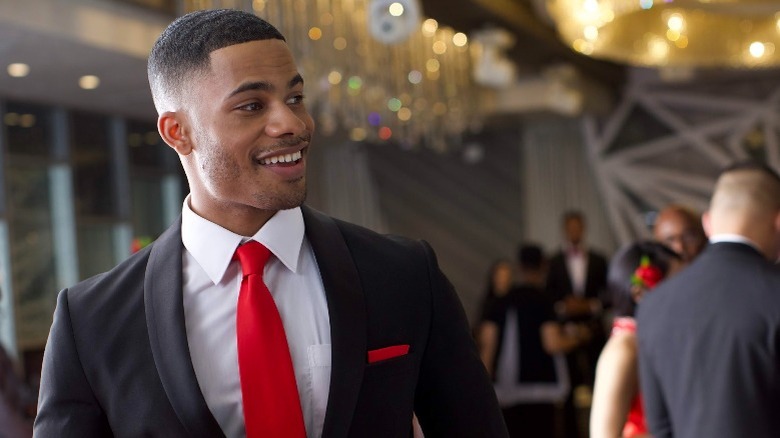 In 2019's "Always a Bridesmaid," Corina (Javicia Leslie) is at a crossroads: She's in danger of becoming the perpetual bridesmaid in her circle of friends. Despite her reservations about the modern romantic landscape and her distrust of men (she caught her dad cheating when she was younger), she decides to date again. However, a bad date finds her in an unexpected place — in the arms of her old college friend, Mark (Jordan Calloway).
Mark is seemingly the perfect man. He's had a crush on Corina since college and has been waiting for her to come around. As the two grow closer, Corina must overcome her own issues before she can take the next steps with Mark and find her own happy ending. Leslie and Calloway have sizzling chemistry and make Corina and Mark's relationship feel earnest and true. Penned by Yvette Nicole Brown, who also appears as Corina's pastor, "Always a Bridesmaid" is a heartfelt film with a classic romantic comedy structure. Fans of the genre are guaranteed to love it.
Home Again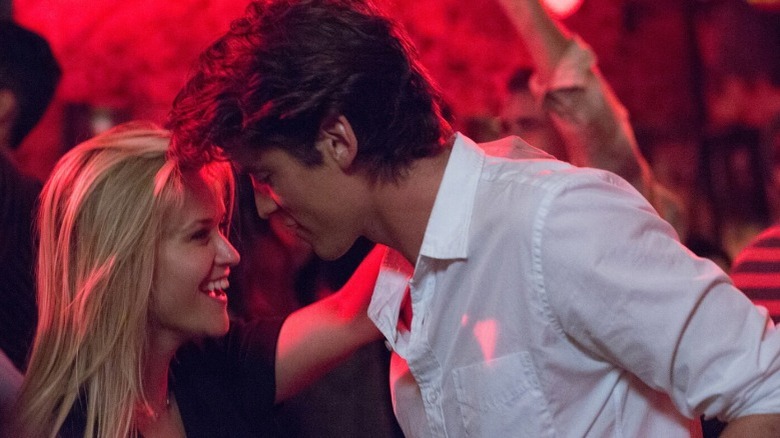 "Home Again" stars Reese Witherspoon as Alice, a recently separated single mother of two who has moved back into the Los Angeles home of her deceased father, a famous filmmaker. Leaving her ex-husband, Austen (Michael Sheen), back in New York, she searches for a fresh start. Alice goes out with friends for her birthday, and they meet three aspiring filmmakers, Harry (Pico Alexander), Teddy (Nat Wolff), and George (Jon Rudnitzky). They take the party back to Alice's house where she and Harry hit it off. When she tries to get her life back to normal the next morning, the boys won't leave, charming Alice's mother (Candice Bergen) and kids. 
Alice offers them her guesthouse, and they soon become one happy family, bonding over their mutual love and appreciation of film. When Austen unexpectedly returns, Alice is forced to confront all the men in her life and figure out how to face her future. Written and directed by Hallie Meyers-Shyer, the daughter of film legends Nancy Meyers and Charles Shyer, "Home Again" is imbued with a deep love of cinema and family, giving it a warm and cozy feeling.
Always Be My Maybe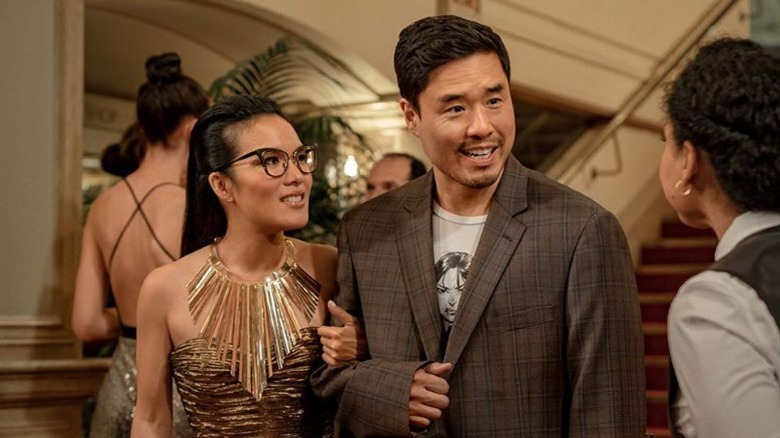 In "Always Be My Maybe," Sasha (Ali Wong) and Marcus (Randall Park) are childhood best friends and next-door neighbors in San Francisco. As kids, the two are inseparable, leading their friends and family to assume they'll end up together. Unfortunately, they have a falling out as young adults that leads to their not speaking for 15 years. As adults, Sasha is a celebrity chef, and Marcus, an aspiring musician, works for his dad's heating and air company. When Sasha comes back home to open a new restaurant, the two unexpectedly cross paths.
As they rekindle their friendship, they must face their old problems while confronting the biggest issue all: the fact that they may really be right for each other. "Always Be My Maybe" is a classically constructed rom-com with fully realized characters who are worth rooting for from beginning to end. Wong and Park are charming and deliver sweet, hilarious performances. Look out for a surprising cameo from Keanu Reeves (as himself) that takes the film from great to excellent.
Ibiza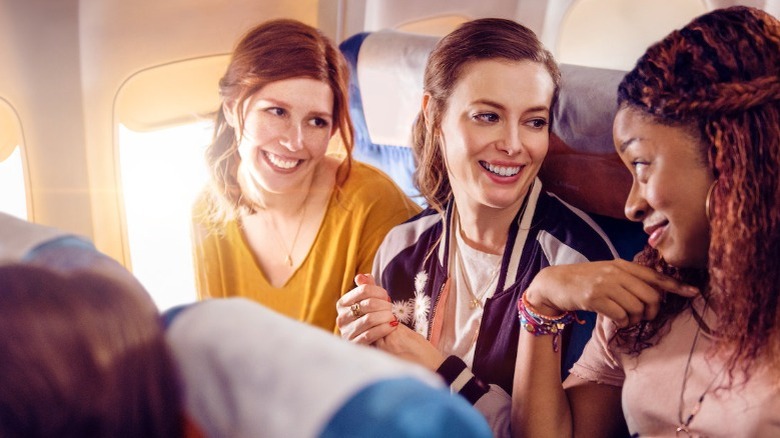 Harper (Gillian Jacobs) is a dedicated employee at a thankless job in 2018's "Ibiza." When her boss sends her on a business trip to Barcelona, her best friends Leah (Phoebe Robinson) and Nikki (Vanessa Bayer) decide to turn it into a vacation. Their first night out, Harper gets called backstage by nightclub DJ Leo (Richard Madden). The two have an instant connection but are pulled apart by their work obligations.
While Harper tries to stay focused on her upcoming meeting, her friends convince her to follow her heart and meet Leo in Ibiza for his next show. In a stellar cast, Bayer shines as one of the funnier rom-com best friends in recent memory. The plot is unsurprising and follows many of the tropes of the familiar "Americans-in-Europe" comedy subgenre, but the film has an overall transportive atmosphere. With beautiful scenery, a vivid color palette, and thumping music, "Ibiza" will make you want to chase your own dreams — and handsome Scottish DJs!
Palm Springs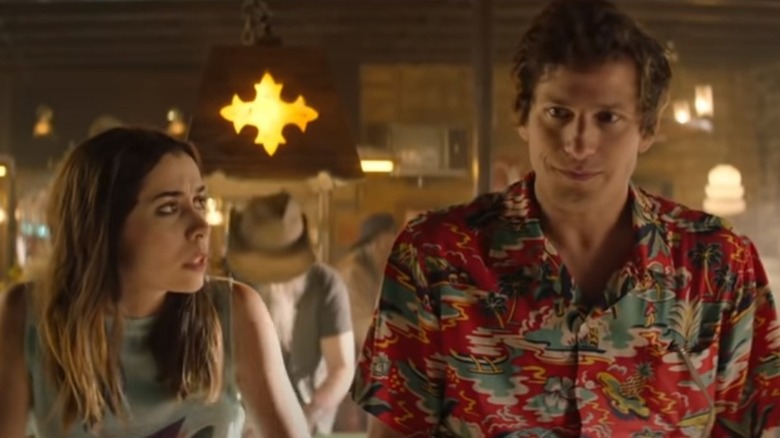 A "Groundhog Day" for the millennial generation, "Palm Springs" follows Nyles (Andy Samberg) who is stuck in every sense of the word. Nyles is bored with everything, including his girlfriend and the wedding they're attending. That changes, however, when he meets Sarah (Cristin Milioti), the sister of the bride. The two are drawn to each other's wry sensibilities and leave the wedding to hook up. Things take a turn for the weird when a strange and mystical accident pulls Sarah into a time loop — the same one Nyles has been living in for a very long time. 
Nyles explains to Sarah he has been living the same day over and over again. This has obviously given him a nihilistic worldview. Although Sarah is initially happy to disengage from her problems and accompany Nyles on his adventures, she starts to think through ways they can end the loop. As they face the possibility of moving forward, they each must reconcile the problems they left behind in the true timeline with the new reality they have created together. "Palm Springs" captures the general existential angst of the millennial experience through memorable and charming performances from Samberg and Milioti.
The DUFF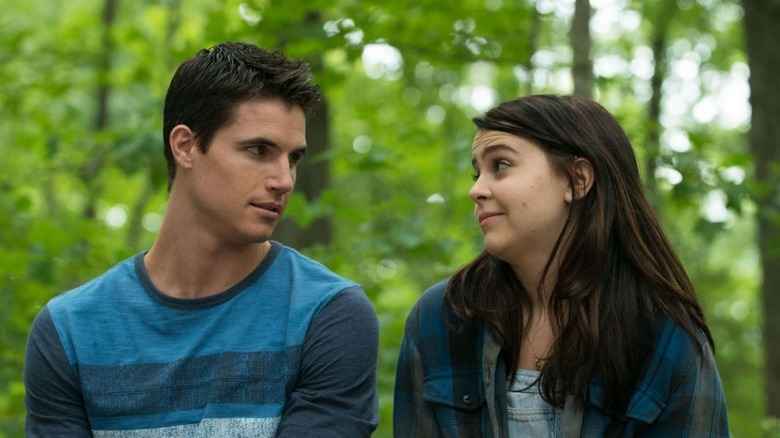 An absurd but endearing high school comedy, "The DUFF" stars Mae Whitman as Bianca, an affable, driven, and smart high school senior whose confidence is shattered when her next-door neighbor and former childhood friend, Wesley (Robbie Amell), tells her she's the DUFF ("Designated Ugly Fat Friend") of her friend group. Wesley reassures her she is neither ugly nor fat; she's just approachable compared to her more intimidating and conventionally attractive friends. Yet, the revelation rocks Bianca. Determined to be a "hot girl," she starts on a new path.
To that end, Bianca makes a deal with Wesley, agreeing to help him get his grades up if he'll teach her how to shed her DUFF image. From there, the movie takes a predictable turn as Wesley makes Bianca over while regretting her transformation. Although the film has plenty of clichés and some dated ideas about self-love, Whitman is truly hilarious and charming in a winning performance. Amell and Whitman's sizzling romantic chemistry and a stellar cast make this goofy film worth watching.
In & Out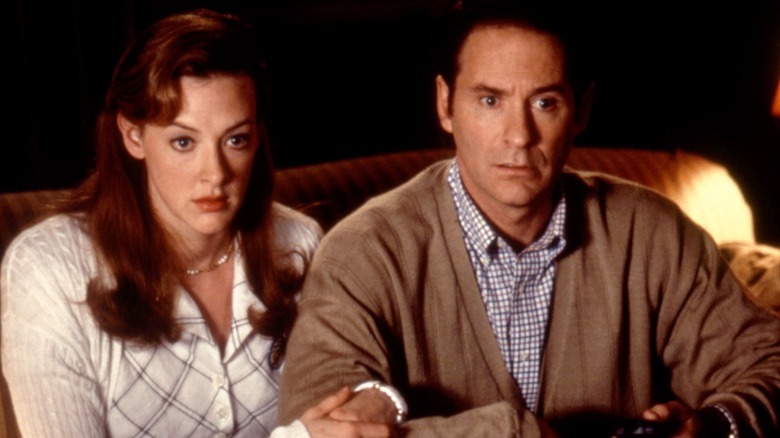 In 1997's "In & Out," Kevin Kline stars as Howard Brackett, a beloved English teacher in rural Indiana who's set to marry his longtime fiancée, Emily (Joan Cusack). However, Howard's world is rocked when his former student, actor Cameron Drake (Matt Dillon), wins an Academy Award. Everyone in their hometown is delighted until Cameron thanks Howard in his acceptance speech and outs his beloved mentor as gay. 
Howard's life turns upside down as the conservative school board questions whether to rehire him for the next year, and Emily questions whether the rumor is true. A media frenzy brings nosy reporter Peter Malloy (Tom Selleck) to Howard's doorstep. Peter is all too happy to cozy up to the teacher and confirm the rumor for the sake of a juicy story. With his wedding drawing closer, Howard continues to deny the truth about himself. Meanwhile, everyone in the town confronts their own perception of him. "In & Out" is a bit dated in terms of its attitude towards LGBTQ+ issues, but the heartwarming story and quirky characters at its center make it an iconic film full of romance and humor.
Drinking Buddies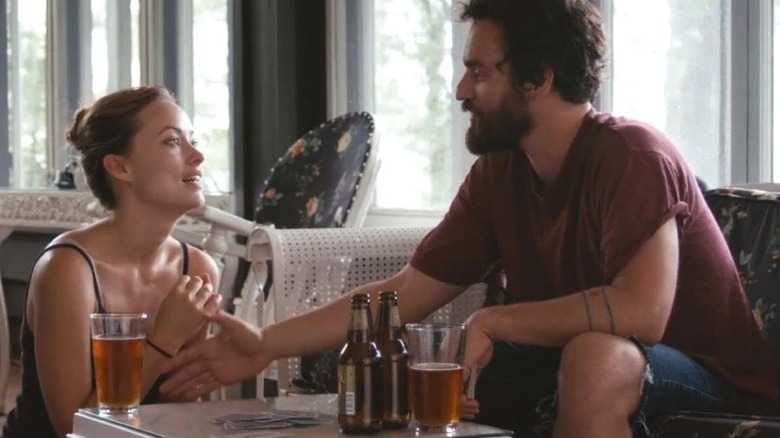 Indie auteur Joe Swanberg's "Drinking Buddies" follows two best friends who work in a brewery: Luke (Jake Johnson), who is all but engaged to his longtime girlfriend Jill (Anna Kendrick) and Kate (Olivia Wilde), who is much less stable in her life. While they often socialize in groups, Luke and Kate seek each other out and have an easy, almost childish chemistry between them that hints at something deeper that they both choose to ignore. When Jill goes away on a trip, Luke and Kate have the opportunity to spend time alone and behave almost like a couple without ever crossing the line. 
When Kate finally tries to address their feelings, Luke backs off and retreats to Jill, leaving the status of their relationship in question. Through Swanberg's casual direction, the film becomes a character study of Luke and Kate's relationship. Overall, "Drinking Buddies" is the intimate experience of watching two people make some questionable decisions. Anchored by Johnson's rascally charm, the film doesn't quite tell you who to root for, creating a singular romantic comedy.
How To Be Single
In the tradition of many great romantic comedies past, "How to Be Single" follows the stories of several women in New York City through a loosely-connected plot. In the movie, Alice (Dakota Johnson) meets Robin (Rebel Wilson) at her new job after breaking up with her long-term college boyfriend. Robin decides to teach her new friend how to be single, taking Alice to her favorite nightspot where her friend Tom (Anders Holm) bartends. Naturally, Tom and Alice have a one-night stand. However, Tom is really intrigued by Lucy (Alison Brie) who lives above the bar and is attempting to statistically gamify online dating to find her best match. 
Meanwhile, Alice's sister Meg (Leslie Mann) is an overworked gynecologist who has no time for dating but wants a baby of her own. She decides to conceive with the aid of a sperm donor just before she meets the affable Ken (Jake Lacy), a younger guy who is entranced by her. Overall, the film balances its many subplots well, and while there are some predictable moments, the charming and funny ensemble cast and a refreshing message about loving yourself first make for a heartfelt take on the romantic comedy.
Hello, My Name Is Doris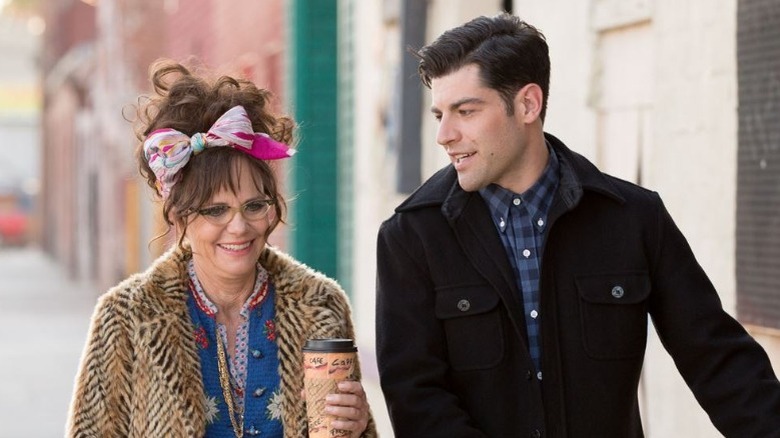 In "Hello, My Name is Doris," Sally Field takes the title role as a timid woman in her early 60s who has lived her entire life at the beck and call of those around her. She lives alone, caring for her aging mother and developing hoarding habits as a coping mechanism to further withdraw from the world. When her mother dies, Doris, spurred on by a meet-cute in an elevator with her new coworker John (Max Greenfield), sets off on a journey of self-discovery thanks to a self-help seminar.
Doris immediately falls in love with John. Through her fixation and eventual friendship with him, she begins to find herself. As Doris lives a delayed adolescence, she and John party and go to concerts. Doris also makes questionable decisions to get closer to John. When John finally learns the truth about Doris, she must face up to her own fears about what has been holding her back. Field is nearly unrecognizable as Doris in an empathetic and heartfelt performance opposite Greenfield's warm and charming portrayal of John. The two make an unusually compelling pair.
Down With Love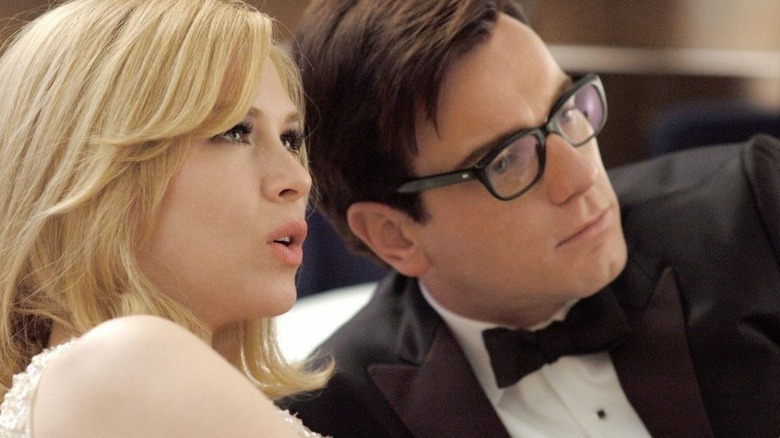 A standout from the other films on this list, "Down With Love" is a sendup of the screwball comedies of the 1950s and '60s that featured stars like Doris Day and Rock Hudson. The film follows Barbara Novak (Renee Zellweger), the feminist author of a bestselling book that teaches women love is not as important as their careers. Meanwhile, journalist and ladies' man Catcher Block (Ewan McGregor) sets out to expose Barbara as revenge for all the romance he's losing out on thanks to her book. 
Posing as Texan astronaut Major Zip Martin, Catcher begins to woo Barbara. When he finally traps her, it turns out he's the one who's been set up because Barbara isn't who she seems to be. Directed by Peyton Reed, "Down with Love" is a bubbly, witty satire with incredible production design and editing that make it feel timeless. Zellweger and McGregor dance through the wordplay, puns, and innuendo with plenty of humor in this campy classic.
Read this next: 14 Greatest Romance Films Of All Time
The post 20 Underrated Rom Coms You Need to Watch appeared first on /Film.